The Romans left a notable mark on the province of Malaga, which we can still see in what's left of different causeways, villas, hot springs, theatres, aqueducts and more today. Ancient Rome runs through the vein of many cultural tourism sites in Costa del Sol. History and culture lovers will absolutely love touring them. Have fun!

Roman Theater of Malaga
The Roman Theatre of Malaga, which sits at the foot of The Alcazaba, stems from ancient times but wasn't discovered until 1951. Just steps away, visitors will find another Roman vestige—the Alcazabilla street pools.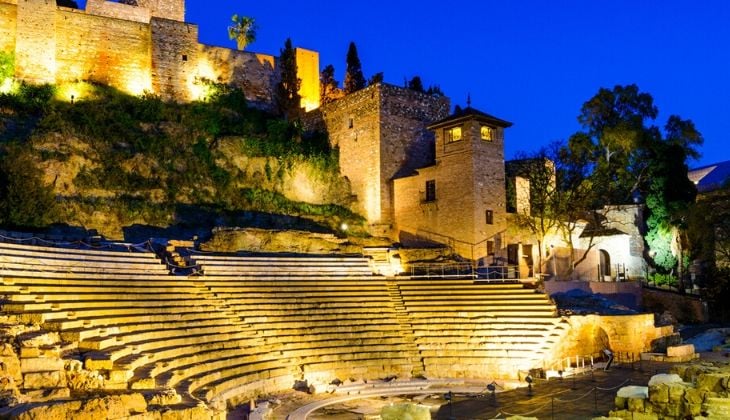 Salted Fish Factory in the University of Malaga Rectorate
At the base of the University of Malaga Rectorate, visitors will find the archaeological remains of an authentic Roman salted fish factory. During the height of the Roman Empire, salted fish was a luxury.
Mosaic of the Birth of Venus (Malaga)
First discovered in Cártama, the Mosaic of the Birth of Venus is currently on display in the Museum of Malaga, which sits in the Palacio de La Aduana. This mosaic is believed to have been the floor of a second-century therma. In that museum, you'll find other valuable Roman works too, like a female sculpture that was originally discovered in Villanueva del Trabuco.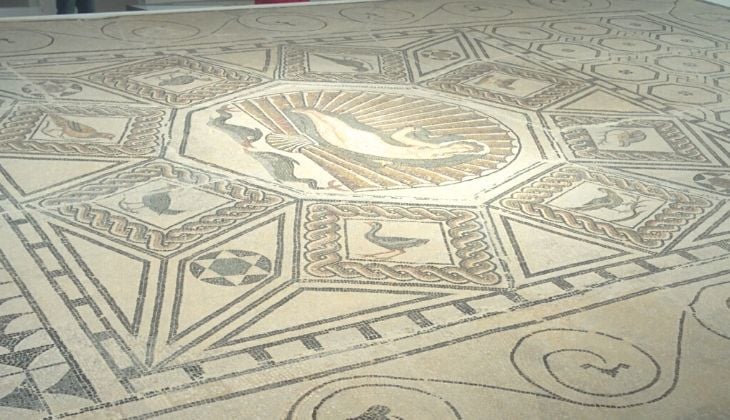 La Capuchina Mausoleum (Mollina)
Walk inside La Capuchina Winery, and you'll find the remains of an ancient Roman mausoleum. Accessible by appointment only, it holds different household items dating back to the Roman period.
The Ephebe (Antequera)
Found in Antequera in 1955, The Ephebe is one of the best-preserved pieces of Roman sculpture. Currently on display at the City Museum, The Ephebe is considered an emblem of ancient Antikaria.
Roman Baths of Santa María (Antequera)
At the foot of the Royal Collegiate Church of Santa María La Mayor, there are Roman baths dating back to the 1st century. (Fun fact: They were only discovered 30 years ago!) These baths are important because they confirmed the existence of ancient Antikaria.
Roman Aqueduct of Fuente de la Arena (Ronda)
Fuente de la Arena, a fountain with a third-century Roman aqueduct, was once 82 kilometres long. Today, onlookers will find a few of its arches still standing along the Ronda-Gaucín Highway, in Ronda.
Source: Malaga city council
Ancient Cartima (Cártama)
Sitting next to the church of San Pedro Apóstol de Cártama, visitors will find the remains of the Roman city of Cartima. In this historic town, there is an ancient bridge that once played a critical part in road travel during the Roman Empire.
Acinipo (Ronda)
Just 20 kilometres from Ronda, travellers will find the Roman city of Acinipo. By digging up this city, archeologists discovered a unique urban structure from the 1st century BC and 3rd century AD with a theatre, a public square and more.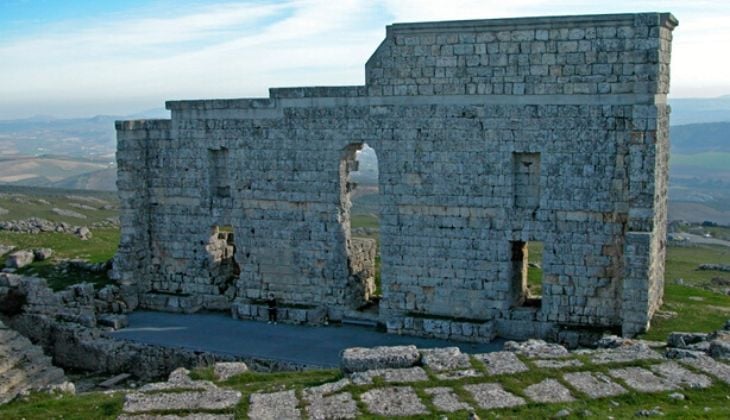 Source: Ronda city council
Caviclum (Torrox)
The footprint of Ancient Rome can even be found on the Spanish coast, which has the remains of Caviclum—a 1st-century town with a salt factory, several ceramic production kilns, a necropolis and some thermal baths, the latter of which are next to the Lighthouse of Torrox.
Roman Road (Monda)
Head to Monda, and you'll find part of what was once an important Roman road made of stone. Today, what remains has been turned into a free access road.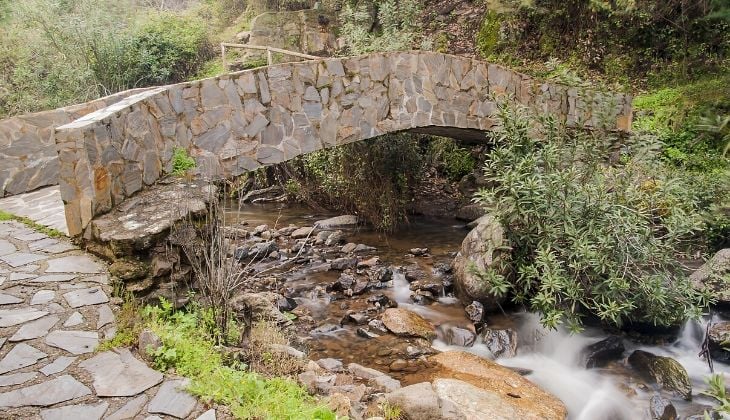 Las Bóvedas (Marbella)
Marbella is home to the remains of 2nd-century Roman baths that are in surprisingly good condition. Located next to Guadalmina, in San Pedro de Alcántara, they are relatively easy for the public to access.
Villa romana del río Verde
Villa Romana del Río Verde, in Marbella, is a 2nd-century building that still retains its original interior patio and a jellyfish mosaic. Sitting right on the beach, this piece of Roman architecture is actually very valuable.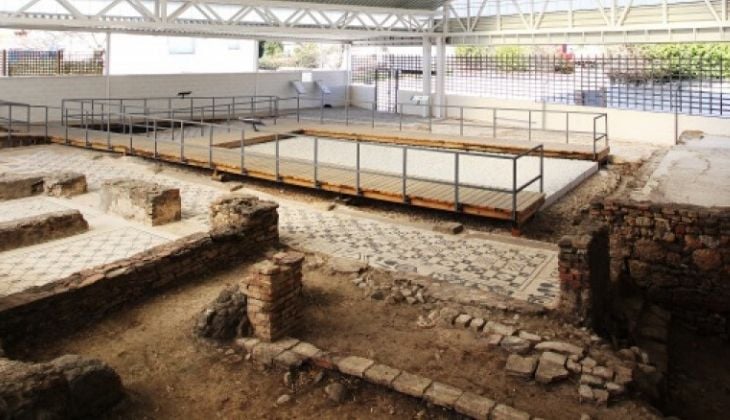 Source: Marbella town hall
Centro Temático de las Termas Romanas (Alameda)
Alameda is home to the Centro Temático de las Termas Romanas, which lets visitors see firsthand how ancient baths were used from the 1st century BC to the 3rd century AD.
Ruins of Villa Street (Estepona)
Part of the historical centre of Estepona, Villa Street is filled with elements of ancient Roman architecture. It's also just 20 metres away from the Archaeological Museum of Estepona.
Lacipo Archaeological Site (Casares)
Just four kilometres from ​​Casares city centre, houses and city walls from the ancient city of Lacipo can still be found. Lacipo actually existed before the Roman Empire, but several centuries later, a Visigoth cemetery still sits within the city's original boundaries.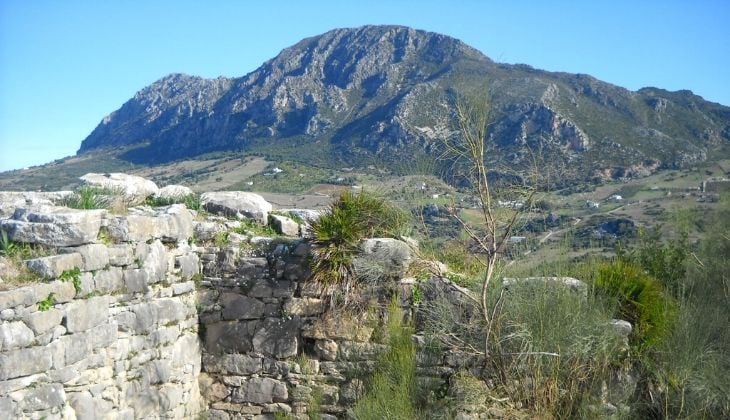 La Peana (Valle de Abdalajís)
In the centre of Abdalajís Valley, travellers will find one of the most important pieces of Roman archeology in Spain: La Peana. This stone piece was once part of the famous Arco de los Gigantes de Antequera.
La Cizaña Archaeological Sites (Torremolinos)
La Cizaña, in Torremolinos, dates back to 1st-century BC and is made up of a salt factory, a villa, thermal baths, an ancient pottery centre and a large warehouse.
Finca del Secretary (Fuengirola)
Finca del Secretary, in Fuengirola, is an interesting archaeological site with a salt factory, an alfar and Roman baths dating back to the 1st- and 5th-century BC. Many of the artifacts originally discovered here are now on display in the City of Fuengirola Museum of History.
Roman Road of La Coladilla (Nerja)
There was once a road that connected Caviclum (now Torrox) with Sexi (now Almuñécar), and 50 metres of it still exists today. Complement this site visit with a trip to the Nerja History Museum, which houses several Roman artifacts.
Manilva Archaeological Museum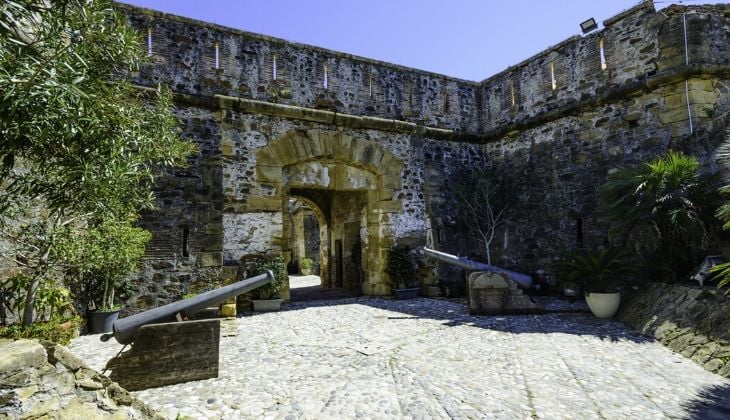 La Duquesa Castle, in Manilva, is home to the Municipal Archaeological Museum, which houses Roman artifacts from the 1st century AD. Go there, and you'll see everything from kitchen utensils and a funeral trousseau to ancient personal care items, fishing tools, a recreated burial grave and more.

Planning a trip to Costa del Sol with your special someone? While there, do something original as a couple and check out the province's various Roman archaeological sites. They're some of many examples of what makes Costa del Sol such a special place.