After improvements to Costa del Sol's waste-water treatment plant were completed in 2019, sports like golf got an upgrade in sustainability. Now, a new irrigation system in Costa del Sol ensures that 40+ golf courses are treated with recycled water—water that has been thoroughly cleaned, purified, regenerated and distributed all over the region. Adding to that, updates to the area's water recycling plant are currently underway to ensure that future water parks and public gardens are treated with recycled water, as well.

With this news, golf courses all over Costa del Sol are getting a "seal of quality" to recognise their sustainable management efforts. According to Andalusian regulations, golf courses MUST be irrigated with recycled water, as long as such water is readily available. Because of this ruling, an estimated 6 million cubic meters of recycled water are used every year just for golf.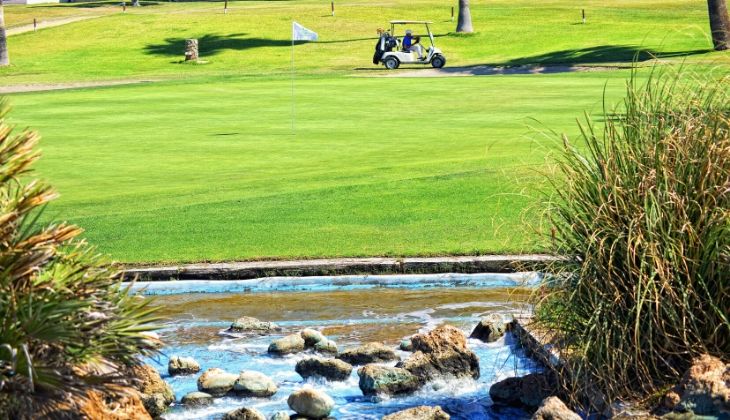 Costa del Sol, the best European golf destination
Costa del Sol was named the "Best European Golf Destination" by the International Association of Golf Tour Operators (IAGTO), an organisation of 2,716 golf tour operators that are responsible for 87% of the world's golf vacation packages. (These packages include resorts, hotels, golf courses, airlines, tourist offices and business partners in 105 countries.) This prestigious recognition is even more special when you consider that it is voted on by tour operators themselves, professionals who, by definition, are experts in the travel sector and who are familiar with golf courses across the globe.
While there are fabulous golf courses across the globe, not all of them were created with environmentalism in mind. Today, that's changing. As Costa del Sol knows, water reuse is a fundamental measure to make golf a more sustainable sport, and a key tool in the proper management and conservation of our planet's natural resources.