There are all sorts of different ways to take your first steps into the world of golf. For children, one of the best is a golf camp. Taking place in the summer, camps offer your little ones the opportunity to work on their technique and make new friends, learning from professional instructors and spending time with people who share the same interest as them. In this post, we're going to take a look at all the benefits of golf camps to fill you in on what your kid can expect before you sign them up to one in the Costa del Golf.
Summer in the Costa del Sol, a dream come true
To start, the Costa del Sol enjoys the best weather in Spain. Spending the summer in the Costa del Golf is a dream for people living both in Spain and abroad. With over 300 days of sunshine a year, pleasant average temperatures and countless beaches and mountains, the province of Malaga is an exceptional holiday destination.
And then when we throw in the friendly locals, whose disposition is as sunny as the weather, who wouldn't want to spend the summer here? Golf camps immerse participants in the natural beauty of the province and provide the opportunity to be outdoors in the great weather. All compelling reasons to sign your little ones up to a golf camp in the province.
Socialise and learn important values
Golf is a great exercise in many respects. It is a social sport that fosters values and boosts the development of motor, cognitive and personal skills. Golf camps help kids reinforce relationships with their family and other children. After all, making friends is just as important as working on technique.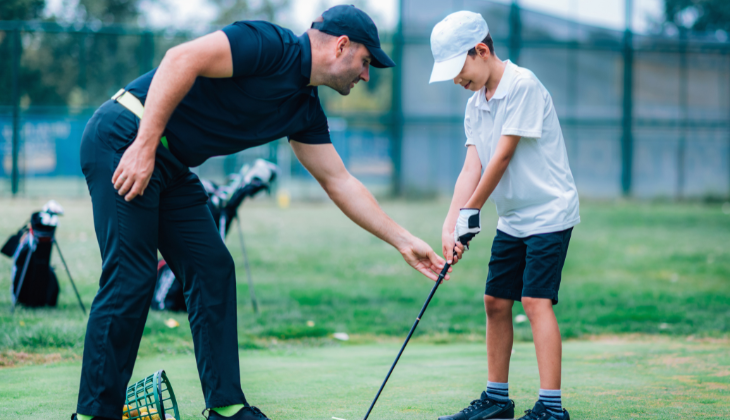 As your little ones play golf, they will be in close contact with the natural world and learn to be patient and calm, qualities that are important in life. Golf camps involve playing in groups, helping your kids to improve their self esteem and see their game improve as time goes on.
Work on your game as a whole
Anyone can enjoy the facilities and the expertise on offer at the golf academies located in the biggest destinations in the province of Malaga. But at golf camps, you will work on your golf skills in a holistic way, practising techniques that you'll need all around the course.
From perfecting the drive to fine-tuning long, medium and short distance shots, good golf camps will work on making sure players dominate each and every aspect of the game. It goes without saying that the green fee is included so your kids can get out on the course whenever they want (during agreed tee times).
Have fun, fun and more fun
Another benefit of golf camps is that they combine sport with other fun activities. Courses like Guadalhorce Club de Golf de Campanillas, Lauro Golf, Benalmádena Academy, Añoreta Golf, Baviera and Río Real run flexible camps for all ages and levels of play, while schools like Black Iron, at Chaparral Golf, offer a camps that are performance-oriented for more experienced players.
Golf camps offer instructors specialising in different areas, a wide range of activities and a focus on comradeship, meaning that your kids will be motivated to work on their game while having a whole lot of fun. Some camps even include language courses, which is an increasingly popular option.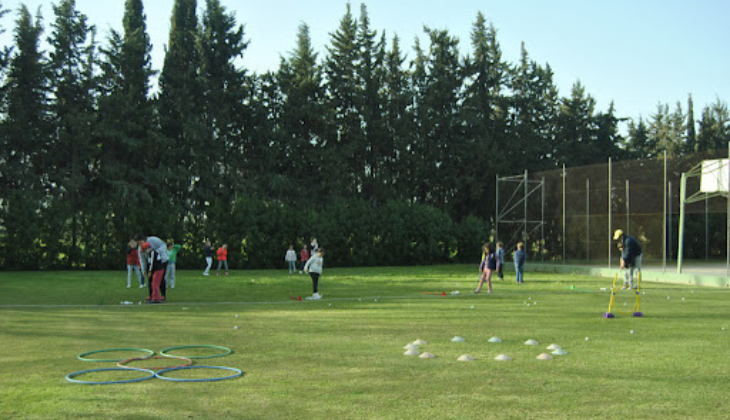 Fuente: Guadalhorce Club de Golf
Learn from great tournaments
As if all this weren't enough, the golf camps in the Costa del Sol put you in the enviable position of being able to learn from the best. And we're not just talking about the incredible instructors. The area has a jam-packed tournament calendar, making the province a leading destination when it comes to developing your golf skills.
It's no coincidence that the upcoming edition of the Solheim Cup is coming to the destination. The Costa del Golf is home to an exceptional collection of world-class facilities that lend themselves to championships. Take a look at what's on in our agenda.
Come along with your friends and family to enjoy the boundless wonders of the Costa del Sol. Sign your kids up to a golf camp hosted at a selection of courses and academies and get ready for a summer to remember.