Looking for a unique destination for a getaway with friends? Look no further than the province of Malaga. The region is full of picturesque villages and spectacular landscapes where you can soak up the culture, do some sport, savour the local cuisine and get the rest you crave. In this post, we are going to list the best destinations for a friends holiday in inland Costa del Sol.
Ronda
Perched on top of a plateau divided by an impressive gorge formed by the river Guadalevín, Ronda is an incredible destination for a getaway with your friends. There is a diverse range of culture, landscapes, gastronomy and leisure activities for you to enjoy here. Locally dubbed "a museum en plein air", the town has an extraordinary architectural heritage. Must-visits during your time here include Tajo de Ronda, the town's defining gorge (declared a natural monument in 2019), Puente Nuevo and the bullring, Plaza de Toros. The ruins of Acinipo are also well worth a visit. And if you love getting active in the great outdoors, in and around Ronda there are plenty of via ferratas that won't fail to get your adrenaline pumping.
Álora and Caminito del Rey
Nestled in the heart of Guadalhorce valley is Álora, a municipality with a long history and an endless list of tourist activities. Many civilisations have inhabited the area over the years, each leaving behind a unique mark that has resulted in a culturally dense destination. The castle should be on the top of your to-visit list, as well as the scenery surrounding the town. The imposing gorge Desfiladero de los Gaitanes is worth a special mention, which you can explore along the famous Caminito del Rey footpath. Located among the municipalities of Álora, Ardales and Antequera, this canyon is over 300m high and 7.7km long, making it one of the most spectacular landscapes in the whole of Spain.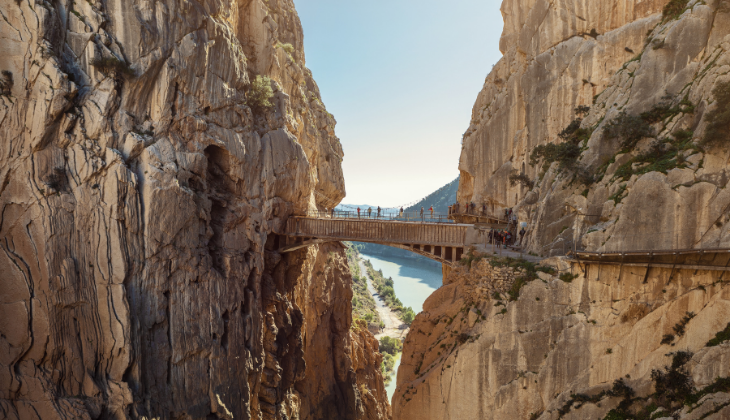 Antequera and El Torcal
Antequera is defined by its extraordinarily rich and varied historic and cultural heritage. The town is home to over fifty monuments, in addition to fascinating archaeological sites. As you wander through the streets of the town, you will be immersed in a glorious past that has left behind palaces, churches and convents - in a whole range of styles - not to mention a Muslim fortress and a prehistoric area that UNESCO has named a World Heritage Site. As if all that weren't enough, Antequera also boasts one of the most beautiful natural landscapes in the province of Malaga: El Torcal.
Guadiaro valley
Serranía de Ronda conceals another great option for a summer trip with your friends: the Malaga side of the bank of the river Guadiaro. Including municipalities such as Benaoján, Jimera de Líbar, Cortes de la Frontera and Montejaque, the area is full of things to see and do. For instance, you can explore natural monument Buitreras del Guadiaro, do some caving in Cueva del Gato, Cueva del Hundidero and Cueva de la Pileta, take a look at the mysterious Casa de Piedra and walk some of the stages of the Gran Senda de Malaga that run alongside the river.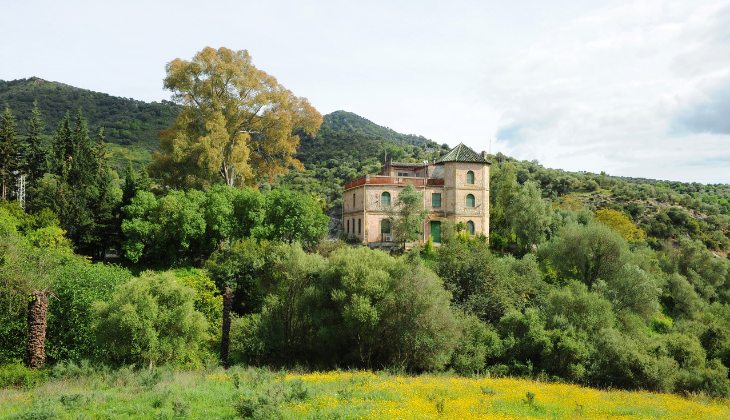 La Viñuela
Did you know that La Axarquía has its very own inland sea? La Viñuela is the largest reservoir in the province. Here you can try your hand at water sports such as kayaking and paddle boarding - among others - and enjoy the views from luxury hotels such as B Bou La Viñuela, and other tourist accommodation and restaurants in the area, such as Camping La Viñuela. It is also a great place if you fancy doing some walking next to the river. This is a destination that is a little bit out of the ordinary and a great choice for a friends holiday.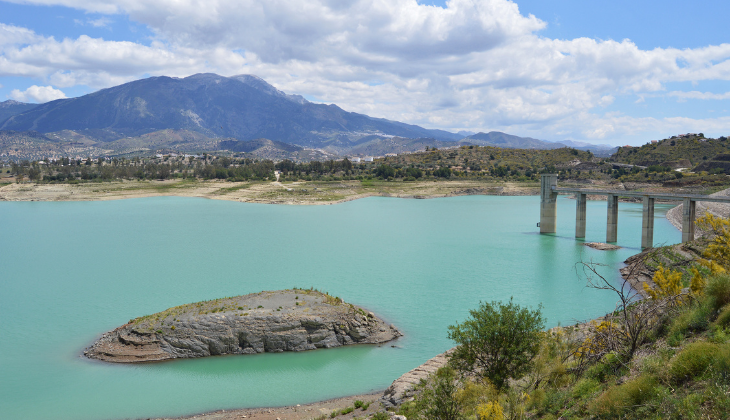 Ruta de la pasa, the raisin trail
In La Axarquía, as in other parts of the province, the harvest is particularly special. But that's not to mean that it isn't tough. Locally referred to as "heroic agriculture", harvesters climb up and down the vines that scale steep slopes. Ruta de la Pasa Moscatel is a great choice if you love wine and gastronomy. You will explore the villages of Moclinejo, Almáchar, El Borge and Cútar and, on the way, savour "the best raisins in the world". You will also learn all about the traditional and artisanal drying process that involves a pasero, large plots that you will see scattered across the area.
We hope you've now discovered the destination for your next getaway with friends! If you're in search of more inspiration for your trip in inland Costa del Sol, check out our website and start getting excited about your holiday.