Do you like to unleash your creativity in the kitchen? Have you wanted to try making new dishes with your children? During this time at home, cooking can be a fun way to connect with your kids and teach them valuable skills. It's not only entertaining for children, but it also shows them the importance of organization and gives them a sense of self-confidence when they get to taste their final, delicious product. Read below for four traditional recipes from Malaga that the whole family can make together.
Ajoblanco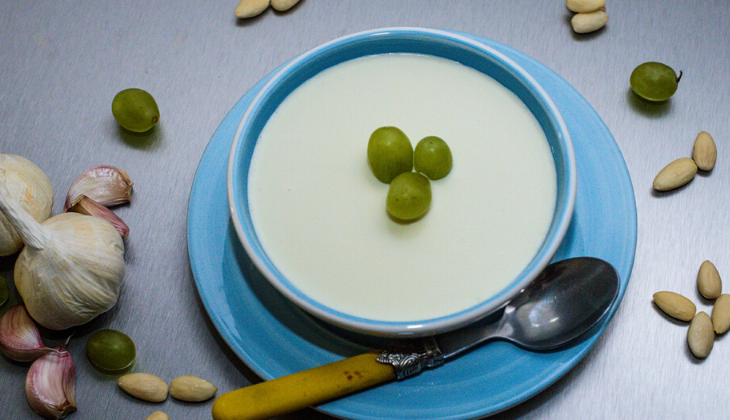 Ajoblanco is a very popular cold dish in Costa del Sol, and it's best described as a white-garlic soup! Both healthy and delicious, it has an interesting flavour that comes from both the sweetness of its grapes and the bitterness of its almonds. This Malaga recipe is very easy to make, so it's a great one to let your kids do with you.
Ingredients:
200 gr almonds.
2 garlic cloves.
¼ cup oil.
Vinegar.
Salt.
Water.
Muscat grapes.
Method:
Remove the skin from the almonds (if necessary) by soaking them in boiling water for several hours.
Using a mortar, mash the peeled almonds, garlic cloves and pinch of salt.
While crushing the mixture, pour in the oil slowly. This will turn the mixture into a white paste. (It should take about 20 minutes. Your kids will have fun mashing while you pour!).
Right when you're ready to serve it, add cold water to get the soup to your desired consistency. Add a little more vinegar and some salt, to taste.
Garnish with muscat grapes. Enjoy!
Malaga-Style Salad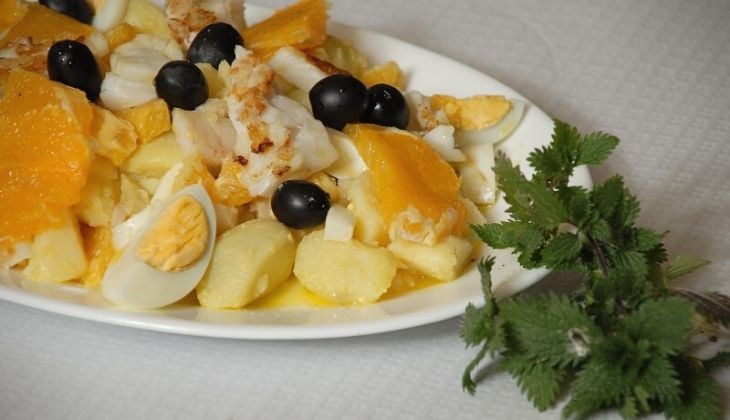 This Malaga-style salad is a fresh, healthy and very tasty dish, and an easy one to make with your kids. It's great all year long, but especially during the summer. Many locals eat this at picnics on the beach!
Ingredients:
1kg potatoes.
1 kilo oranges.
¼ kg cod.
Onion.
Olives.
Parsley.
Extra virgin olive oil (EVOO).
Salt.
Method:
Roast the cod.
Once the cod is roasted, soak it, drain it and crumble it into small pieces.
Peel the potatoes and cut them into medium-sized pieces to help them cook more quickly. Set the potatoes aside.
Peel the oranges, and try to remove as much of the white part of the skin as possible. Cut the oranges into a mix of small and large pieces.
Chop the onions.
Add all the ingredients to a bowl and season with a good splash of EVOO.
Garnish with orange wedges and chopped parsley. Enjoy!
Almond Biscuit (Antequera)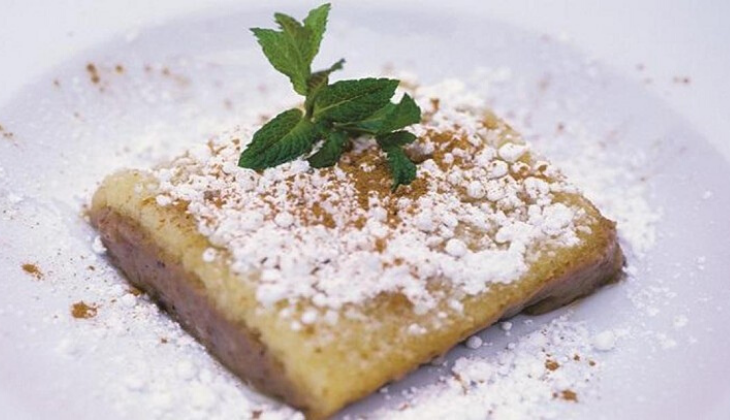 Kids love sweet pastries! This almond biscuit dessert comes from Costa del Sol and has multiple variations. For this Malaga recipe, we've selected a more traditional version from the city of Antequera.
Ingredients:
1 kg sugar.
1 kg almonds.
1 dozen eggs.
Citron syrup.
Cookies.
Ground cinnamon.
Method:
Spread a layer of citron syrup on a cookie sheet. Top with a layer of cookies. Cover the cookies with a second layer of syrup.
In a bowl, ground the almonds. Add nine eggs and the sugar. Beat just the yolks of the three remaining eggs well and add to the mixture.
Spread the mixture on the cookies. Heat in the oven until golden brown.
Cover the top with ground cinnamon. Let it rest for a day or two in the refrigerator.
When you're ready to serve it, sprinkle powdered sugar all over the top. Enjoy!
Sweet Wine Pestiños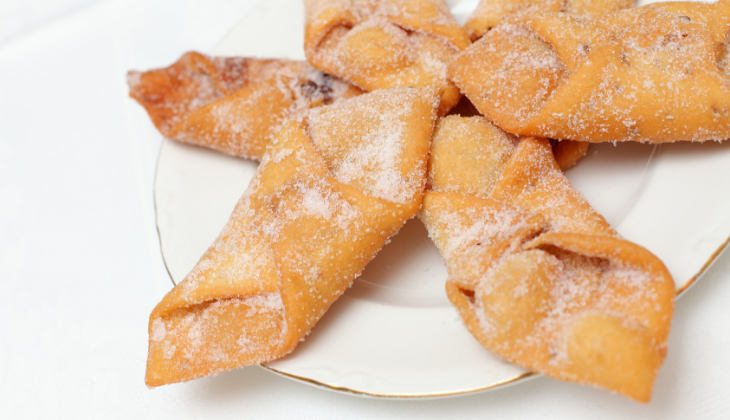 Pestiños are one of the most common sweet treats in Malaga. Made all year long (but usually at Christmas and Easter!), families typically prepare these pastries together. Try it with your kids—we're sure they'll love it, too!
Ingredients:
1 lemon.
¾ extra virgin olive oil (EVOO.
2 tbsp sesame seeds.
2 tbsp matalahúva.
500 gr flour.
1 glass sweet Malaga wine.
1 glass sweet anise.
1 pellizco de sal.
A pinch of salt.
Sugar.
Method:
Heat olive oil in a frying pan. Add flavour by adding some lemon peel.
When the peel is golden brown, remove it from the pan. Add the sesame seeds and matalahúva.
Pour the flour into a bowl, and leave a hole in the centre of the flour. Pour in the oil from the pan, anise, sweet wine and pinch of salt.
Knead the dough. Cover with a cloth and let it rest for 15 minutes.
Roll the dough on a table with a rolling pin until it is really thin. (Children love this step!)
Using your hands, shape into walnut-sized dough balls.
Using your fingers, flatten each dough ball into a square and join the opposite ends of the dough together, so they look like they're folded (see the photo above). Make sure they're strong enough to not tear while frying.
Fry until golden brown. Place pestiños on a paper towel and remove any excess oil.
Sprinkle with sugar. Let them cool. Enjoy!
Do you and your family like sweet or salty dishes? No matter what you prefer, there are plenty of traditional Malaga recipes for everyone's taste buds. Most recipes are easy to prepare, making them a fun activity for the whole family to do while you're spending so much time together at home. Find more recipes from Malaga here.