Planning a getaway for business or for pleasure? If you're organising a work trip, you'll be pleased to know that Malaga and the Costa del Sol are one of the top five MICE (meetings, incentives, conferences and events) destinations in Spain. Keep reading to find out why.
Businesses travel too. And more and more destinations are seeking to cater to the increasingly sought-after MICE tourism sector. Whether you are planning a congress, convention, incentive trip, product presentation, conference, forum, seminar or course, the Costa del Sol provides business travellers with everything they'll need to make their getaway a resounding success. So what is it exactly that makes the province of Malaga a standout destination in the business tourism segment?
Boundless ways to spend your leisure time
Business and pleasure are absolutely compatible. Indeed, there is a whole new trend, popular around the world, known as bleisure, that combines the two. The Costa del Sol has become an expert in this field. Year after year, travellers have been choosing the province of Malaga as the place to hold their business meetings and events. Our excellent connections with the rest of Spain and Europe by land, sea and air, great weather - with over 320 days of sunshine a year - beautiful beaches, delicious cuisine and a wide range of leisure activities are just some of the reasons companies choose the Costa del Sol as the destination for their MICE event.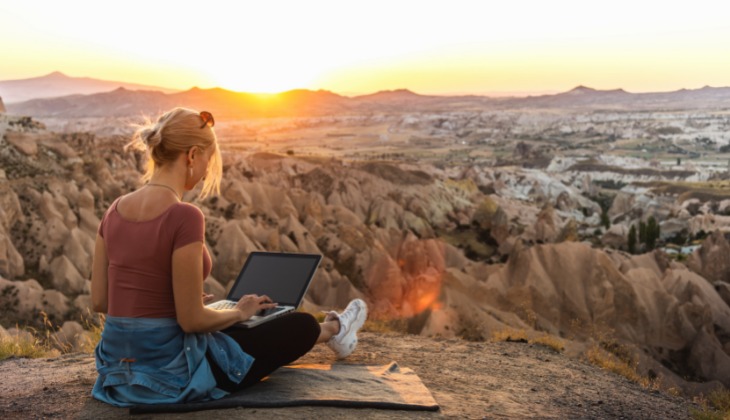 Partners that will make your MICE event a success
If you are planning a meeting, convention, incentive trip or any other type of event in the Costa del Sol, high quality professionals are at your disposal to make sure you meet each of your trip's goals:
DMCs
The professional services provided by DMCs (Destination Management Companies) are a great help when planning an event or incentive trip. The Costa del Sol is home to countless agencies that specialise in a wide range of areas in the corporate event sector, from design to production and logistics. Equipped with in-depth and local knowledge, these companies will become your partner when it comes to making sure your event is a resounding success. They can also help you out when it comes to booking accommodation, experiences and tours so you can explore all the wonders the Costa del Sol has to offer.
Service companies
One of the keys to making your event a success is counting on the highest quality services. The Costa del Sol boasts a wide range of service companies that will make sure your attendees have an incredible time. From team building at Caminito del Rey, Formula 1 team racing and flamenco battles to Harley Davidson tours and treasure hunts, there are no end of fun and exciting activities the service companies based in the Costa del Sol can organise for you. Your partner in discovering all the wonderful experiences you can live in the destination.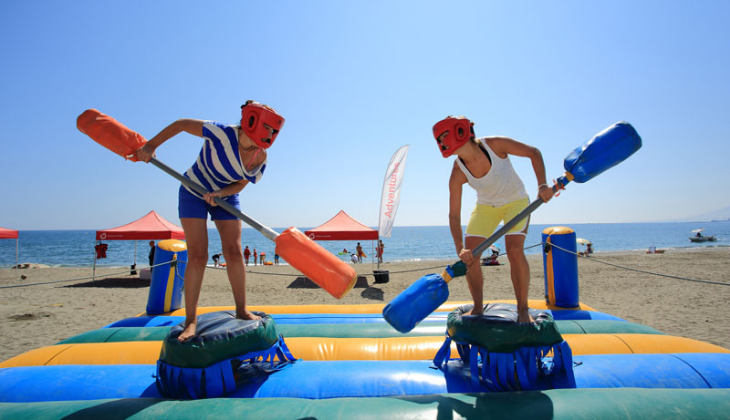 Fuente: Explora más
Venues and facilities
Once you've defined what type of event you are planning and the goals you want to meet, you will need to think about finding a venue that fits your needs. Across the Costa del Sol there is an extensive selection of four and five star hotels that are equipped with business venues, as well as trade fair and conference centres. A formidable infrastructure that sets the bar very high.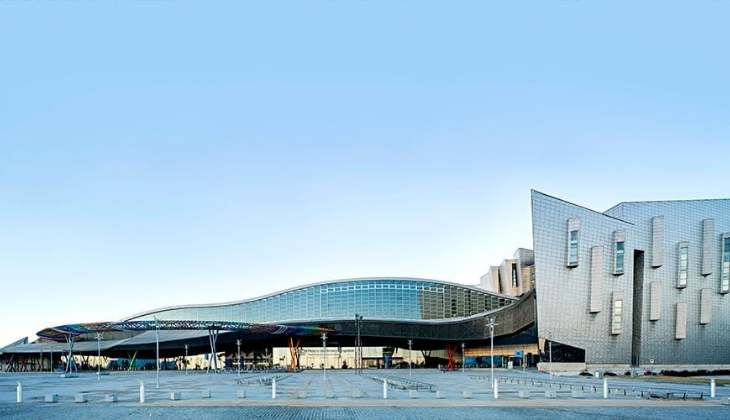 Fuente: Fyma
The Costa del Sol is one of the most popular MICE destinations in Europe. Boasting excellent connections and infrastructure, a wide range of culture and leisure activities, and an extensive selection of venues where you can hold your event, trade fair or conference, the province of Malaga is an irresistible destination that business travellers from around the world dream of. Discover everything the destination has to offer the business world on the Costa del Sol Convention Bureau webpage.