Over the past few years, burgers have transformed their reputation from the classic "junk food" item to somewhat of a culinary art that even the greatest chefs in the world haven't been able to resist. If you love burgers (and who doesn't?), you're in the right place. Keep reading to discover our top nine burger restaurants in the province of Malaga.
1. Hamburguesería Mafalda
Having served up delicious feasts on Pedregalejo beach for the past thirty years, small family-run restaurant Hamburguesería Mafalda has become a gastronomic icon on the Malaga coast. Well priced, the burgers and other dishes on the menu are carefully and lovingly prepared. Beyond the burgers, one of the restaurant's popular choices are camperos malagueños: sandwiches with a wide choice of fillings that are grilled to leave the bread crunchy and the centre succulent. Simply delicious.
Source: TripAdvisor
2. Territorio Burger
Made with 100% beef, one of the best burgers in Malaga is served at Territorio Burger. If you're not sure where to start, we recommend the pulled pork and boneless rib burgers, made with slowly cooked meat that melts in the mouth. And on the side you can add chicken wings, tequeños, jalapeños and fries. The restaurant is located opposite Club de Raqueta in Benalmádena. Come along for what promises to be a feast that will get your mouth watering.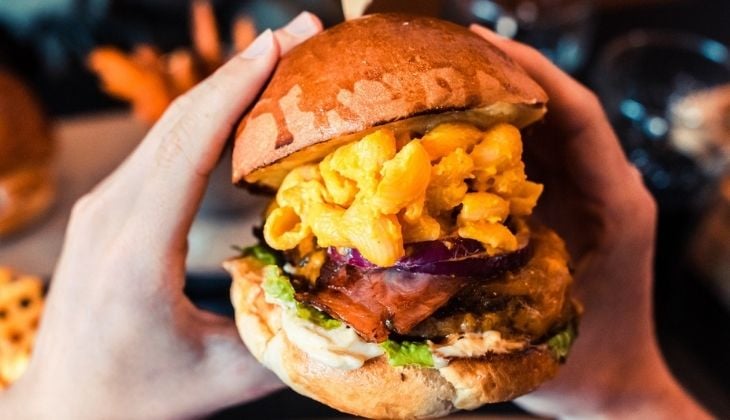 Source: Territorio Burguer
3. La Burguesita
Sitting in the historic centre of Malaga, La Burguesita specialises in gourmet burgers that come in two sizes: regular and tapa. La Burguesita only uses the highest quality ingredients, including beef from Finca de Jiménez Barbero. The menu features an extensive selection of burgers, 22 to be precise. What's more, every week there is a special that it serves for just a couple of days. Our recommendations? You can't go wrong with the classics, such as the New York, Barbecue and Deluxe, (with beef, foie gras and caramelised onion) and then there's the Chef Special with its delicious pistachio mayonnaise.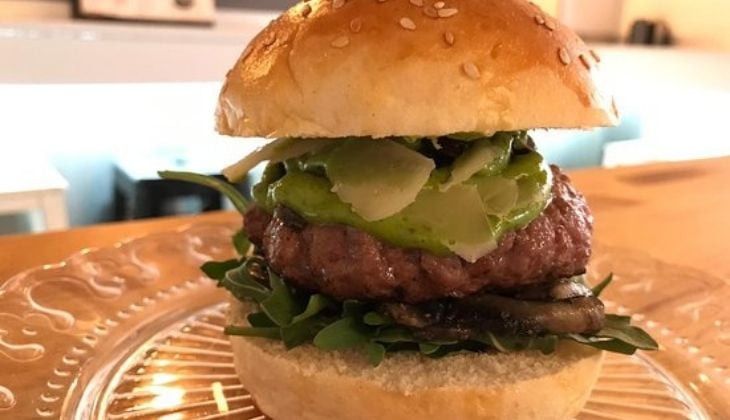 Source: TripAdvisor
4. Nómadas Burger
Nómadas Burger has two restaurants in Malaga city. The main reason for its success is its meat, notably its beef from the north, which is minced on a daily basis and cooked on a volcanic stone grill. The intense flavours will delight your palate and linger on in your culinary memory for hours or perhaps even days to come. All served with fresh produce from Spain.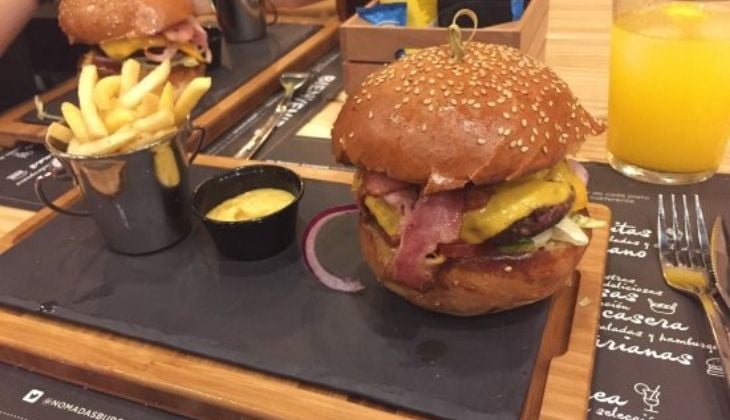 Source: TripAdvisor
5. La Calle Burger
La Calle Burger is another restaurant serving one of the best burgers in Malaga province. The brand has a total of seven restaurants in Malaga city, two in Marbella and one in Fuengirola. In all the restaurants, the recipe is the same: fresh ingredients, carefully selected cuts of meat, homemade dipping sauces and a bread bun made especially for the restaurant. The menu features a selection of burgers, including beef, pork, chicken and veggie. Stand-outs are the flank and skirt steaks, minced angus, rib, crunchy chicken, lentils or spinach and chickpeas.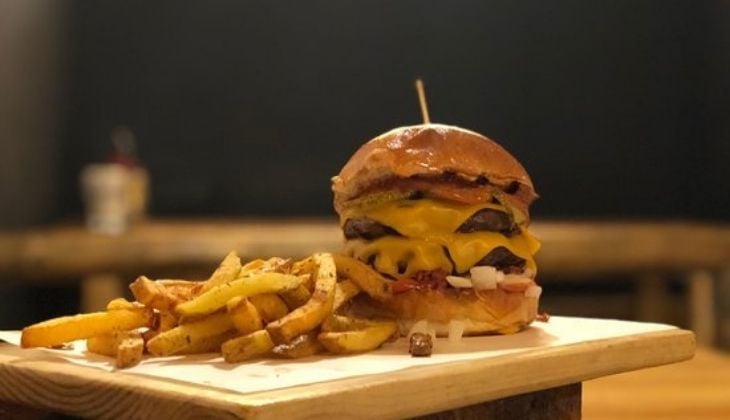 Source: TripAdvisor
6. Toro Burger Lounge
Located in Marbella, TORO Burger Lounge boasts the accolade of the best cheeseburger in Spain. The restaurant was created by Dado Lima - a creative genius from Brazil - who has a passion for burgers and loves to make them in his very own way. Each of the burgers in the restaurant are inspired by a city or destination around the world, playing with exotic ingredients, fusing cuisines and cultures in each creation. Everything is made to the restaurant's very own recipe, from the dipping sauce to the shot served at the end of the meal. What's more, TORO is the first burger joint in Spain to brew its own craft beer. Could you think of anything better to wash down your feast?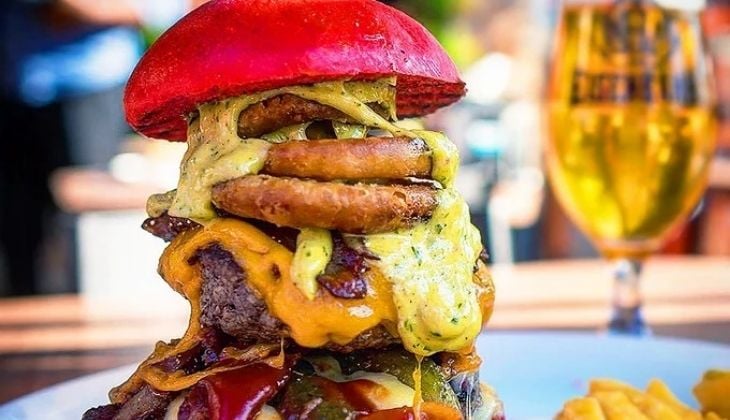 Source: Toro Burguer Lounge
7. La Fábrica de la Cerveza
Situated in the Soho district of Malaga, Fábrica de la Cerveza offers a diverse and casual dining experience: it is the perfect place to dig into some tapas with beers or pay homage to its select cuts of meat as you enjoy some live music. The restaurant is famed for its burgers, particularly Burguer la Fábrica, comprising dry-aged beef with goats cheese, onion caramelised with strong ale, kimchi mayonnaise and tomato. It also has veggie burgers. All served in a relaxed space with Cruzcampo beers which it brews itself.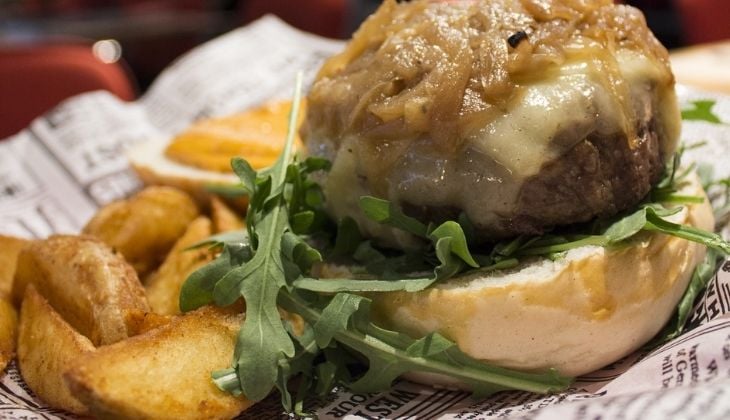 Source: La Fábrica de la Cerveza
8. Tundra
Tundra Fusion Burger was founded by two renowned chefs who trained in Michelin starred restaurants. Located in the Teatinos area, for many, this restaurant serves the best burger in Malaga. Tundra's cuisine is defined by its 100% homemade recipes and quality ingredients: aged meats used to make the burgers, Kentucky-style fried chicken, homemade kimchi and slow cooked pulled pork. And then there's the Mamma Mía burger with red pesto, provolone cheese, tomato, rocket, basil mayo and raw Portobello mushroom and the best seller, the London Bacon, with cheddar cream and Victoria beer, English cheddar, caramelised onion, old style mustard mayo and crispy bacon.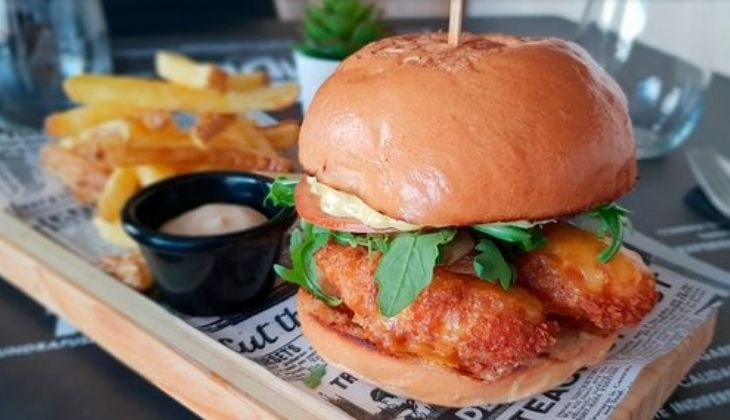 Source: TripAdvisor
9. Barbulla
Although the restaurant doesn't specialise in the art of the burger, Barbulla (San Pedro Alcántara) has an incredible selection. The best are the Santa Rosalía ox burger with truffle oil, idiazábal cheese, pickle, bacon and onion; the Bombón with beef from La Finca, filled with goats cheese, mustard mayo, honey and caramelised onion; not to mention the vieja gallega beef fillet burger. And to accompany your patty, there's nothing better than its other international-inspired dishes. Buen provecho!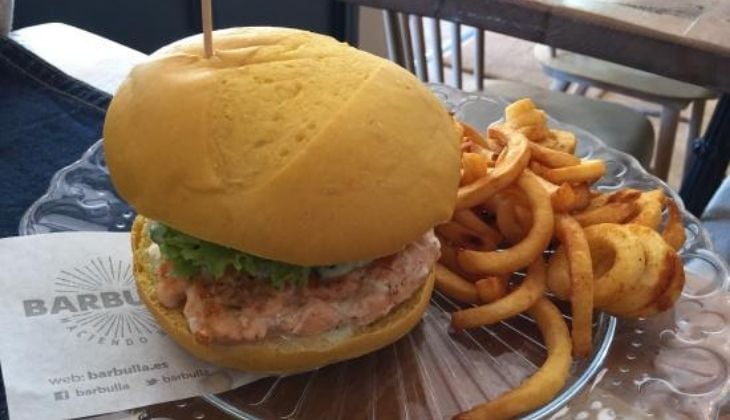 Source: TripAdvisor
Perfectly cooked meat, a soft bread bun and your favourite sides: a good burger is a beautiful thing. If our selection of burger bars in Malaga province has whetted your appetite, don't wait any longer: come and hunt out the best burger in Malaga for yourself and enjoy every mouthful.