An increasingly popular lifestyle choice, digital nomads are people who work online from wherever they want. Many jobs - such as writing, design and ICT - don't need to be done in a particular place, a fact that is inspiring more and more workers to set up their laptop in the destination of their choice. And when the summer comes, what better place than the beach? There are countless advantages of working from home, particularly when you're just steps from sun, sea and sand. Keep reading to discover just some of them.
Wave goodbye to your routine
When you're a digital nomad, you can wave goodbye to your routine. This lifestyle involves stepping outside your comfort zone and enjoying every day as it comes. Once you're done with your day's work, you can head to the beach to lounge in the sun and take a dip in the sea. Doesn't sound too bad, does it?
Enjoy a feeling of freedom
One of the main benefits of working from home is the freedom it affords you. As a digital nomad, you call the shots. You can decide exactly when and where you want to work, organising your day to be as productive as possible and enabling you to make the most of your time off. Sign up to windsurfing classes, go for a morning run along the beach, watch the sunset over the Mediterranean. If you get organised, you'll have plenty more time to have fun.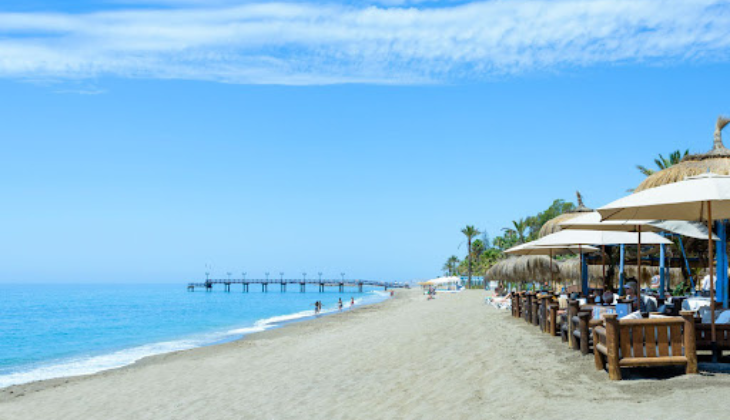 Watch your creativity soar
What could be more inspiring than working with a sea view? New places, new cultures and new people are all sources of inspiration. If your job requires you to be creative, this sort of lifestyle will work wonders. Travelling opens your mind and helps you see the world from a new perspective. And you won't only reap the benefits of this in your professional life; your personal life will improve too as you open yourself up to get to know new people who are different to you.
Live a minimalist lifestyle
Digital nomads are known for travelling light. Minimalism will become a part of your lifestyle, teaching you to reduce your consumption and live only with the essential. If you choose to move to a beach destination blessed with beautiful weather - like the Costa del Sol - you won't even need to bring your warm clothes. That's an attractive enough thought as it is, we know, but it comes with the added benefit of being sustainable and looking after the planet.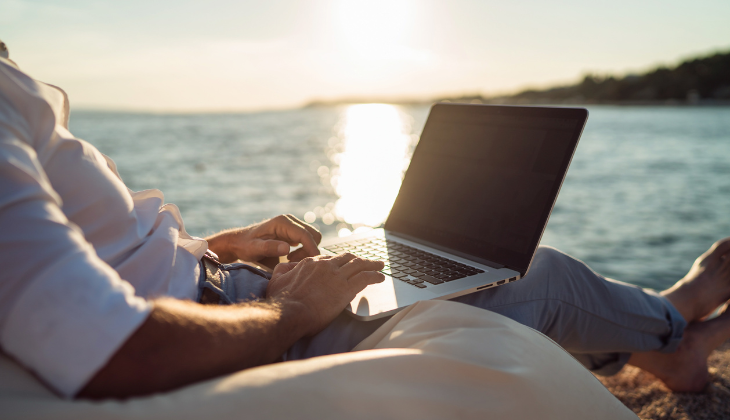 Find new work opportunities
Not being "tied" to one particular place, travelling around and meeting people from all over the world opens doors to all sorts of opportunities. Work opportunities too. If you speak a second or third language, you're going to multiply your work opportunities with every new contact you make during your stay. Signing up to outdoor activities and attending events can help open doors for you. Beach destinations like the Costa del Sol tend to have an international community which is always open to meeting new people.
Live your dream life
Working in destinations like the Costa del Sol is nothing short of a dream come true. Doing some exercise at the beach in the morning or evening, exploring the spectacular scenery of the inland, soaking up the culture and enjoying everything towns and cities like Malaga and Marbella have to offer: it doesn't get much better than that. There are countless advantages of working from home, and these will vary depending on your choice of destination.
With its beautiful weather, many attractions and wonderful lifestyle, the Costa del Sol is a favourite destination among digital nomads in Europe. The province of Malaga is an absolutely wonderful place to live. So why not come and try it out for yourself?