Golfing in Costa del Sol has become extremely popular among locals and tourists alike. In addition to having a variety of golf resorts and more than 70 golf courses, Malaga is home to the highest concentration of golf courses in all of Europe. In recent years, Costa del Sol has become particularly important for women's golf. Read below to find out why.
Costa del Sol: a benchmark for women's golf
Male and female golfers alike love golfing in Costa del Sol because of its mild climate and sunny weather all year long. Over the years, more female golfers have come to play here, leading more fans and golf professionals to fall in love with Malaga's beaches, lifestyle, activities, culture, good food and great golf courses and eventually move there themselves. Because of this, there is great support for women's golf in the area.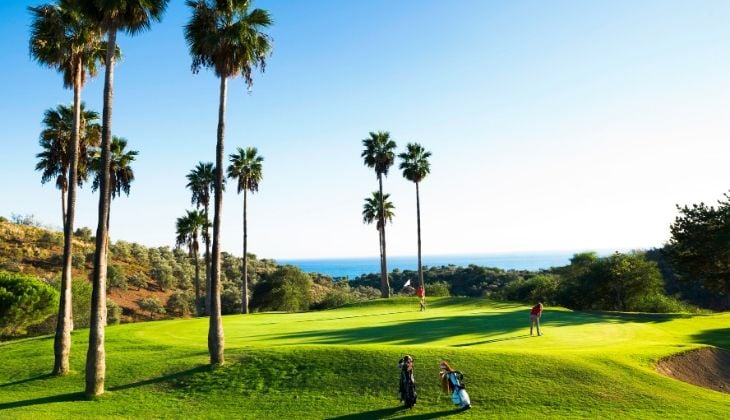 Source: Añoreta Golf
Costa del Sol: a benchmark for women's golf
Costa del Sol is a six-time host of the Women's Golf Open, an annual European Women's Circuit tournament that features the best professional female golfers in Spain. Different golf clubs in Costa del Sol have officially hosted the event over the years (like Real Club de Golf Guadalmina!), but the most recent tournament was held at the beautiful Aloha Golf Club in 2019.
In 2020, the Andalusia Costa del Sol Open—the largest tournament in the history of women's golf in Spain—will be held in Malaga. It will run from November 26-29, and bring together some of the top female golfers in Europe. The tournament will feature 96 players, 20 of which were top contenders in the Ladies European Tour (LET). There will be 14 golfers from Spain, four of whom are from Andalusia specifically, including a two-time winner of this event, Azahara Muñoz.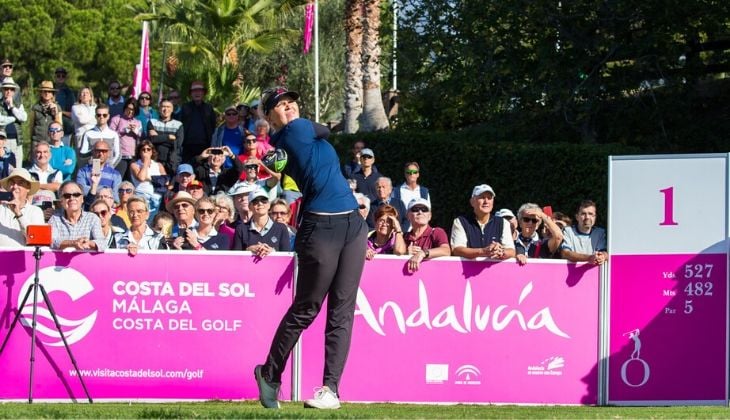 Source: Open Femenino
For the 2020 edition, Costa del Sol will double its allocation prizes, going from 300,000 to 600,000 euros, and giving an additional 250,000 euros to be distributed among the top three winners. Because of this commitment, Costa del Sol will be listed as the official event sponsor and the name of the event will be changed to "Race to Costa del Sol."
Top female golfers from Malaga
Women's golf has increased its presence in Costa del Sol over the years, and because of that, the area has produced some of the best golfers on the professional circuit. Many have come from Malaga specifically, including Noemí Jiménez, Azahara Muñoz and Rocío Sánchez, all of whom stand out for their success in women's golf on an international level.
Get to know the Costa del Golf in 360º