It's the 21st century, and smart technology is everywhere—including sports! Despite being an incredibly traditional, old fashioned sport, golf has actually benefited from the world's technological revolution. Visit the golf courses in Costa del Golf, and you'll catch a glimpse of it firsthand.
Technology and golf: the most popular gadgets among players
Today, golfers use every piece of technology at their disposal—like GPS watches, sensors, connected gloves, special software that measures a ball's trajectory and more. Whether we like it or not, it has become evident that technology is here to stay for both golf amateurs and professionals alike. Here are some of the most popular pieces of technology today's golfers use:
Golf sensors
When a player takes a shot, it can take awhile to figure out exactly where the ball fell. For that reason, golf experts have added sensors to different pieces of equipment and the courses themselves to pinpoint the exact location that a golf ball lands. This is one of the greatest uses of technology in golf. On top of that, adding sensors to gloves, watches and golf clubs has allowed both players and the public to look at different plays more closely and analyze the effects of certain golf swings, angles or the strength at which a ball was hit.
GPS technology
First, we saw GPS technology in golf clubs—but now, it's in golf balls, sprinklers, golf carts and smartwatches, too. For golf, this means that onlookers and officials can follow games with greater precision, in real-time, and make more accurate judgements and rulings.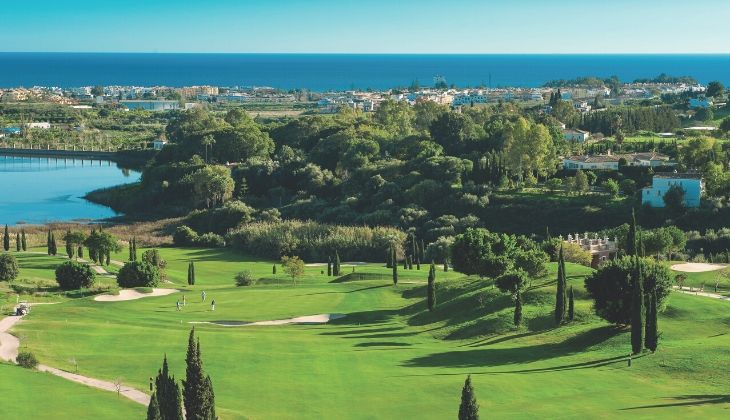 Visors
Visor technology significantly enhances one's perception while they swing and of the trajectory of the ball he or she is about to hit. The latest ones can reach a scope of 450 meters and even give players the option to identify the temperature of the course and the height the ball reaches.
Trackman technology for golf clubs
Trackman technology is one of golf's more recent advances! This equipment looks like a telephone and has two radars that measure both the trajectory and the angle of the club when someone is swinging it. It can also record the total speed and distance of a ball after it is hit.
If you're anything like us, you can't wait to get on the golf courses in Costa del Sol—both because of the destination and so that you can play with these new tech gadgets. Visit our website to see the best golf courses in Costa del Sol, as we offer 360º virtual tours of each of them. With just one click, you can explore the Costa del Golf, as we like to call it, and check out its beautiful courses and views. Of course, while we all love technology, we also know it's nothing like the real thing. So, plan a trip to Costa del Sol and play a round of golf for yourself! Are you packing your bags yet?