Team building is essential to promoting team spirit and respect among company employees. By engaging in different interactive games and activities, groups of colleagues can have fun together while fighting for the same objective, learning about one another and discovering each other's strengths and weaknesses. Costa del Sol has been a leading destination for team-building activities for 20+ years.

We spoke about team-building in Costa del Sol with two of the destination's subject matter experts: Team 4 You (T4Y) and Team Building Malaga (TBM). Read below as they explain both the latest trends in corporate team building and why Costa del Sol is perfect for it.
Teambuilding: "Transform groups into teams"
Sebastien Puissant, Director of T4Y, believes that team building helps improve communication, productivity and collaboration between all team members, and creates a bond between them that ultimately makes their work together better.
The mission of TBM in regards to team building is clear: "We transform groups into teams," say Kenza Benerradi, Rob Magits and Eduardo Villaverde. "Through our activities, we help reinforce the spirit of communication, connection, strategy and leadership amongst colleagues, so that they can later apply those skills in their day-to-day professions."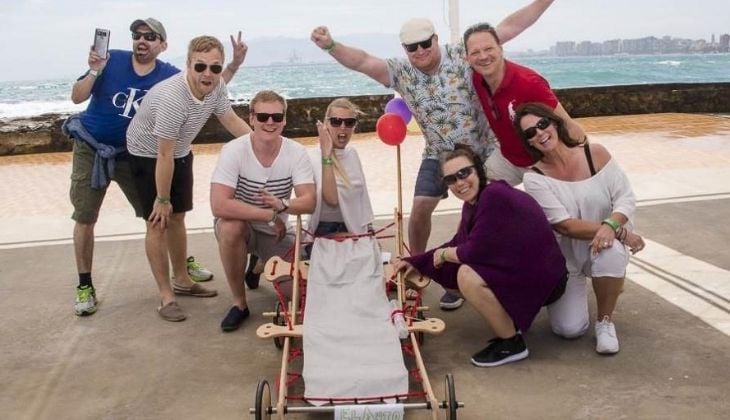 Source: TBM Official Web Page
Happy and motivated teams
Many companies host incentive trips for their employees that include team-building days. Both T4Y and TBM agree that, while Costa del Sol used to be a destination for large or multinational corporations (making them the first to know about the enormous benefits of team-building practices!), it has now become a place where even the local businessman can come and help make his team more efficient.
"Companies understand that united, they are stronger," says Puissant.
According to representatives from TBM, "Everyday, more national and local companies invest in this type of exercise. Regardless of your size, all companies have a desire to invest in the well-being and long-term development of their staff. They know they would never achieve their strategic objectives without a motivated and happy staff."
Beach activities are most popular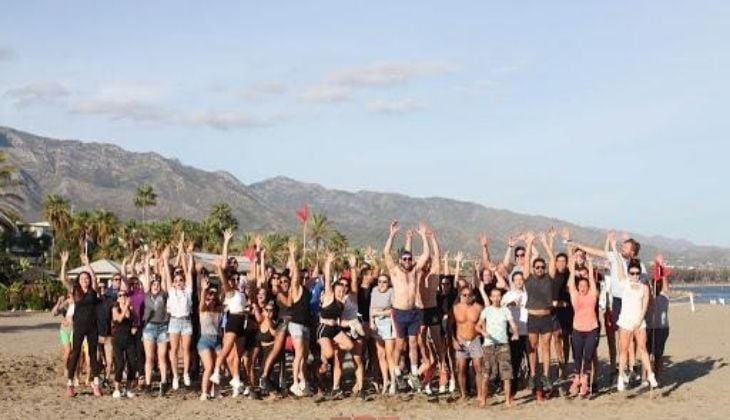 Source: TBM Official Web Page
Both companies agree that, when it comes to Costa del Sol, beach sports are the most popular team building activities. Colleagues can do everything from "Beach Olympics," raft building and boat escape games to more adventurous activities like 4x4 or multi-adventure races in interior natural spaces. These experts also agree that there is an upward trend in choosing socially-responsible activities and events, like reforestation projects, beach cleaning and more.
Technology: the great ally of team building
"There have been no big changes in the sector in the last 25 years," admits Puissant. "Naturally, we are improving and creating new events year after year but, perhaps the only big change has been the contribution of technology, which has modernized the world of events and team building activities."
TBM agrees. "Current circumstances are setting new trends in the world of team building activities. At Team Building Málaga, we've been able to adapt our events and create a series of online experiences, like virtual escape games, which have been really successful in recent months."
A reference destination for team building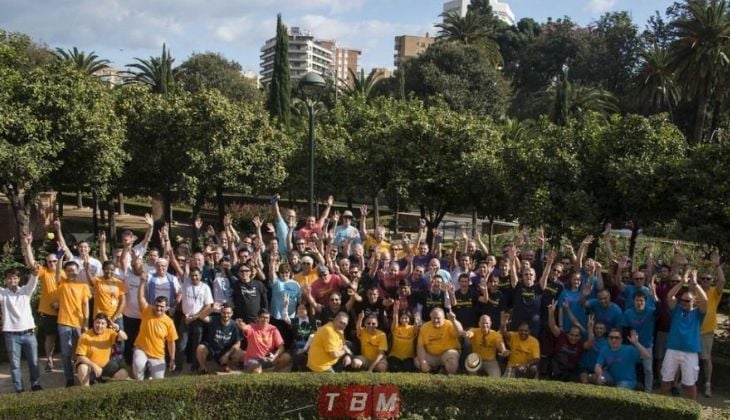 Source: TBM Official Web Page
Finally, both teams at T4Y and TBM agree that the Costa del Sol is a truly special destination, especially when it comes to the development of team-building activities. With its fantastic weather all year long, spectacular natural setting (with both the sea and mountains), high-quality infrastructures and great network of team-building professionals who have been perfecting their craft for 20+ years, it's no surprise that thousands of companies choose to visit Costa del Sol and host corporate events and team-building activities there.
Want to learn more? Visit the Costa del Sol Convention Bureau website and find out how to organize your next corporate event or team-building initiative in Costa del Sol.