Held every two years, the Solheim Cup is a ladies' golf tournament that sees teams from Europe and the United States face each other on the course. In 2023, the Costa del Sol is hosting the 17th edition of the Solheim Cup, a great event that golf enthusiasts from all around the world are eagerly awaiting. The competition will be hosted at Finca Cortesín, a golf course located in Casares.
Awarded to the winning team, the Solheim Cup trophy is one of the most sought-after trophies in the women's game. The trophy was designed by the British artist Malcolm DeMille and features a woman golfer mid-swing. Before the big event, the Solheim Cup trophy will take a promotional tour around different destinations and golf courses to raise awareness about the tournament. This January, the Solheim Cup trophy's journey embarked on its final stage within Spain, finally arriving in the province of Malaga.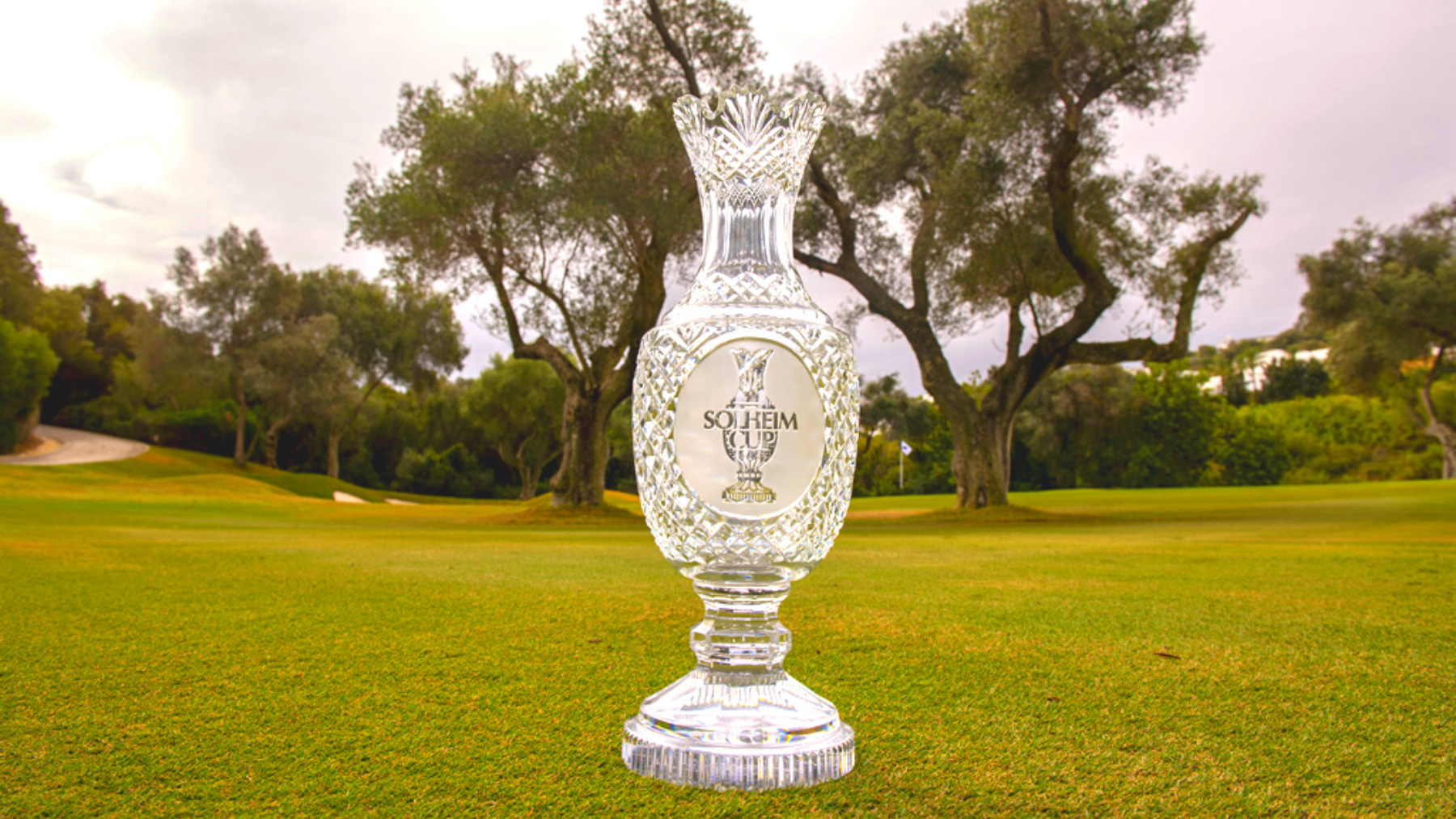 Source: Solheimcup2023
Having stopped off at countless golf courses, institutions and iconic places throughout the whole of Spain, the Solheim Cup trophy arrived in Seville and, after a long tour through the city, the beautiful Waterford glass Cup has embarked on a full itinerary through Andalusia, travelling to different parts of Córdoba, Granada, Huelva and Cádiz, finally reaching the Costa del Sol.
The Solheim Cup trophy's journey through Malaga city commenced at the City Hall, before moving onto some of the city's best-known sights, including the historic centre, the Alcazaba, Gibralfaro Castle, La Malagueta bullring, the port, and beyond.
Likewise, a number of golf courses based in the province of Malaga will also receive a visit from the trophy, the first being Parador de Málaga Golf. The trophy will also be present at institutions and events, creating an original countdown that will end with the Solheim Cup 2023, held at Finca Cortesín from the 22 to the 24 September.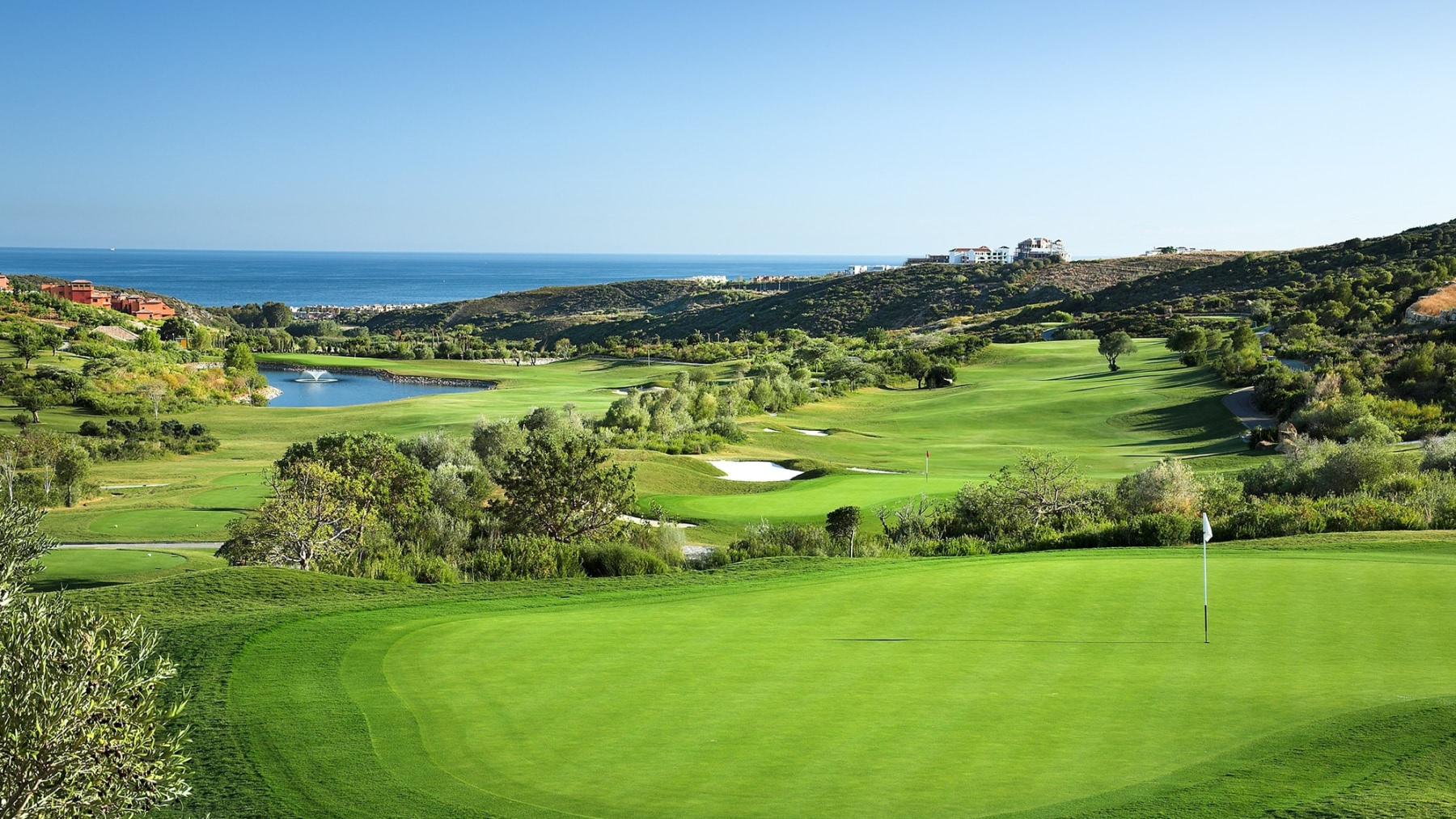 The Costa del Sol, a one-of-a-kind golfing destination in Europe
This September, the Costa del Sol will host the 17th edition of the Solheim Cup, an event that golfers from around the world have been eagerly awaiting. The Solheim Cup trophy's tour around the province is a unique opportunity for golf lovers wanting to lap up the beauty of the region. With over 70 golf courses dotted throughout the province, the Costa del Sol has earned a fitting nickname: the Costa del Golf.
The Costa del Sol is internationally renowned for its warm and sunny weather all year round as well as for its beautiful beaches and spectacular scenery. Beyond the golf competition, you can enjoy unwinding on the sparkling coastline, taking a look around the countless museums and sights across the province, savouring the varied local gastronomy and exploring picture-perfect whitewashed villages. The Solheim Cup and the Costa del Sol promise an unforgettable experience.