Beyond immersion, which the Costa del Sol is ideal for, a great way to learn Spanish is by listening to it. There are some incredible podcasts for learning Spanish out there, so why not spend some time listening and learning before your next immersion trip to the province of Malaga? In this post, we're going to list five podcasts so that you can make the most of your downtime to work on your language skills.
Let's Speak Spanish
Each episode of Let's Speak Spanish lasts about 20 minutes. Led by Instituto Cervantes certified teacher specialising in beginners, Juanjo, the podcast is available on Apple Podcasts, Spotify and Soundcloud. The podcast is divided into 24 levels catering to A1, A2, B1 and B2. And the great thing? You can listen to each episode as many times as you want. If you're not sure of your level, you can take the level test on the podcast website. The podcast uses different accents and has great resources, making it a great way to get started.
Unlimited Spanish
Next on our list of the best podcasts for learning Spanish is Unlimited Spanish. Don't let the English title fool you: the whole podcast is spoken in Spanish. Combining grammar, culture and customs, the podcast offers a multi-dimensional immersion experience. Leaving traditional vocab and syntax learning firmly in the past, the presenter takes you not only on an exploration of the Spanish language, but also Spanish culture. An experience not dissimilar to language travel in the Costa del Sol. You will learn how to formulate questions and answer them in Spanish, without being afraid to make mistakes, all the while interlaced with fascinating cultural nuggets.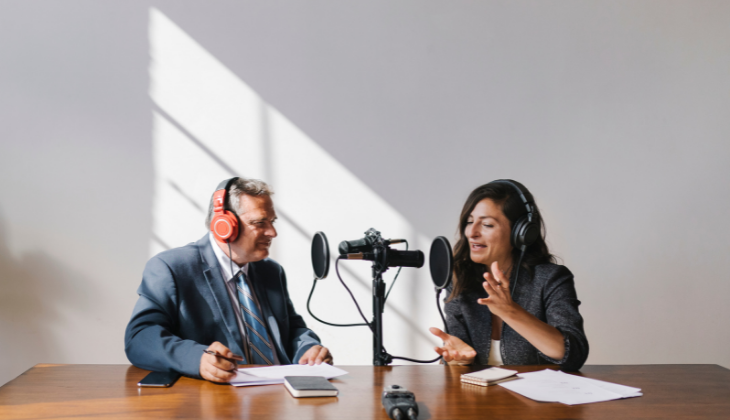 LightSpeed Spanish
If you're looking for a Spanish for foreigners podcast, LightSpeed Spanish is a great option. Presented in both Spanish and English, the podcast is ideal if you're just starting to learn Spanish and you haven't been exposed to it before. Teachers Cynthia and Gordon made the decision to mix Spanish and English in the beginners podcasts such as to support foreigners listeners in the early stages of language learning. A little bit of Spanish to help you get going. The podcast is divided into six levels with 15-minute episodes that you can listen to on the metro or the bus. Have a listen today.
StoryLearning Spanish
Now, if you're looking for an easy way to learn Spanish, we've got just the podcast for you. As its name suggests, StoryLearning Spanish immerses you in the language by telling you stories. With manageable 5-10 minute episodes, the presenter will take you on an exploration of the ins and outs of Spanish with words, stories and unexpected twists. Combine listening to the podcast with reading the transcripts of the stories and you've got yourself a fun way to learn Spanish.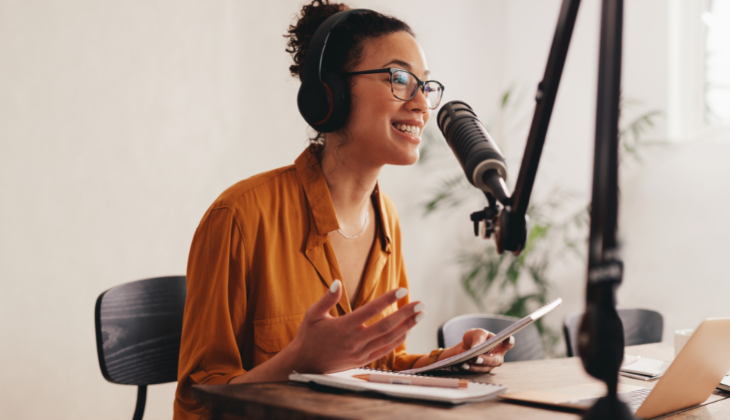 Radio Ambulante
And last but by no means least, how about some Spanish radio journalism? Suitable for higher levels, Radio Ambulante is a news report podcast that has a special section entitled Lupa that is designed to make it easier to learn Spanish. So how does it work? Lupa provides the transcript for the full episode with programmes tailored to the level you say you have when you sign up. The perfect way to learn Spanish while keeping up with what's going on in the world by listening to interesting stories. Radio Ambulante is a podcast for learning Spanish unlike any other out there.
So now you're up with some of the best podcasts for learning Spanish out there, why not set aside a couple of minutes a day to immerse yourself in the language? Don't forget that the Costa del Sol combines incredible Spanish courses with unforgettable experiences that will give you the opportunity to learn the language inside-out. Come and experience it for yourself.