Unlike most destinations, outdoor events in Costa del Sol are a safe bet! In addition to having great, sunny weather all year long (with temperatures averaging at 20℃), this alluring part of Spain has a huge range of outdoor event spaces for meetings, conferences, large-scale fairs and more.
Hosting events in the province of Malaga isn't new! For decades, Costa del Sol has been a top destination for individuals and companies alike to host product presentations, cocktail parties, banquets, conferences, fairs and more—many of which are held outside. There are many advantages of having outdoor events from the fact that they tend to be more relaxed and less formal to their unbelievable views of the sea, mountains or both. Added bonus? Outdoor event spaces in Costa del Sol tend to be larger, giving guests more room to roam around and hosts more room to decorate. Simple amenities like these provide guests with a sense of freedom, which tends to create a more relaxed atmosphere
Source: La Cala Resort
Space really determines the function of your event. The size of your space influences how many guests you can have and the nature of your event, and you always want to make sure you have a little more room than you need so guests can move around freely. It goes without saying that guests also need all their basic comforts, like bathrooms, different seating areas, well-lit spaces(for safety) and more.
Spaces for outdoor events in Costa del Sol
Looking to rent a space for outdoor events in Costa del Sol? If you're planning a large-scale fair or conference, choose one of Malaga'sconference centres, like this famous venue, which has 30,000+ square-metres of outdoor space. Another popular option, the Palacio de Exposiciones y Congresos de Estepona, has a 15,000 square-metre garden area that's as charming as it is functional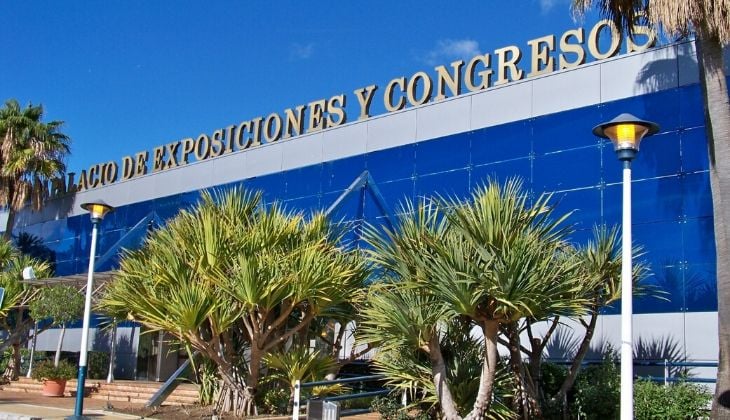 Source: Palacio de Exposiciones y Congresos, Estepona Deputation
Beachfront events
If you want to host a great event with a beautiful Mediterranean Sea view (especially at sunset!), Costa del Sol is where you need to be. La Cabane Beach Club, in Marbella, is one of the most sophisticated beach clubs in Costa del Sol. With its idyllic terrace and fabulous pool scene, it's a great place to host exclusive events. The famous Nikki Beach has over 5,000 square metres of oceanfront luxury, and has spaces that can accommodate almost any event. The beach club at Anantara Villa Padierna Palace sits just one kilometre from its related hotel and offers delicious cuisine, swaying palms and views so beautiful that they almost seem like movie magic.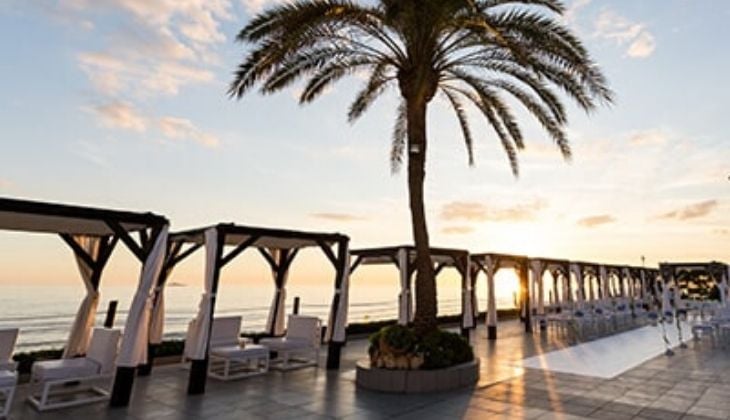 Source: Los Monteros
Events with Andalusian character
If you want that authentic Costa del Sol event experience, opt for an Andalusian farmhouse. Just five minutes from Puerto Banús, Cortijo de Cortés is a versatile space with multiple patios, lounges and even a bullring. In Antequera, Hotel Convento La Magdalena is an Arab-style hotel with beautiful outdoor spaces, lounges, gardens, a spa, a chapel and more. Just down the road, Antequera Bullring is one of the oldest, most beautiful and best-preserved bullrings in Spain. This one-of-a-kind venue can accommodate up to 1,000 people for cocktail events and 600 people for sit-down banquets.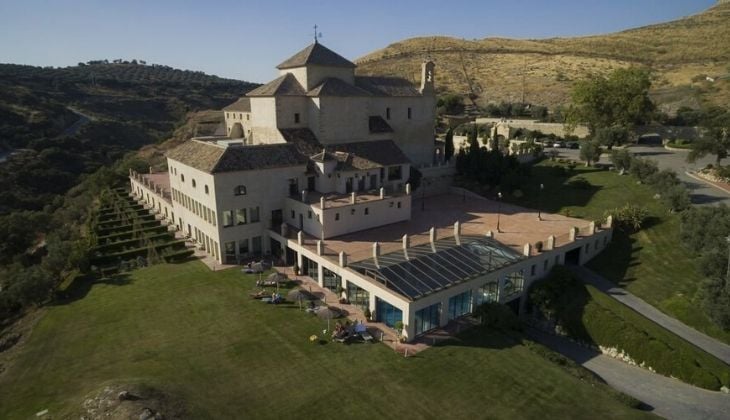 Source: La Magdalena Convent

Whether you want traditional or modern event spaces or sea or mountain views, outdoor events in Costa del Sol can be anything you want them to be. Find out more about events, accommodations and event spaces in Costa del Sol here.