Getting out and about in the great outdoors is a wonderful way to spend quality time with your children. If you're planning a family getaway, you'll therefore be pleased to know that the province of Malaga has got a host of outdoor and adventure activities that the whole family will enjoy. Beyond immersing you in the spectacular natural beauty of the Costa del Sol, these experiences will reveal the region's best-kept secrets. Keep reading to discover ten fantastic outdoor activities in Malaga province.
Caving in Cueva del Gato (Benaoján)
If your family is always up for an adventure, caving is the ideal outdoor pursuit. Although there are plenty of places in the Costa del Sol where you can explore the underground world, the majority are not suited to people without specific caving knowledge and experience. There are, however, a number of caves that can be visited with a guide. Just imagine gazing at an underground river, entering into the belly of a mountain through Boca del Gato (literally meaning 'cat's mouth') and illuminating impressive caves with your headlight. Marvel at the geological formations at Hundidero-Gato, swim in underwater lakes and discover La Giraldilla, La Galería del Caballo, La Gran Pared and many other incredible feats of nature.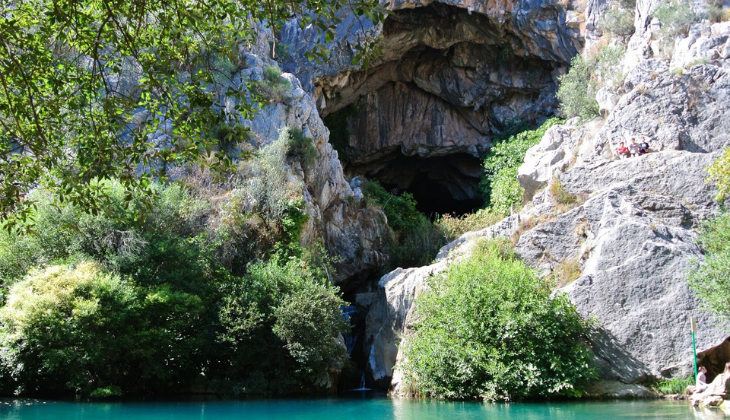 Hiking and cycling along La Gran Senda de Malaga
Towns, villages, hiking and cycling routes in the Costa del Sol have all got one thing in common: they will immerse you in breath-taking landscapes that you will never forget. If you're keen to explore the impressive scenery of the province of Malaga on foot or by bike, look no further than La Gran Senda. This hiking and cycling trail crosses the entire province of Malaga, taking you through picture-postcard villages and stunning landscapes along the way, such as Sierra de las Nieves natural park and Sierra de Tejeda, Almijara y Alhama.
Birdwatching in Desembocadura del Guadalhorce
The Costa del Sol boasts a great variety of natural areas where you can feed your passion for ornithology by spotting some extraordinary birds. Desembocadura del Guadalhorce natural park comprises a series of lakes situated close to Malaga city. The area is predominantly inhabited by wetland birds, with the community growing during the migration season, thanks to the area's strategic seaside location straddling two continents. Given that Desembocadura del Guadalhorce is the estuary of one of the biggest rivers in the province, it is also a great area for spotting seabirds. The white-headed duck, an endangered species, is one of the many species (over 240) that can be seen here throughout the year.
Kayaking and paddle surfing at El Cañuelo beach (Nerja)
El Cañuelo is one of the most off-the-beaten-track, and beautiful, beaches in Nerja. The beach is situated in the midst of Maro-Cerro Gordo natural park, a breath-taking seascape that is defined by its sheer cliffs. It is therefore relatively difficult to access on foot; a much better way to get there is to kayak or paddle surf. Far from the crowds, the beach boasts crystal clear waters. This, together with the stunning rocks and cliffs, make it the perfect place to go snorkelling and diving.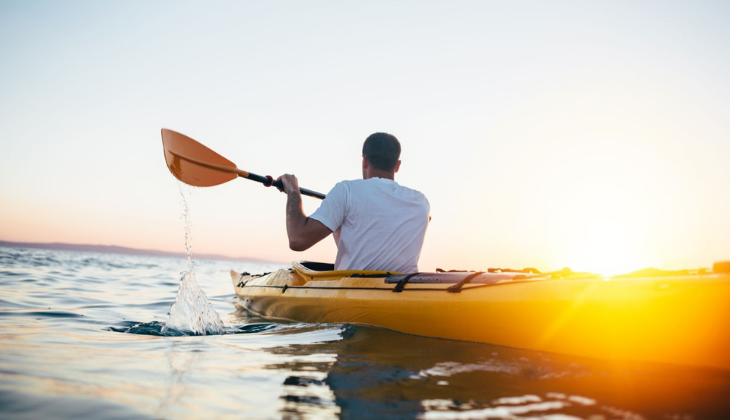 Fly4real skydiving simulator
Located in Campillos, Fly4Real is Spain's very first outdoor skydiving simulator, offering daredevils the opportunity to feel the thrill and excitement of free falling through the air without having to jump out of an airplane. You will be guided and supported throughout the experience by professional skydiving instructors. Fly4Real offers single flights as well as packages for groups of friends, families or businesses.
On safari at Eco reserva de Ojén
Eco Reserva de Ojén is a natural wildlife reserve located just 10 minutes from Marbella. Neither a zoo nor a classic safari park, Eco Reserva de Ojén focuses on conservation and environmental education. It is a great place to take the kids for a day out in the midst of nature. During your time here, you will see deer, mouflon, Iberian ibexes and more.
Aventuras urbanas
Will you find the treasure? The iconic sights of Malaga become the backdrop for a fun treasure hunt organised by Málaga Aventuras Urbanas. You will be given a number of chin-rubbing clues, which you will have to solve to find the hidden treasure. Throughout the game, you will have time to enjoy the city, wander around the shops and sit at cafés, take photos and enjoy an ice cream. A treasure hunt at a leisurely pace!
4x4 tour through Serranía de Ronda and Sierra de las Nieves
The valley of the river Genal is a little slice of botanic and ethnographic paradise located in the midst of Serranía de Ronda. This 4x4 tour will take you through woodland populated with centenarian chestnut trees and Portuguese oaks and to crystalline icy rivers. An experience you'll never forget.
Adrenaline on the Comares zipline
If you love to get your adrenaline pumping, you're going to love Comares zipline. Coming it at 436m long, it is the longest zipline in Spain, whizzing you over 115m in the air through one of the most stunning natural areas in the region.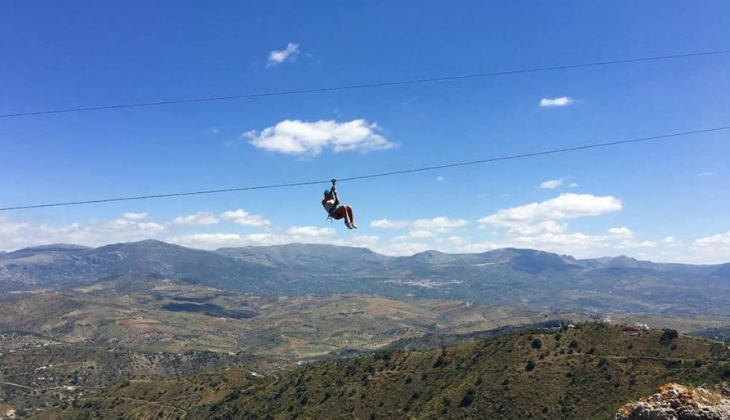 Hot air balloon rides
A hot air balloon ride promises to be one of the most exciting experiences of your life. The thrill of floating through the air stands in stark contrast with the silence that you will experience in the skies. Breathe in incredible views over the Ronda landscape, with the Serranía nearby and Sierra Nevada to the east and Grazalema to the west. Marvel at the beauty of this romantic town's tajo, the bridges crossing it, as well as the bull ring and the historic centre. At the end of the experience, you will sit down to a traditional breakfast and be awarded a special flight certificate.
The province of Malaga offers families a whole host of outdoor activities. The wild and authentic side of the Costa del Sol is just waiting to be explored with all sorts of experiences that will get you out in the spectacular great outdoors. The Costa del Sol: the perfect destination for a family getaway.