With 16 golf courses spread across its beautiful landscapes, Marbella is home to the highest concentration of golf courses in all of Spain. If you're a fan of the sport, come visit! The near-perfect climate in Marbella makes golfing accessible all year long, and if you bring any non-golfers in your life, they'll still find plenty to do. (The area is packed with tourist attractions for all to enjoy.)

In Marbella, golf lovers will find a sea of luxurious golf clubs, some of which are even connected to luxury hotels, wellness centers, spas and other sporting facilities, like tennis courts or paths for horseback riding. On top of that, every golf course in Marbella offers spectacular views of the Mediterranean Sea.


With such a wide range of clubs and golf courses, the hardest part is choosing where to go! Read below to find out more about some of our favourite golf courses in Marbella: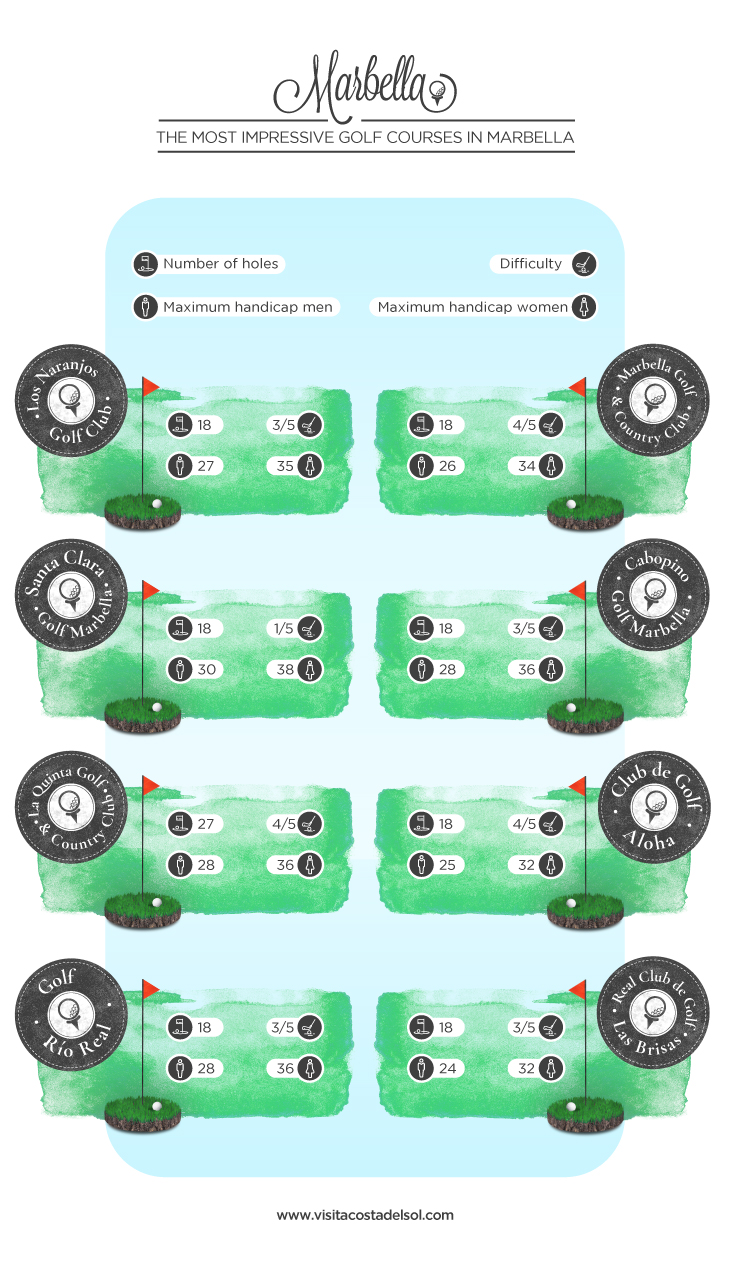 Costa del Sol is home to a range of beautiful courses both in and outside of Marbella, like Torremolinos, Fuengirola, Estepona and Benalmádena. Click here to find out more about all the golf courses the Costa del Golf has to offer!