For many people, sports are a way of life! And they can't enjoy a vacation without a little bit of friendly competition—a.k.a., a good sports game. Lucky for them, Costa del Sol is filled with opportunities for active play and sports of all kinds.
Earlier this year, Malaga was named the "European Capital of Sports" at an annual ceremony that was organized by ACES Europe and took place at the European Parliament, in Brussels. Throughout the year, Malaga plans to live up to this title by hosting a number of international sporting events.
Sports in Costa del Sol: Paradise for active travellers
There are so many sports and outdoor activities that you can participate in when you visit Costa del Sol, from water sports and golf to adventurous activities, hiking, biking and more.
Nature routes, sports and adventure in Malaga
What do you like better, the mountains or the beach? In Malaga, it doesn't matter—it has both. Put on your hiking boots and get a little dirty as you explore Malaga by hiking right through its most beautiful spots: like Torcal de Antequera, "Mountains of Málaga" Natural Park or Calamorro Mountain.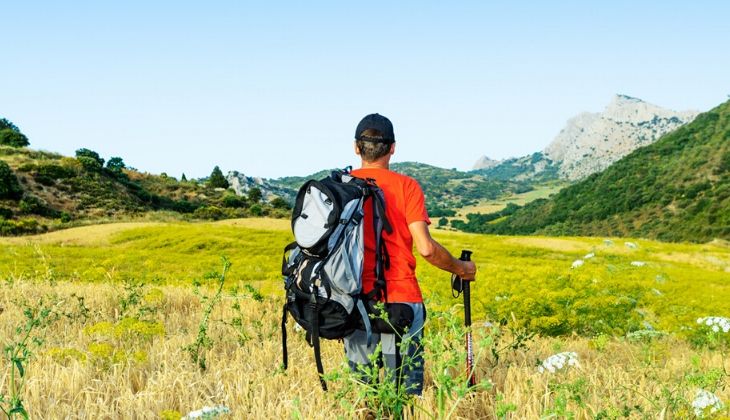 If you love cycling, you'll love biking through the numerous landscapes of Costa del Sol! (Some favourites are the route in and around Ronda or the bike descent route in Algatocín, the latter of which is for experienced cyclists only.) Both in and around Malaga, bike tour companies and bike rental shops abound, so you definitely don't have to worry about bringing a bicycle with you.
Did you know horseback riding is also a popular activity for tourists in Costa del Sol? Purebred Spanish horses are somewhat of a tradition here, and many equestrian centres can make sure you ride one. These centres offer everything from horseback riding lessons and horse shows to guided excursions, solo horseback riding adventures and more.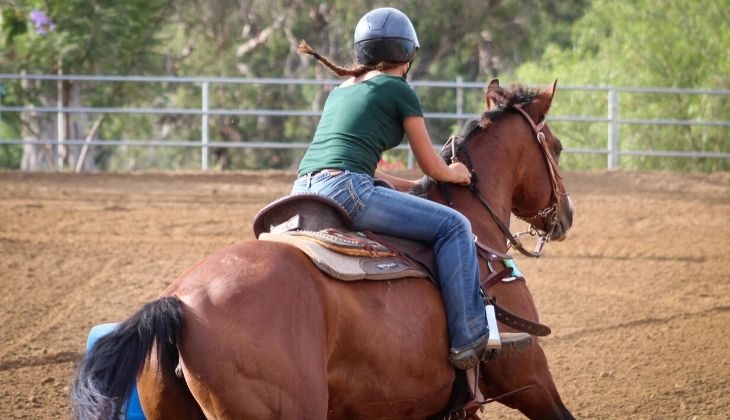 If you're looking for an extreme sport, Costa del Sol has that, too. Paragliding, canyoning, climbing and abseiling are just some of the many ways to get your adrenaline pumping by land, sea or air in Malaga.
Water sports in Costa del Sol
If you love being out on the water, Costa del Sol is for you! Thanks to its mild climate all year long, the weather is always great for a day at sea. While you're there, do water skiing, paddle boarding, windsurfing, flyboarding, diving and more.
If you're into diving, scuba diving is best on the coast of Nerja. If you're with someone who isn't a diver and still want to go to Nerja, fear not—your partner(s) can kayak, snorkel or take in the area's beautiful cliffs while you explore the world underwater. Diving is also popular in towns like Benalmádena, Marbella and Estepona.
If kitesurfing is more your thing, don't miss opportunities to do so at beaches like Guadalmar (Málaga), Río Real (Marbella) and Guadalmansa (Estepona), where you can kitesurf all year long.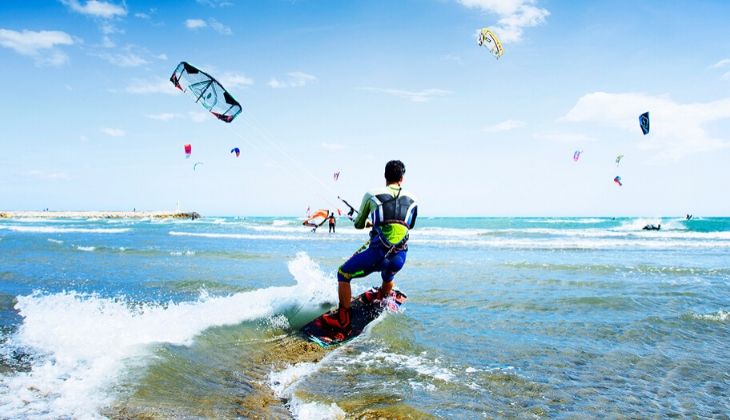 Interestingly enough, in Malaga, you can enjoy being on the water without actually being on the Mediterranean Sea. Try out different aquatic experiences and adventures when you visit one of two reservoirs, La Concepción or Conde de Guadalhorce, where visitors can practice paddle boarding and canoeing.
NOTE: If you're new to watersports, don't jump right in! Start with a lesson or two. Malaga is packed with aquatic adventure companies that have programs for all skill levels.
Golf in Costa del Sol
It should come as no surprise that golf is the most popular sport in Costa del Sol. The area has 70+ golf courses in Marbella, Estepona, Mijas, Benahavís, Axarquía, Antequera and beyond, both on the coast and in the interior of the province, where players will find unique natural surroundings. One of the most famous golf courses on the Costa del Golf is Valderrama, which has been voted repeatedly as the best golf course in Europe.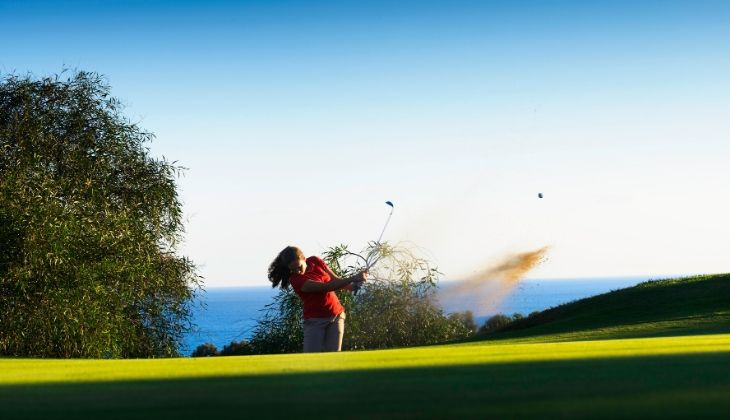 The Costa del Golf regularly hosts a series of renowned international tournaments, like the Ryder Cup, Volvo Masters, AmEx World Championships, Volvo Match Play World Cup, World Cup, Spanish Open and the Andalusia Masters. Malaga's golf courses and clubs have amenities for players of all skill levels, but for those who are completely new to the sport, lessons are available, too.
There are many sports activities for you to participate in on your next trip to beautiful Costa del Sol. Pick any of the above, and you're sure to fall in love with Malaga's movie-like outdoor settings! If you're looking for more ways to enjoy active tourism in Costa del Sol, click here.