Have you ever thought about improving your Spanish through a language exchange in Malaga? Well, Costa del Sol is the best place for it. Its year round incredible climate and diverse environments with warm locals makes Malaga's capital (and other Costa del Sol cities) the perfect place for linguistic immersion. Keep reading to discover the best places in the province to practise with native speakers and people from different places.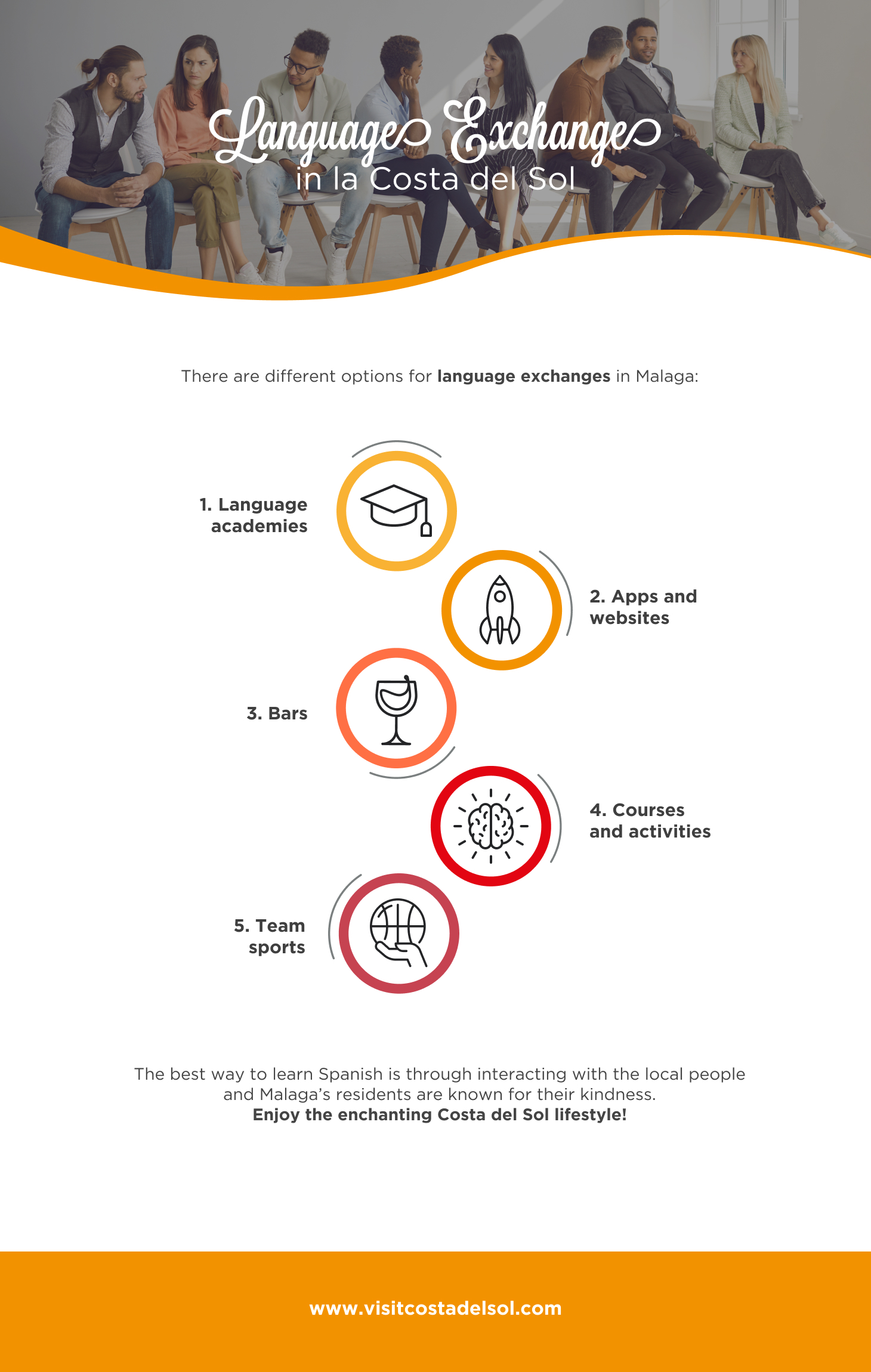 Language Exchange in the Capital
An excellent way to begin language exchange in central Malaga is to start learning the language in one of the city's many language academies. There are both classical academies that focus on simple language instruction and other, more creative ones that break boundaries, providing immersive experiences where fun and food are guaranteed. However, beyond typical language learning in an academy, we recommend experiencing language exchanges in Málaga in a more informal and casual manner. Sharing, feeling, and meeting new people in daily environments, like hanging out at a bar or spending an afternoon with friends, is the best way to improve. Discover the best places to make this a reality.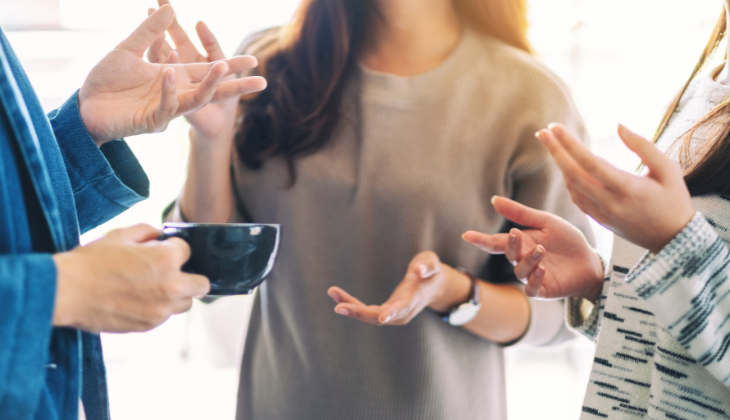 Formal Language Exchange Classes
If you go for the first option, you'll have dozens of formal language academies in which you can learn and perfect your Spanish. In addition to studying the language in a more orthodox manner (grammatically speaking), you'll have the chance to talk to Spanish-speaking professors and students to practise. Here are some academies:
Interacting with Native Spanish Speakers in Bars
Language exchange with foreigners/native speakers is frequently held in bars. Malaga's language exchange bars are known for their multicultural and inclusive atmosphere and are primarily located in the centre, close to the beach in the seaside neighbourhood of Pedrejalejo, which makes them even more attractive.
Some of the most-visited language exchange bars are Las Camborias, La Manquita or the classic pub La Tribu. All of them have language exchange hours throughout the week where you can speak both Spanish and other languages. Our tip? Prepare to enjoy these exchanges for what they are: an opportunity to meet people and expand your worldview without pressure. Enjoy!