The golf ball is one of the most basic and necessary elements to enjoy this wonderful sport. Being such a must-have, it is often the case that players are driven by aspects such as price and appearance rather than technical criteria. They should fit all the golf clubs in your bag and all the shots you can make. In short, there are many types of golf balls to choose from to play on the courses and that, if you don't have a specific goal or idea, can be a real headache. That's why, this time and to help you consolidate your game, we're going to tell you what type of golf ball to choose based on your level of play.
Before we begin, we would like to give you a couple of tips that are important for you to consider in relation to this element of golf. First, we recommend that you try different models (that meet the features that we are going to tell you about according to your level) to be able to evaluate your own results and, thus, to know which one is the best for you. In addition, there are even fittings or virtual testers made by Titleist that can help you in this personal choice. Our second and last piece of advice would be that, when evaluating the behaviour of your ball, you should take into account, on the one hand, your control over the trajectory of the ball and, on the other hand, the distance you reach with your shots
That said, let's discuss the characteristics that golf balls should have depending on the level of each player. It's time to give them the importance they deserve, so... don't miss it!
If you are one of these, you should know that it is normal to start playing with a larger number of balls. Also, that the main objective is usually to get as much distance as possible. For this reason, we recommend above all balls that are hard, i.e., which have at least two layers. Another essential feature would be that the more dimples it has, the better, as in this way we would be helping the air to penetrate the ball and therefore to achieve the greater distance mentioned above. These would be the most valuable tips when choosing the best ball for you, but it would also be interesting to mention that the colour can also be of great help. If we choose them to be a colour other than white (yellow, pink, etc.), and considering that we are beginners, we will be able to locate them more quickly during the field games.
Some brands that meet these requirements include Links Choice or Callaway Supersoft, which come in 12-packs, are affordable and available in a variety of eye-catching colours. Both brands are among the best valued in the market in 2021.
If you've already gained some control and start to be a more regular player, then these are the features you should keep in mind. At this level, players are generally aiming to begin to gain more control of the ball and, on the other hand, like beginners, to gain distance. In this case and unlike the previous level, we will recommend that it does not have so many dimples, so that you can master it more easily and be much more accurate in the shots. Also, and not least in order to meet both objectives, it is better if they are made of more flexible materials, i.e. not so hard.
In this case we find brands such as Titleist or Srixon AD333, which meet each and every one of the aforementioned characteristics and objectives, as well as being sold in packs of 12 units.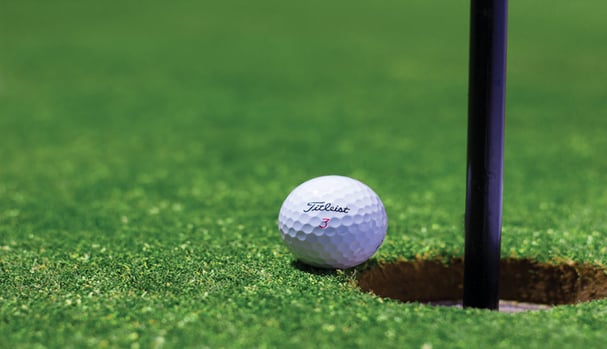 If you're already one of those players that are easy to envy, read on to find out what aspects to consider when finding the best golf ball. When reaching the highest level, there is usually a tendency to want to perfect as much as possible the ball effects, in addition to the constant desire to reach the greatest distance. In this case, we are going to suggest above all that you opt for balls that are rather soft (not hard), with a good feel to improve the experience on the green. It will be a good option to invest a little more money on a higher quality ball, as they normally match the features for senior or high-level players.
Finally, we would like to mention Bridgestone's E5 High Flight two-piece model, with which you will achieve a much faster flight thanks to its Urethane tyre (soft material) and a greater precision.
We hope we have been of help in your choice of golf balls, and that you will also put into practice the tips mentioned above in order to feel as comfortable as possible when hitting the ball. And remember that, whatever your level, you can put it all into practice on the more than 70 golf courses offered by the Costa del Golf, located in the unbeatable destination of the Costa del Sol Malaga. In addition, and if you are slowly becoming familiar with the sport, it is highly recommended to take some lessons with professionals in our golf academies.