Dubbed "Costa del Golf" because it has the highest concentration of golf courses in all of continental Europe, Costa del Sol has become a top international destination for golf lovers everywhere. Adding to its allure, it has an average annual temperature of 20℃, it's easy to get to from pretty much anywhere in Europe and there is so much to do off the golf course there, too. Plan your golf holidays in Costa del Sol and you'll be rewarded with a well-rounded, beautiful destination—and so much to do to while you're there—that simply doesn't disappoint.
Fun by the sea: beaches, boating and more
In a coastal destination like this, nothing beats getting out on the water! Before or after your golf game, relax on one of the area's many beaches, rent a boat and see stunning Malaga from the sea or wander along its beach promenades and check out its many shops, restaurants and lively beach bars.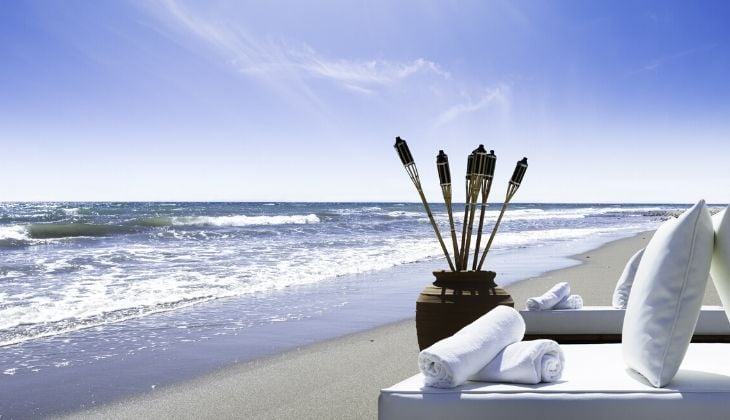 Culture and tradition
With so many municipalities within driving distance from one another, Costa del Sol gives visitors many opportunities to "get out of town" and spend an afternoon delving into the area's interesting culture and history. If you want to explore the interior of the province, don't miss charming cities like Ronda and Antequera, which possess more than 80% of Costa del Sol's cultural wealth. Whether you visit those towns or others, look for traces of the province's Arab and Roman past in its streets, buildings and historical sites. (The area is known for them!) Love museums? Malaga capital has plenty to visit, including the Picasso Museum, Carmen Thyssen Malaga Museum, Museum of Malaga and Centre Pompidou Malaga, to name just some of them.
Gastronomy and nightlife
There's never a bad time or reason to eat or drink in Costa del Sol. The restaurant scene is to die for! There are slews of Michelin-starred restaurants, traditional eateries, seaside beach bars and bars with good ambience. The cuisine here is varied, too. In Costa del Golf, you'll be able to enjoy the best international cuisine, as well as favourite local dishes like gazpacho, ajoblanco, porra antequerana, fried fish and espetos.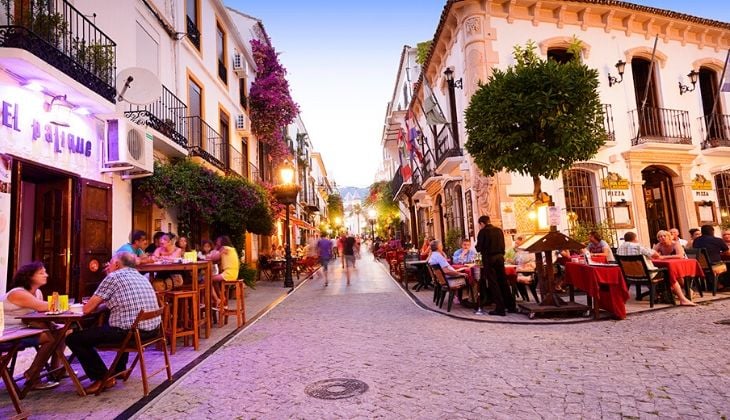 Wash that food down with Costa del Sol's tasty, local wines—there are red, white, rosé, sweet and semi-sweet wines made right in the province. If you really love wine, visit a winery! There are plenty in the area. Then, after the sun goes down, head to promenades, marinas, beach clubs, nightclubs, bars and Old Town pubs all over Costa del Sol to drink and dance the night away. No matter what kind of food, drink and party scene you're looking for, Malaga will delight.

Unique purchases
Add some shopping to your itinerary! Puerto Banús, in Marbella, is the epicentre of luxury shopping in Costa del Sol. Outside of that, there are plenty of shopping centres, Old Town and bohemian markets, boutique shops and more in almost every municipality.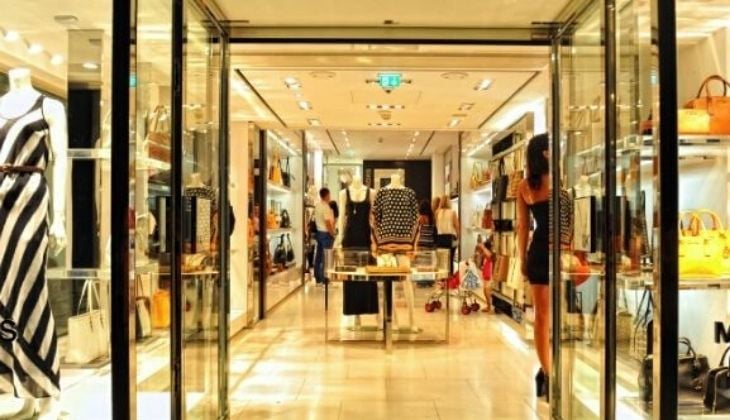 Tailor-made accommodation
In Costa del Golf, many golf courses are attached to prestigious hotels and resorts that golfers can call their home away from home. Most of these luxury properties have onsite gyms, boutiques, wellness spas and more, making it a hotel that caters to the avid golfer. If you don't want to stay in a hotel, rent a vacation apartment, get special tourist housing or stay in an aparthotel. On top of that, many golf courses have nearby homes that are ideal for long-term housing, as well as accommodations with incredible mountain and sea views.
Costa del Golf is a truly unique destination with outstanding golf amenities! But when you go, there's so much more to see, do, eat and drink there, too. Ready for an exciting golf trip like you've never had before? Stunning Costa del Sol awaits.