The All Saints Day long weekend is a perfect opportunity to plan a little getaway and discover some new places. Malaga is the perfect destination for an Autumn break, where you will always discover new things to do.
Art in the Thyssen and Picasso Museums
In Malaga from October through until March, the Carmen Thyssen Museum is presenting the "La furia del color" collection (The fury of colour). This exhibition pays homage to Francisco Iturrino, one of the main artists from their permanent collection, who was known for his vibrant and expressive use of colour, in line with the painting of the Fauvists.
The Picasso Museum, Malaga presents the collection "The South of Picasso. Andalusian references" covering the history of Spanish art showing pieces by Picasso alongside other works by great painters such as Zurbarán, Velázquez, Murillo and Goya, amongst others. An ambitious show which takes you on a journey from Iberian art to classical antiquity, ending up in the modernist era of his contemporaries.
32nd Malaga International Jazz Festival
Every autumn Malaga becomes the Capital of Jazz. The Cervantes Theatre celebrates its International Jazz Festival, a series of performances during which fans of this genre may enjoy listening to top international artists.
The festival's programme this year is packed full. So, on stage at the Cervantes you will find Gogo Penguin, Madeleine Peyroux, Michel Legrand and Billy Cobham Band.
Typical Cuisine
If the day becomes a bit chilly, there is nothing better to warm you up than a good 'mountain meal' (plato de los montes). Egg, chorizo, potatoes, pork, peppers and migas (cooked breadcrumbs) await you on a plate. Do you think you can manage a whole one?
In Ojén, Pujerra, Genalguacil and other villages in the area, All Saints Say is celebrated with a traditional "tostón" (chestnut roasting). On this day, local residents head into the countryside to collect chestnuts which they will later roast in the main square of the village and eat accompanied with a good aguardiente (firewater), some good bacon and other traditional dishes.
Night of Halloween in Malaga
Every year more and more people join in this festivity and there are increasingly more activities to do over the period. Theatrical visits, like the one at the Concepción Botanical Gardens, will leave you rooted to the spot and a fun competition in the English Cemetery where you have to solve mysteries and riddles hidden amongst the graves, are some of the fun options that you can choose alongside some others such as the "Tunnel of Terror" in Rincón de la Victoria and the "Night of Terror" in Churriana. You are in for a fright!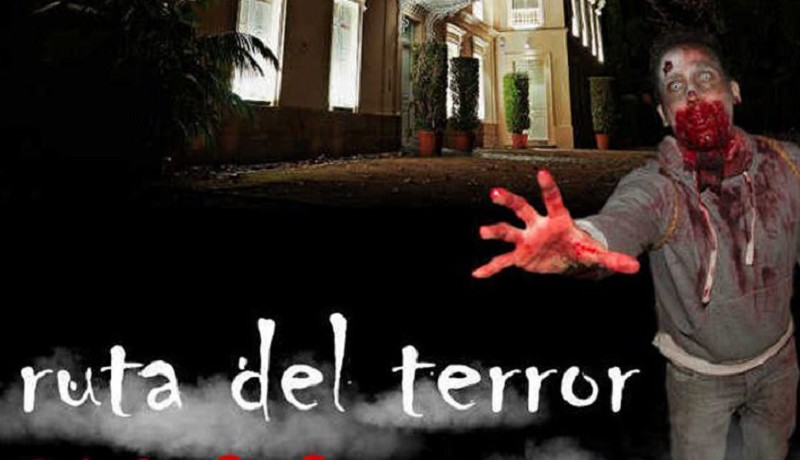 Children and imagination
This year one of the most attractive sensations for children and grown ups has arrived in Malaga. The Museum of the Imagination. This museum is found in the Soho area and opened its doors in April. A place where magic, illusion and imagination soar. A place where you can come in and feel like a small child with you mind ready and open to a world of illusion.
Do you know of any other exciting plans? What do you have planned for the November long weekend?