Between Campo de Gibraltar and Serranía de Ronda sits Casares, a town preserving the great historic and artistic legacies of the various civilisations that have populated it throughout its long history. With a peaceful setting, lovely coastline and three world-class golf courses, the municipality is a dream destination for lovers of golf.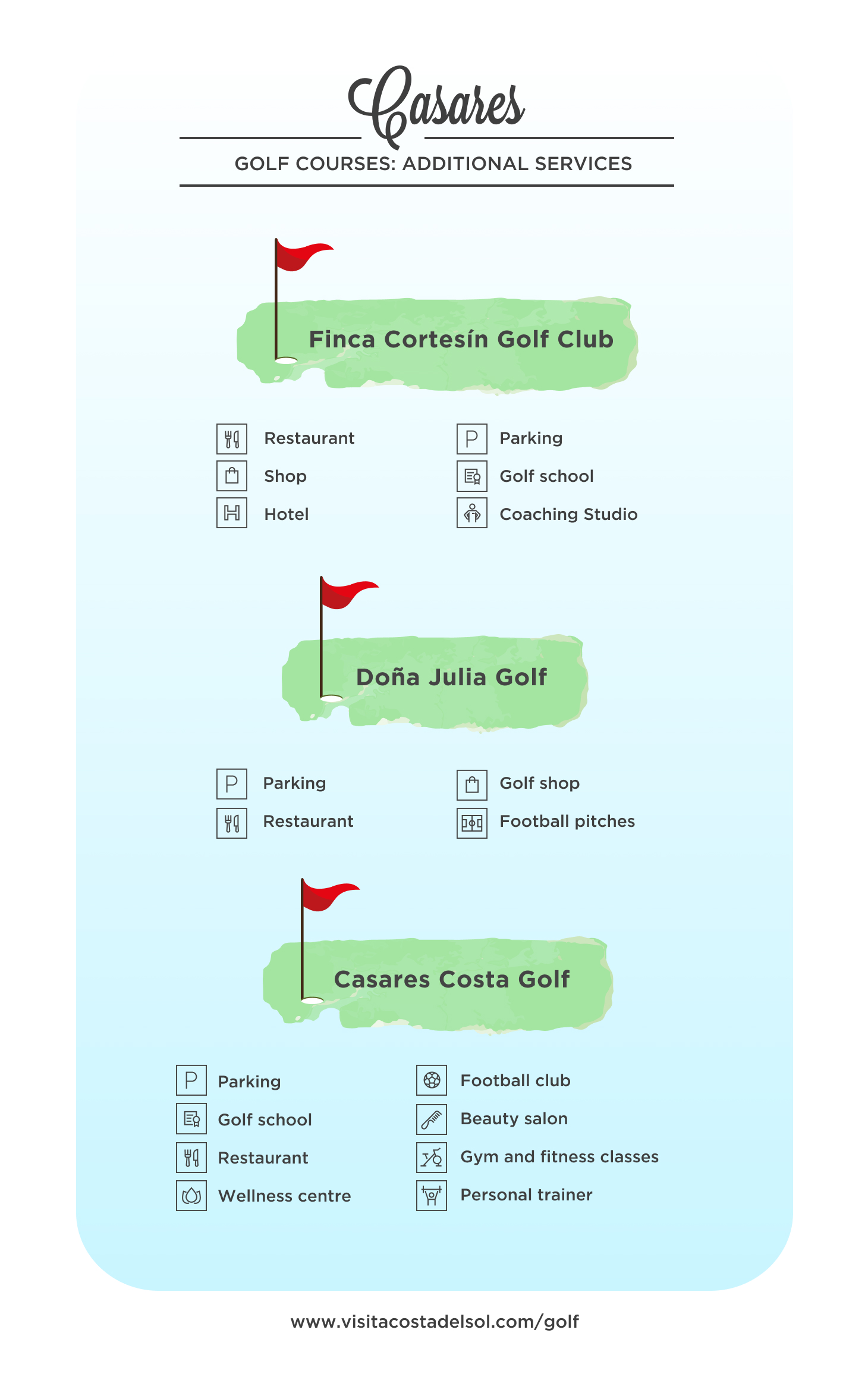 Casares golf: modern courses with all the services you want and need
Casares Costa Golf
Opened in 2007, Casares Costa Gold was designed by Juan Carlos Martínez. This 9-hole par-34 course offers players a varied and attractive route through the gently rolling hills of a valley dotted with vines, avocado trees, orange trees and other plants typically found in the Mediterranean woodland.
This fun course boasts two lakes and one par-5, five par-4 and three par-3 holes. Highlights include the par-3 whose green, surrounded by palm trees, is an island inside a bunker and the par-5 which has a lake and whose green can be reached in just 2 strokes, though it isn't easy. The club also boasts a restaurant, gym, fitness activities, personal trainer, wellness centre and even a beauty salon, to meet the needs and whims of all the family.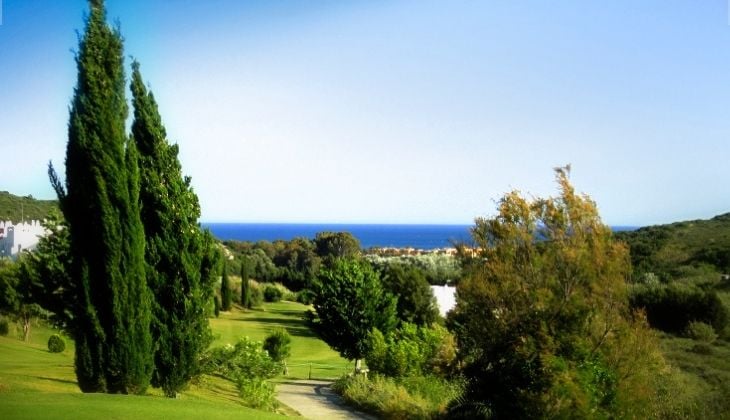 Source: Casares Costa Golf
Doña Julia Golf
Designed by Antonio García Garrido and opened in 2005, Casares Doña Julia Golf course nestles perfectly into the impressive natural landscape, which on clear days affords players stunning views over the Mediterranean sea and the North-African coast. A defining feature of this par-71 5,976m course is its extensive greens. On average 700m2, together they expand over 1,300m2. In addition to the golf course, the club has a comfortable club house with a restaurant, shop and two football pitches.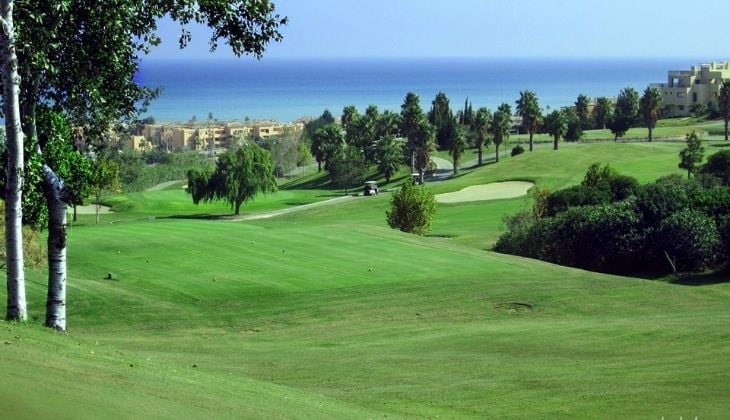 Source: Doña Julia Golf
Finca Cortesín Golf Club
Part of the hotel of the same name, Finca Cortesín Golf Club opened in 2006. Designed by Cabell B. Robinson, it is characterised by its size (over 72 hectares). An added draw is the Jack Nicklaus Academy. No two holes are similar in the course, which offers players a fun game. Finca Cortesín has hosted the Match Play world championship three times. Its driving range has four greens, strategically located to practise different types of strokes at different distances. It also has a Coaching Studio equipped with the latest technologies. To relax between games, the Club House offers a lovely bar and restaurant, members-only lounge and golf shop.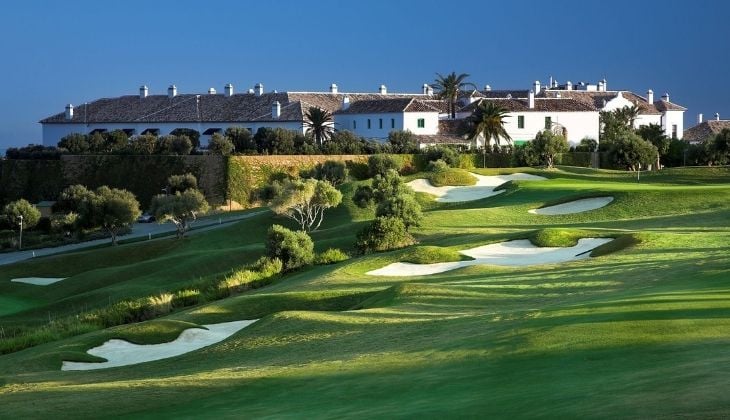 Source: Finca Cortesín
With three of the best golf courses on the Costa del Sol and a world-class selection of hotels, Casares, in the heart of the Costa del Golf, has recently become one of the favourite destinations for golf lovers in Europe. Discover everything the Costa del Golf has to offer golfers and enjoy practising your favourite sport 365 days a year.