Andalusia hosts a diverse range of events that both locals and visitors can enjoy. Specifically, there are all sorts of car events. Brands often choose the Costa del Sol as the destination for their events. There are countless reasons for this, ranging from the good weather and the beautiful scenery to the excellent hotels, easy connections and attractive roads. And then there's the cuisine, culture, music, heritage and everything else you can get up to.
Want to find out about the upcoming car events in Andalusia? Keep reading.
Car events you won't want to miss in Andalusia
Concentración automovilística en Málaga

. On the first Saturday of every month,

Montes de Málaga

is filled with the sound of roaring engines as vehicle lovers of all kinds - classic cars, motorbikes, racing cars - come together. The next event is on the 7 January 2023.

RetroMálaga 2023

. For the 10th consecutive year, Palacio de Ferias y Congresos de Málaga (FYCMA) is hosting RetroMálaga, a fair for classic, vintage and collectors cars.

Start planning your getaway to the Costa del Sol

to attend the event.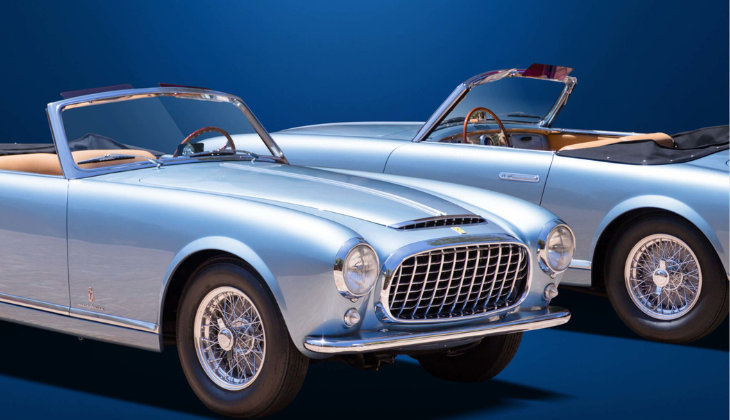 Source: RetroMálaga

Make your car event a success in the Costa del Sol
If you're planning a car event, our first and most important piece of advice is to take particular care when choosing your location. There are a number of hotels in the province of Malaga that have experience in hosting car events, in particular Hotel Don Carlos, Anantara Villa Padierna Palace, The Westin La Quinta, Finca Cortesín and Kempinski Hotel Bahía. Others, like Nobu Hotel Marbella and Alanda Marbella Hotel, have seen the eyes of the world turn to them for the launch of Renault's latest electric vehicles. Puente Romano, the Roman bridge, was also chosen for a McLaren launch.
Gran Hotel Miramar deserves a special mention as it has been chosen as an events venue by important brands. Volkswagen hosted a convention here in June. The hotel also hosted the closing lunch for participants in Rallystory Algarve Andalousie 2022, a high-range sports car rally. The historic building, complete with five restaurants, large grounds and no fewer than ten event rooms, is one of the leading MICE destinations in the province.
On the other hand, Hotel Marbella Club hosted the presentation of the Bentley Continental GT. Journalists and influencers from around the world attended the event, which featured a welcome dinner at three Michelin star chef Dani García's restaurant.
Last but by no means least there are other venues which can be transformed to host your car event. Examples include Museo Automovilístico y de la Moda in Malaga, which has been chosen by BMW and Mercedes Benz; Reservatauro in Ronda, which hosted a Porsche event; and LA Organic, also in Ronda, which held presentations for Ferrari and Lexus. Malaga and Marbella conference centres have also held important presentations for KIA and Audi.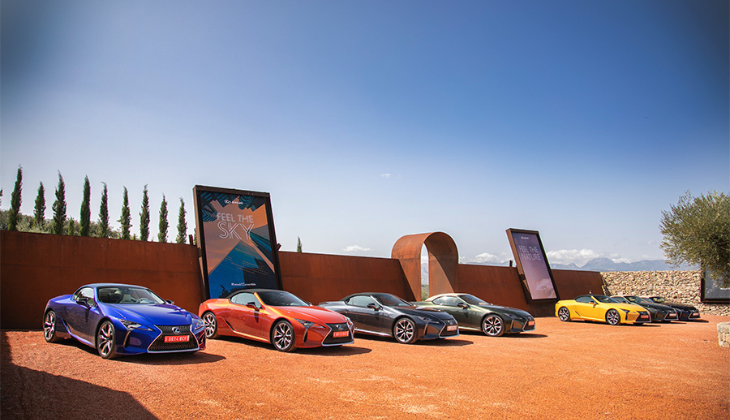 Source: LA Organic
A final piece of advice? Know your audience, focus on the details, invest in safety and security, and implement a marketing strategy. We'd also recommend complementing your event with experiences like culture, gastronomy and the spectacular local scenery. Contract the help of DMCs and service companies to make your life easier.
If you follow our suggestions, your car event in Andalusia is sure to be an unforgettable one. Check out our blog for more inspiration on how to make your car event in the Costa del Sol a resounding success.