Are you planning a getaway to play lots of golf? If you adore the sport and are thinking about dedicating a couple of days to it, Antequera Golf is the place you've been looking for. Nature, culture and relaxation fuse here to create a truly unique experience.
Located just half an hour from Malaga city, Antequera Golf is an oasis where you can relax with your friends and family. Here you can breathe in the beautiful Antequera countryside as well as enjoy the incredible golf course, the hotels, the luxury, the nature and the myriad of different ways to spend your free time. Keep reading to start dreaming about your next golf holiday in the Costa del Sol.
Sport with impressive views
If you want to dedicate your next holiday to playing golf, why not do so in a spectacular setting? The wonders of the Costa del Sol are epitomised at Antequera Golf, the perfect place for a getaway with its magnificent course affording exceptional views that won't fail to take your breath away.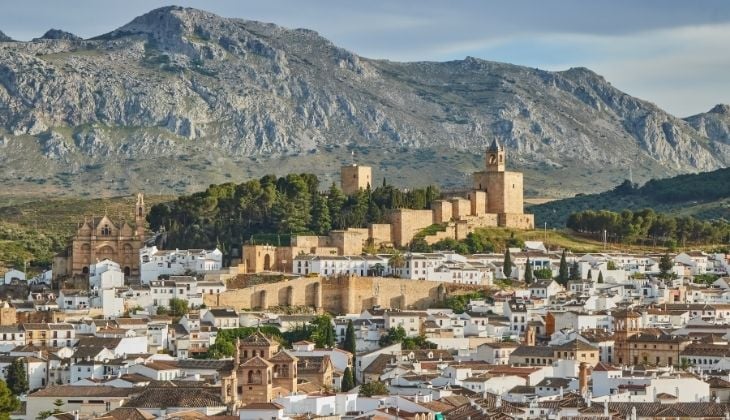 A unique benefit of a golf holiday in Antequera is its proximity to El Torcal, a 20km2 area defined by its karstic landscape. From Sierra Pelada to Cortizo del Navazo Verde, the area is absolutely worth visiting when you're taking a break from the greens. An opportunity to be at one with nature and bring another dimension to your getaway.
The two trails through this beauty spot will leave you marvelling at the impressive effects water has when it erodes rock. And to top it all off, to the north of Antequera Golf there are over 100 demanding slopes where you can practise your aim with views over the Antequera countryside which is defined by the river Guadalhorce and little lakes and rolling hills.
Hiking in Desfiladero de los Gaitanes
Hiking is a wonderful way to make your golf getaway even better. In addition to the beautiful views over Antequera Golf course, the Costa del Sol is known as a destination with extraordinary landscapes, such as Desfiladero de los Gaitanes and Caminito del Rey (which you need to book in advance).
Extending over three different municipalities, this spectacle of nature offers several kilometres of walkways that will get your adrenaline pumping. Clinging to the sheer rock face, the pathways appear to float over the gorge. We hope you don't have vertigo! It is known as Caminito del Rey (Path of the King) as it was opened by King Alfonso XIII in 1921.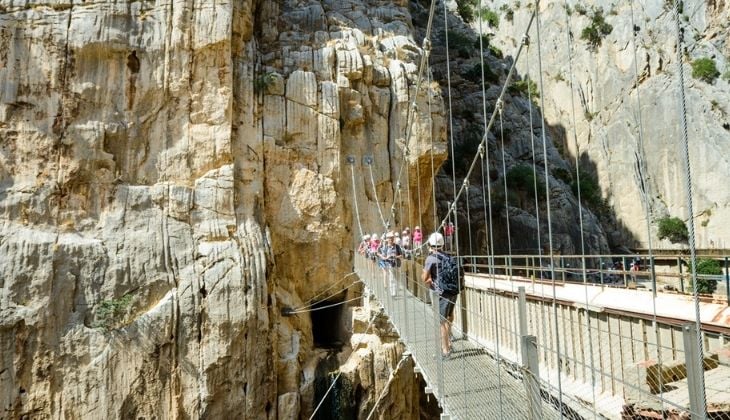 Safety comes first at Caminito del Rey and the activity is suitable for families and groups. Are you brave enough to walk 2.9km along the gorge with the river over 100m below? This extraordinary scenery and unforgettable activity is one of the most wonderful additions to your golf holiday.
Comfortable, world-class hotels
A golf holiday is synonymous with comfort. With wellness. With luxury. With world-class hotels that have everything you need. The province of Malaga has got all this and more. In the Antequera area, the Costa del Sol offers a desirable selection of high quality accommodation options so you can really unwind and enjoy the sport at Antequera golf course.
The Antequera Golf resort has three hotels boasting quality facilities and five, four and three stars. Hotel Antequera Golf is named after the resort and offers modern and comfortable spaces in its 180 guestrooms that have everything you could possibly want or need. The hotel is the most spacious in Antequera.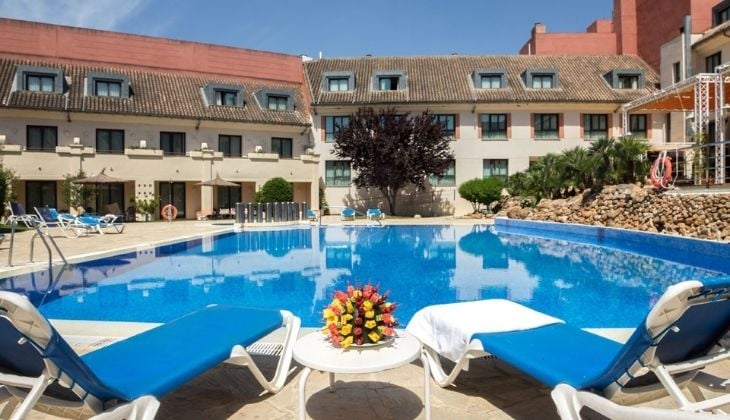 Source: Hotel Golf Antequera
History everywhere
If you love hotels with a story, Hotel Convento La Magdalena is for you. Over four centuries old and with 21 guestrooms, this charming hotel breathes the past and is the perfect choice if you love being transported back in time.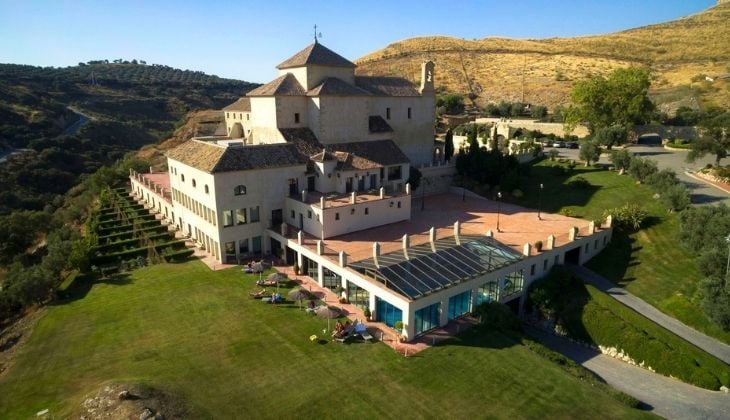 Source: Hotel Convento La Magdalena
And if you love being in the thick of it all, you can always stay in the heart of Antequera at Hotel Coso Viejo. Here you'll be just steps from all the wonders and charms of the historic centre, where you can breathe culture, have a lot of fun and enjoy the culinary delights served by the bars and restaurants.
Quality regional cuisine
You simply have to try the quality local food during your getaway. Antequera Golf has its very own restaurant with an intriguing menu of regional dishes made by the famous chef David Muñoz. Rice dishes, meat, fish and desserts are on offer here, as well as a special golf menu. Play and then regain your strengths in the outdoor spaces or comfortable indoor dining room.
If you're dreaming of spending a couple of days playing golf, breathing in nature and soaking up culture, Antequera Golf is the resort you're looking for. With an excellent price and incredible quality, the 35 hectare grounds with 18-hole course is the perfect place to practise your skills and enjoy beautiful views. How many more reasons do you need to come and enjoy your favourite sport in the aptly named Costa del Golf?