Age is just a number. It doesn't tell you anything important about a person. About their skills and experience. Malaga-born Ana Peláez is proof of this. At the age of just 23, she reached the upper echelons of the World Amateur Golf Rankings and, in August 2021, turned professional. Which is no surprise, given her technique, skill and grit. Ana Peláez throws herself into the game from the tee to the green. Want to find out more about this young and promising golfer from the Costa del Sol? In this post, we'll fill you in on everything you need to know.
Extensive championship experience
Ana Peláez has been devoted to golf for a number of years. Born in 1998, the youngster has accrued extensive experience by taking part in various championships as an amateur: to name but a few, the Open de España, Campeonato de España de Valencia and the Santander Tour, held in Madrid, which she won in just 66 strokes.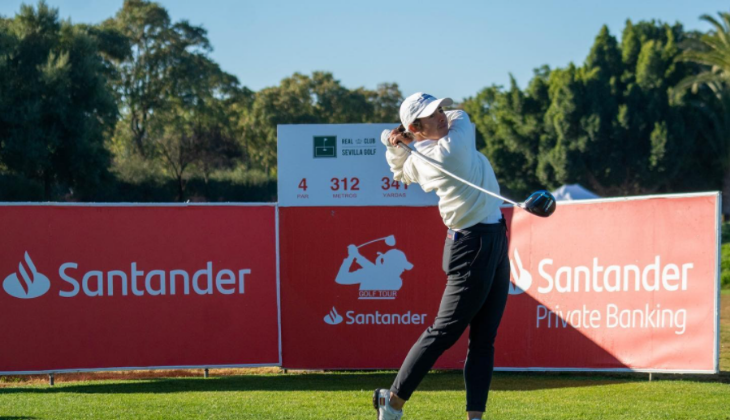 Fuente: Santander Golf Tour
Throughout these tournaments, she demonstrated her golfing prowess and mature attitude, which is worthy of a pro. Since 2012, when she played her first Campeonato de España Cadete Reale at Real Novo Sancti Pietri, a Cádiz-based course designed by Severiano Ballesteros, she has consistently proven her weight on the course.
Specifically at tournaments including the Girls' British Open Amateur Championship in 2013, Campeonato de España Sub 16 Femenino in 2014 (hosted at the magnificent La Cala Resort), Campeonato de Europa Sub-18 held in the Czech Republic in 2015 and Campeonato de Madrid in 2016, which she won.
Born in Spain, trained in the USA
Though she was born in Malaga, Ana Peláez has a close connection with the United States. Peláez trained at the University of South Carolina, where she is widely respected, and took part in countless national and international tournaments hosted in the USA.
Ana Peláez has got golf in her blood. As she proved, for instance, at the NCAA Columbus Regional in 2017, which she won with the American Kelly Grasel, and The Landfall Tradition in 2019, where she came second place out of 91.
After playing many American tournaments between 2016 and 2019, in 2020, Peláez shifted her focus back to Spain, achieving incredible results that have brought her closer and closer to the top spots.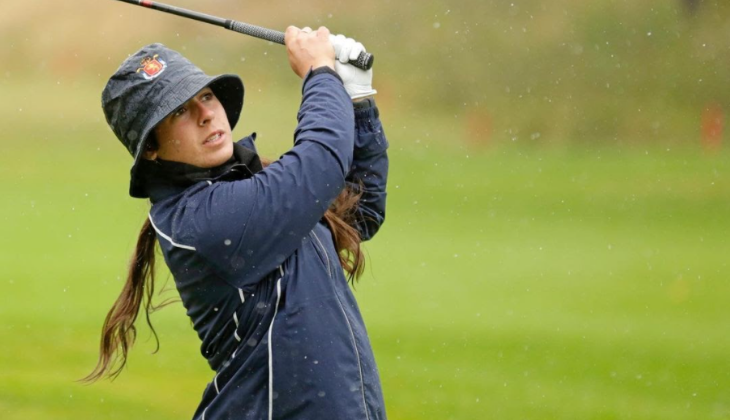 Fuente: Instagram Ana Peláez Triviño
Peláez came second in the Campeonato de España Profesional Femenino de Santander, second in the Campeonato de España Amateur "II Memorial Emma Villacieros" and won the Copa de Andalucía in January 2020. This extensive game experience has created an exceptional player who reached the number 11 spot in the World Amateur Golf Rankings.
2021, the year Peláez turned pro
In the final stages of her coming of age, Peláez played a number of prestigious tournaments, such as the Arnold Palmer Cup, where she played against the great names in international golf, the Augusta National Women's Amateur where she came 12th, and the U.S. Women's Open.
More recently, as part of her move into the professional world, Peláez took part in the Ladies European Tour, giving her all at the Aramco Team Series de La Reserva. Although she did not secure the top spot - the American Alison Lee did - Peláez made her intentions clear.
Peláez is currently working to get her LPGA card to keep competing and make her name go down in the golf history books. Her latest tournament was the Andalucía Costa del Sol Open de España, where she played against the greatest players in the world and came 16th. The malagueña player proved, at Los Naranjos Golf Club in her native land, that she is destined for great things.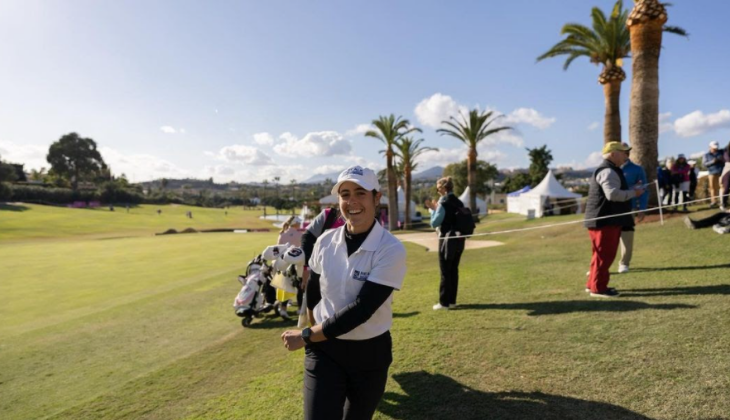 Fuente: Instagram Ana Peláez Triviño
It should come as no surprise that the Costa del Sol is the birthplace of golf legends. The province of Malaga promises the best golfing conditions in Europe and has world-class facilities where great players can discover and realise their potential.
With countless academies and over 70 courses, the province of Malaga is the perfect place for adults and children to throw themselves into the world of golf. The Costa del Golf is an ideal destination for a golfing getaway with your friends and family. Why not come and experience its wonders for yourself?