Starting to think about your next family holiday but not sure where to go? Estepona is a great choice. Sitting in the heart of the Costa del Sol, this popular seaside town is renowned for its beautiful weather, delicious cuisine and quality hotels. But that's not all. It also offers all sorts of family-friendly activities that will keep you and your kids happy for hours on end. Keep reading to discover six of the best ways to spend your time in the Costa del Sol.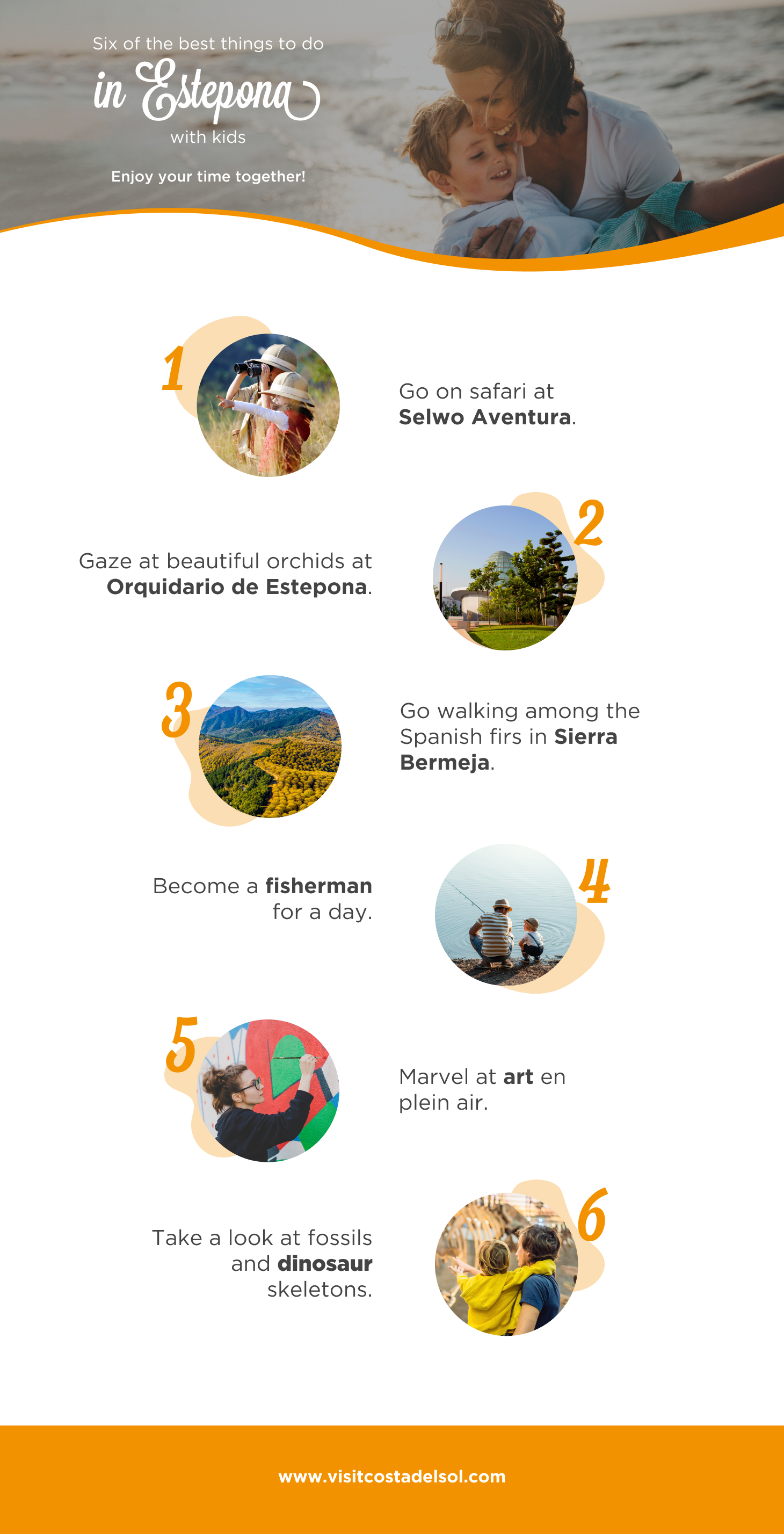 Go on safari
Selwo Aventura is an absolute must-visit for your family holiday in Estepona. The animal theme park is home to over 2,000 animals from all over the world that live in areas similar to their natural habitat. One of the highlights of the park is the Asian elephant, the only of its kind to have been born in Spain. You can explore the grounds either on foot or sitting in a truck and then enjoy other activities like the bird shows, zipline and archery. Selwo Aventura also has three restaurants where you can enjoy some tasty local cuisine and Selwo Lodge, wonderful themed accommodation.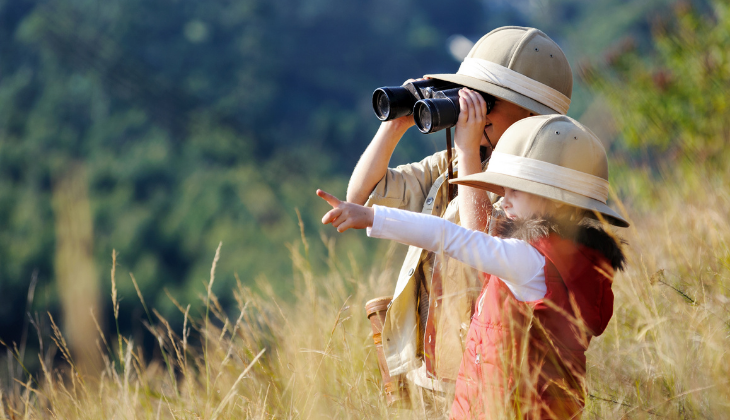 Gaze at beautiful orchids
Estepona boasts the biggest orchidarium in Europe. With a total surface area of 15,000m2, this unique space extends over two levels and is divided by a beautiful bamboo forest. Here you and your family can gaze at 1,300 different species of orchids and an impressive 5,000 other plant species. The orchidarium is a wonderful place for a day out in the midst of nature with the Mediterranean Sea in the background.
Take a walk in the woods
Paseo de los Pinsapos is a popular walk that will immerse you in the only Spanish fir trees to grow in a peridotite landscape in the world. The linear trail is suitable for all the family and is a great choice if you're keen to get out and about in the natural world. The Spanish firs constitute little pockets of biodiversity that attract countless plant and animal species, many of which are endemic to the area.
Become a fisherman for a day
If your children are interested in fishing and anything related to the sea, this Turismo Marinero experience is for them. Accompanied by experienced fishermen, you and your family will head out to sea on fishing boats where you will discover how fish are caught and learn to identify different species. Back on dry land, you will see the catch of the day be unloaded and then delivered to the fish market where it will be sold.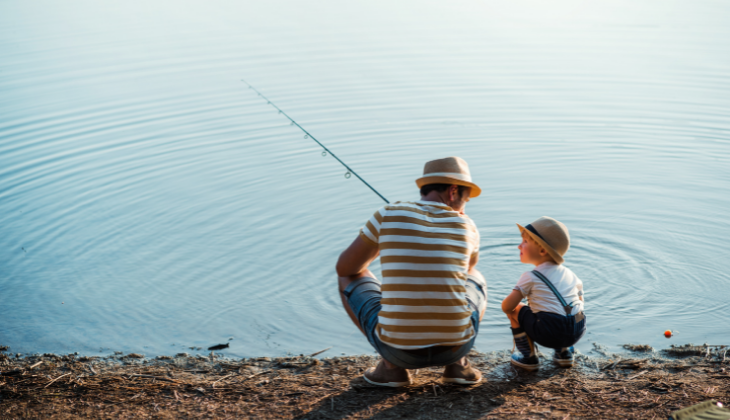 Marvel at art en plein air
The streets of Estepona have been transformed into an open-air art gallery. For the past few years, the town has hosted Concurso Internacional de Murales, an international street art competition that draws in artists from around the world. Beyond the spectacular murals that decorate the façades of buildings in different districts of the town, you can also see sculptures by artists of national and international renown as well as verses of poetry in a number of different languages. Take your kids on a tour of the different works and start getting them excited about the world of art.
Travel back to prehistoric times
If your kids love dinosaurs, make sure you take them to Museo Paleontológico de Estepona to take a look at all the fossils on display as well as a section of coral reef dating all the way back to the Late Triassic period (the only of its kind in Spain). You will also see remains that are millions of years old as well as full skeletons of Argentinian dinosaurs from the Mesozoic era.
In addition to the activities listed here, Estepona offers plenty more ways to spend your time together as a family. From beautiful beaches to water sports and all sorts of outdoor pursuits, the Costa del Sol promises an absolutely unforgettable family holiday.