Do you and your special someone prefer a trip to the beach or the mountains? Both are great for a romantic getaway—and luckily, in Costa del Sol, you can do either. Stroll through the area's beautiful landscapes and towns, and you'll feel like you're travelling back through time. Spend your days relaxing at local beach clubs, taking in the sea or seeing beautiful backdrops you might recognize from your favourite films. Then, spend your nights dining by candlelight at the province's many delicious restaurants. Treat your special someone to a trip to the five romantic Costa del Sol towns listed below, and you'll get to see it all firsthand.
Ronda: romance in its purest form
Writers, musicians, filmmakers and artists of all kinds (like Ernest Hemingway, Federico García Lorca and Orson Welles, to name a few) have publicly declared their love for Ronda. Ronda is one of the most romantic towns in Spain! It's filled with beautiful monuments and natural and architectural gems, it has great restaurants and its culture is unparalleled. See the ingenuity woven into the fabric of the town when you visit El Tajo de Ronda and "Puente Nuevo," which were built in the 18th century and offer an iconic view of the whole of Ronda. Just walking through Ronda feels like a recipe for romance.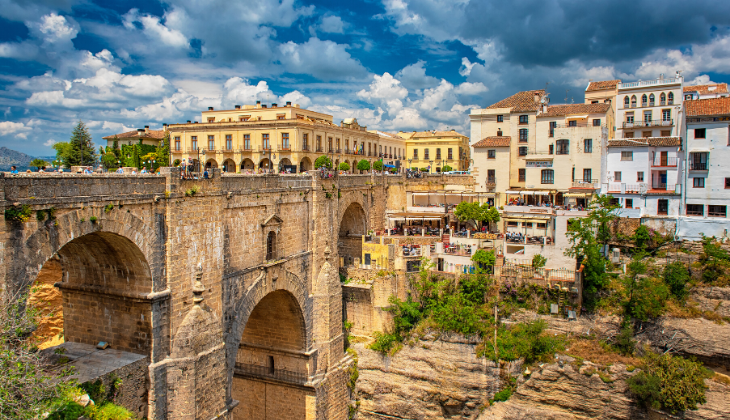 Nerja: for the movie lovers
Nerja is the real-life holiday village you've always dreamed about. The streets of its Old Town are lined with white, Andalusian-style houses and look like they're straight out of a movie set. Visit the famous Blue Summer Park (which was created to honour one of the most successful Spanish television series of the 1980s), catch the coastal views from "Balcon de Europe," take a walk along Nerja's charming beaches or see Nerja Cave. The latter of the group is thought to be humanity's first-ever work of art, and the charm of the destination as a whole makes it perfect for a romantic getaway.
Marbella: glamour and fun
There are so many activities for couples in Marbella! An undeniable magnet for luxury, Marbella is one of the most exclusive destinations in the world. Just looking at its statistics, it has 25 kilometres of coastline, four marinas, 16 golf courses and near-perfect weather all year long. Grab a drink and watch the sunset in the charming Plaza de Los Naranjos, see the luxurious yachts and shops of Puerto Banús, spend a day at one of Marbella's exclusive beach clubs or dine in one of its high-end restaurants. Marbella is the ideal romantic getaway for couples who love beauty and glamour in all its forms.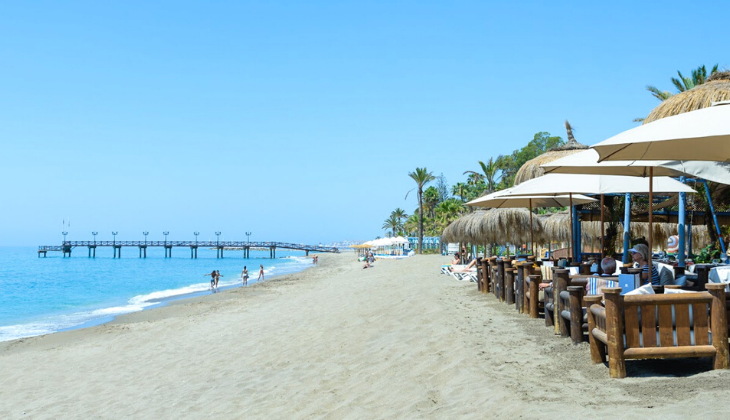 Frigiliana: 100% Andalusian tradition
Think: cobblestone alleys lined with white houses, a Moorish past, Andalusian cuisine and Mother Nature's finest landscapes and viewpoints. That's Frigiliana, in a nutshell! As one of the most beautiful towns in Spain, Frigiliana invites couples to walk through its pretty streets, or take their walk a step further and hike through Sierras de Tejeda, Almijara and Alhama Natural Park—a magical nature preserve filled with mountains, stunning trails and mystical caves.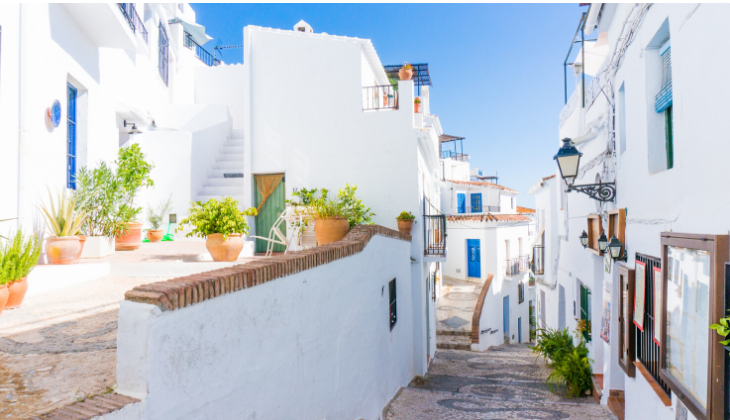 Antequera: history and nature
Lovers of history and culture will fall in love with the beauty of Antequera. Walking through this city is like taking an exciting journey back in time. Few places combine history and culture quite like Antequera, which is home to more than fifty monuments and archaeological sites (including a sea of palaces, churches, convents and even a Muslim fortress!), and a prehistoric site that has earned recognition as a UNESCO World Heritage Site. For something truly impressive, see the natural wonder the area is most known for: the rocky El Torcal Natural Park.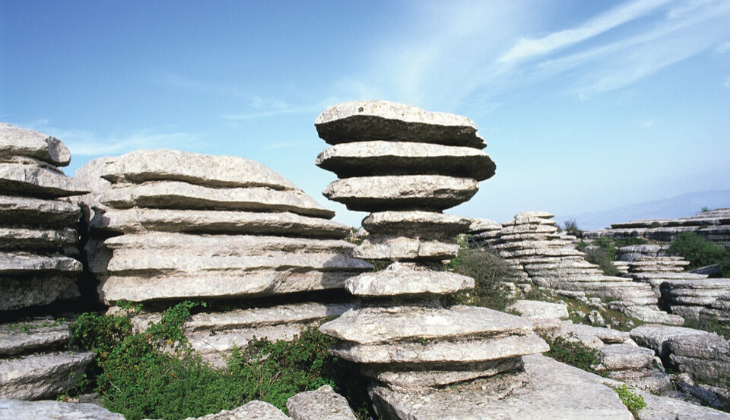 Costa del Sol has it all: outdoor sports, beautiful towns and cities, unique natural landscapes, the sun, the sea, stunning beaches, wellness hotels and spas, romantic hotels, delicious restaurants serving local cuisine and so much more. When it comes to the perfect romantic getaway, one with endless activities for couples, Malaga is the travel destination you didn't know you craved.