May 15th is International Family Day, and in Costa del Sol, there are plenty of ways you can enjoy it together! If you're looking for good ideas for outdoor activities with children, we've got you covered. Here are just some of the many examples of family tourism in the province of Malaga.
Montes de Málaga Natural Park
Immerse yourself in the heart of nature, just five minutes from the capital! Montes de Málaga Natural Park is the perfect place for family excursions. It has unbelievable landscapes, vast green areas and plenty of fun hiking and cycling trails for all skill levels, including some that are perfect for your little ones.
Paseo de los Pinsapos
Spread across Estepona, Genaguacil and Casares, Royals of Sierra Bermeja Natural Park is home to a beautiful landscape of unique flora and fauna, including the impressive "periotite" fir—a tree whose origin dates back to glacial times. Most of these trees are in places that are hard to get to, but in this natural park, you and your family can take a nice stroll right under them when you walk along the Paseo de Los Pinsapos. On this family excursion, you will also be able to spot animals like roe deer, mountain goats, genets, Bonelli's eagles and so much more.
Guadalhorce Mouth Natural Park
Guadalhorce Mouth Natural Park is one of the most important ornithological enclaves in southern Europe. Located just seven kilometres from the city of Malaga, go here to walk through beautiful nature trails and see the rare, protected bird species that live on its grounds. When you do, grab a pair of binoculars and follow a trained guide to several birdwatching spots where viewers of all ages can indulge their curiosity about some of Mother Nature's most unique birds.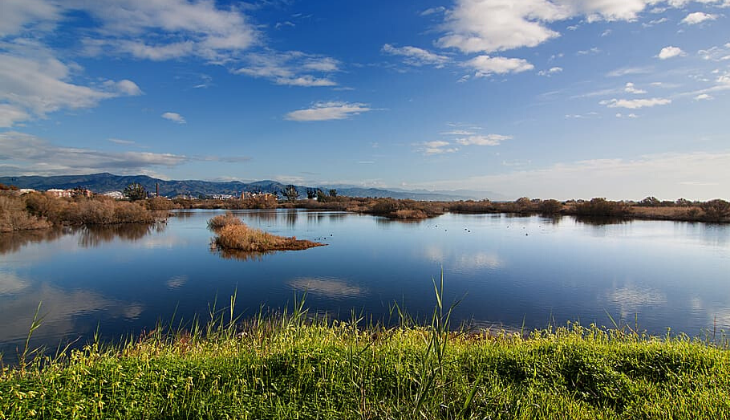 Artola Dunes
Not far from Cabopino Beach (Marbella), you'll stumble upon the Artola Dunes, one of the most unique geological enclaves on Malaga's coast. Explore it with your children as you wander down its easy, flat hiking trail, and finish your day of family fun by playing and relaxing on one of the most amazing beaches in all of Costa del Sol.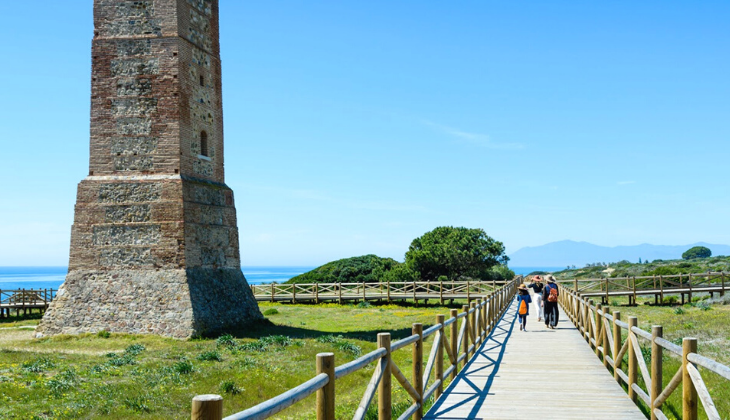 El Torcal de Antequera
El Torcal de Antequera is the most impressive karst landscape in all of Europe. Located between the municipalities of Antequera and Villanueva de la Concepción, it's perfect for excursions with children. Like its own stone "city," this site is filled with rock towers, passageways and labyrinths that resemble sculptural figures of all kinds. Adding to its allure, there's a visitor centre, an astronomy tower and even various children's safaris that allow you to enjoy a fun-filled hiking adventure with your kids.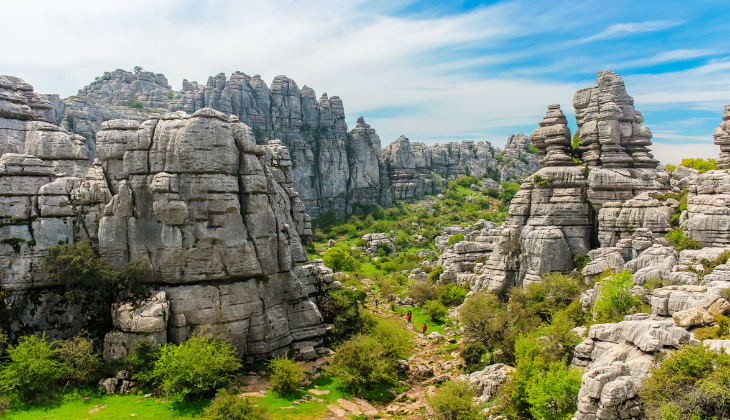 Genil River
Running out of ideas for family activities? Hop on a river tour and bring together adventure, nature, sports and family fun. Starting in the municipality of Igualeja and running through Algatocín and Jubrique, the Genil River is filled with natural pools where children can jump in the water to swim and play. The water is clear and the views are beautiful, making it a great way to experience family tourism in Costa del Sol.
Looking for a breath of fresh air, a beautiful landscape, impressive flora and fauna or a place to play your favourite outdoor sports? Head to Costa del Sol! The area's green-friendly tourism offers sites and natural parks for families of all ages and interests to enjoy. Discover more about the natural beauty of Costa del Sol here.