By now, you are probably tired of hearing about the benefits of SEO. Of course, this also applies to tourism companies! SEO for tourism is a must nowadays. If you run a hotel, restaurant, event or experience agency, or any other tourism business, you should know the reasons why it really pays to start working on your brand's SEO. Leave laziness aside; read on to learn how to apply tourism SEO strategies to your business.
But first of all: are you clear about what SEO is? Just in case, let's review it briefly. SEO stands for Search Engine Optimisation. It's the set of techniques and strategies focused on optimising organic positioning in search engines. Or, in other words, making your brand easy for users to find in the abyss of search engines.
SEO for Tourism: what are its benefits?
Although there are many benefits to be reaped from SEO, we are going to review some of the most important ones:
You increase your web traffic

: free traffic. Logically, the amount of visits your business receives on the internet will have a direct impact on your results.

More direct bookings

: if you have a hotel, restaurant or any other tourist business with a direct booking channel, SEO will undoubtedly be one of your best allies to improve your results.

More possibilities for improvement:

SEO will, of course, have an impact on the possibilities you will have to continue investing in improvements for your business. Copywriting, social media marketing, social ads and more.

Peace of mind

: knowing that you have a constant flow of visits from potential customers on your website who are looking for a product or service like yours guarantees you some peace of mind, don't you think?
In conclusion, the great advantage of SEO in tourism is that it brings you Google positioning, something that in turn brings visits, bookings, income and, as a consequence, peace of mind. Sounds good, doesn't it? So, let's take a look at some SEO tips for tourism destinations and other businesses in the sector.
Bet on "Long Tail" Keywords
Long tail keywords are those that are not so competitive; avoid keywords that all your competition is fighting for. For example: instead of using "hotel in Malaga," go for something like "hotel in the centre of Malaga." With this strategy you may think that you are sacrificing search volume, but you will undoubtedly increase your chances of keyword positioning.
Copywriting: that great ally
There is one thing you should know: rather than using keywords like crazy, make sure your website is attractive from the user's point of view. To achieve this, copywriting can be your greatest ally. In addition to helping you attract visitors (and make them stay on your website), copywriting can help you increase the conversion rate: the jackpot.
Secure your Brand Name
If you have a tourism product intermediated by others (for example, a tourist accommodation), it's possible that they may want to take away the first positions in search engines. That is to say, if the name of your hotel is "hotel Luisa," it is likely that an OTA will arrive and try to make sure that when users search for "hotel Luisa" in Google, the first thing that comes up is one of their results. So now, when using SEO for tourism, try to optimise your brand on the homepage of your website.
Local SEO
Appearing on Google Maps should be a priority. Imagine you have a restaurant on the beach. If a traveller arrives in the area where your business is located during their holiday and searches for "restaurants" on their phone and yours doesn't appear, you will miss out on opportunities to gain new customers. To avoid this, sign up for Google My Business, add your business details and start receiving visits.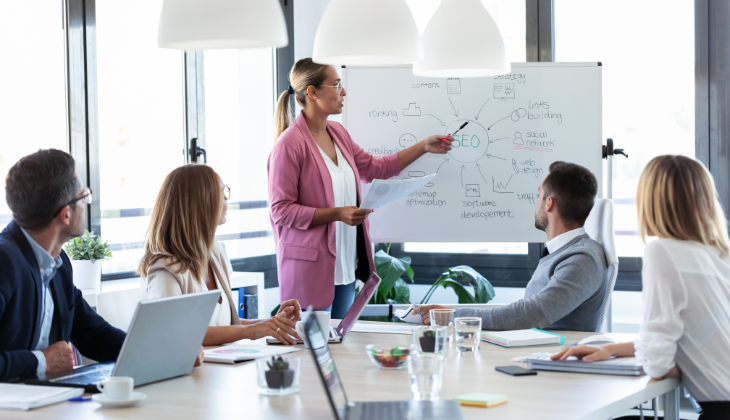 Other Tricks
Tourism SEO has a lot of tricks. If you don't have someone on your team (or an external company) to advise you on this topic, you should get up to speed with this. Some of the most important tricks you need to know are:
Sign up for Google Search Console and spot bugs and fix them (Google loves this).
Try to get other like-minded websites to link to your site.
If you have your website in several languages, make use of hreflang tags.
Use subdirectories instead of subdomains.
Orient your website to the country you are targeting.
As you can see, there are endless strategies that you can carry out within SEO for tourism and the advantages are countless! What are you waiting for? Put everything you learned in this article into practice!