When the weather is nice, we all want to be outside! And in Costa del Sol, there are plenty of active tourism options that let you do just that: like hiking the region's many river trails. These five itineraries will take visitors along five of the most beautiful rivers in Costa del Sol in a way that's perfect for all ages. Grab your bathing suit, your sneakers and your sense of adventure—it's time to have some fun in the Malaga sun!

Genal River (Algatocín - Jubrique)
The Genal River is known for its diverse plant and animal population, its ecological value and for being lined with interesting hiking trails that run through many different parts of Costa del Sol. One easy route, located between Algatocín and Jubrique, is four kilometres roundtrip and includes deep pools that hikers must swim through. The beginning of the route is easiest and then the trail gets progressively harder as landscapes shift and water levels rise and fall. This route is particularly popular because it includes many pools that hikers can swim and relax in when they want to take a little break.
Padrón River (Estepona)
The Padrón River trail, in Estepona, is lined with two popular trails of different difficulties. One of them has a medium level of difficulty and takes two to four hours to complete, and the other has a higher level of difficulty and takes about seven hours to complete. Which one you choose to do depends on what you're up for! The Padrón River flows between small waterfalls and pools that are surrounded by lush pine and cork oak forests. In terms of location, it's just 13 kilometres from the Mediterranean Sea and runs south of Sierra Bermeja Royals Natural Park, under the Alto Porrejón mountains. You'll face an exciting endeavor right off the bat: swimming through a pool of crystal-clear water.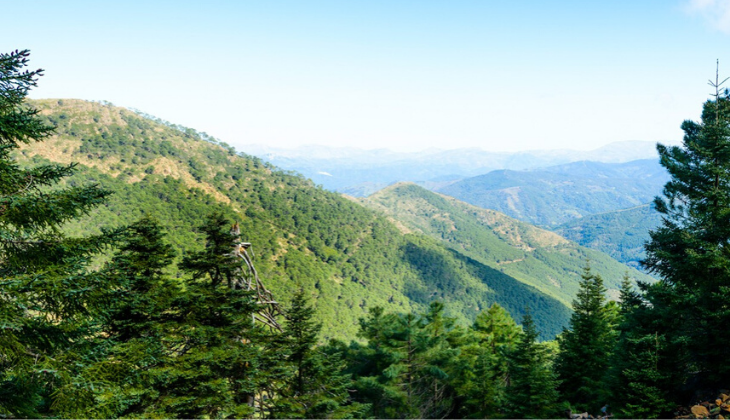 Straits of the Guadalmina River (Benahavís)
Near the municipality of Benahavís, there is a three-kilometre trail that runs along the straits of the Guadalmina River with a medium-level difficulty. (The hike itself can be done in two and a half hours, but you'll want to stop and take a dip in its beautiful natural pools and see stunning landscapes along the way!) The straights are very narrow and include higher areas that hikers have to swim through. The river flows through one of the most impressive canyons in all of Costa del Sol, so make sure you take time to appreciate those views.
Green River (Istán)
The Green River is named for the amount of green that covers its rocks. The trail that runs alongside it is very easy—there is just one area of slippery rocks you'll have to watch out for! The trail starts in Istán and runs through Sierra de las Nieves Natural Park. The path is full of surprises: like hanging bridges, waterfalls, deep pools, and at the end, Charco del Canalón. (It's a beautiful crystal-clear pool that's great for swimming.)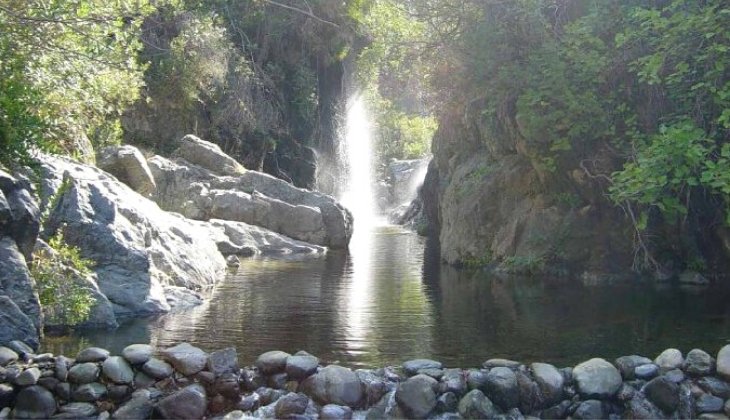 Source: Turismo de Andalucía
Chíllar River (Nerja)
The Chíllar River, in Nerja, follows a beautiful trail filled with narrow canyons and numerous pools. The trail itself is a little over six and a half kilometres and takes three hours to complete. Along the way, you'll see the spectacular canyons of La Paloma (which have a 20-metre waterfall) and Imam. If you want, you can even bathe in the river, as parts of it are only knee-high.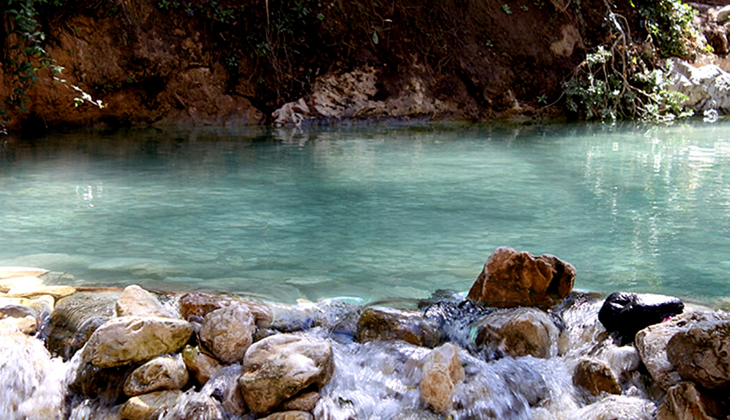 Source: Ayuntamiento de Nerja
Recommendations: river hiking trails in Costa del Sol
The province of Malaga is filled with rivers and beautiful river hiking trails! Whether you're new at it or have tried it before, it's important to take certain precautions before attempting one of these routes. Wear the right footwear—you need to have shoes that have a good grip, but can get wet (booties are great for this). Good trekking poles are recommended, and you'll need a backpack that can carry a raincoat, your mobile phone, your camera, food and drink and any other supplies you might need. Many of these river trails have deep pools, so your backpack should be waterproof.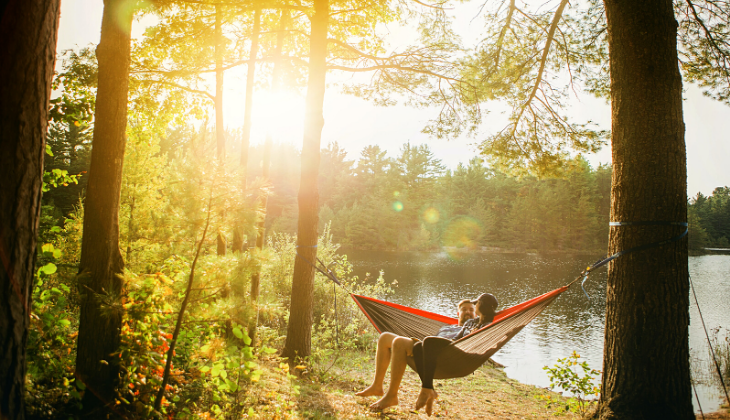 In addition, some of these rivers have strong currents, so if you're not a great swimmer, go with a guide or through an active tourism company. The best time to try these trails is in the summer, when the hot weather makes it feel extra special to take a dip in the rivers' cold pools.

Ready to try one of these river hikes? We hope so. Find nearby accommodation options here, and have the adventure of a lifetime.