Are you thinking of surprising your loved one with a romantic dinner in Malaga? Well, you're in luck, because the capital of the Costa del Sol breathes charm and romance wherever you go. Elegant restaurants serving refined menus abound so you can spend a wonderful evening out with the person you love the most. Whether you're planning a special occasion or you simply want to treat your better half to something special, keep reading to discover the best romantic places to eat out in Malaga.
Restaurante Matiz
If you're looking for an elegant and welcoming space, sophisticated cuisine and impeccable service, Restaurante Matiz (part of Hotel Molina Lario) will exceed your expectations. The menu features traditional Mediterranean recipes with subtle 'matices' (or nuances, as its name suggests) of the avant garde. If you want to elevate your experience even further, you can opt for the gastronomic menu which is paired with wines from the province. A real treat for your senses and the perfect place for a romantic dinner in central Malaga.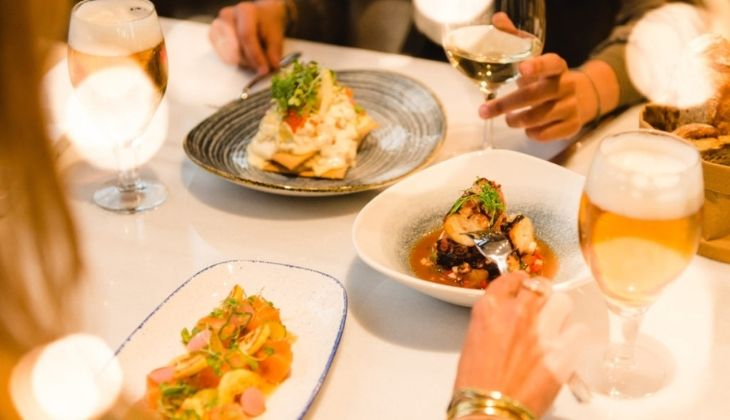 Source: Restaurante Matiz
El Balneario
Somewhat of a landmark in the city, El Balneario is the only restaurant on beautiful Baños del Carmen beach; and the perfect place to gaze at stunning sunsets over the Costa del Sol with extraordinary views of the Mediterranean Sea and the city behind. The menu is defined by dishes that seek to find balance between the traditional and the avant garde while emanating the spirit of Malaga. There is, naturally, no shortage of espetos (sardine kebabs) and pescaíto frito (fried fish), two local dishes par excellence.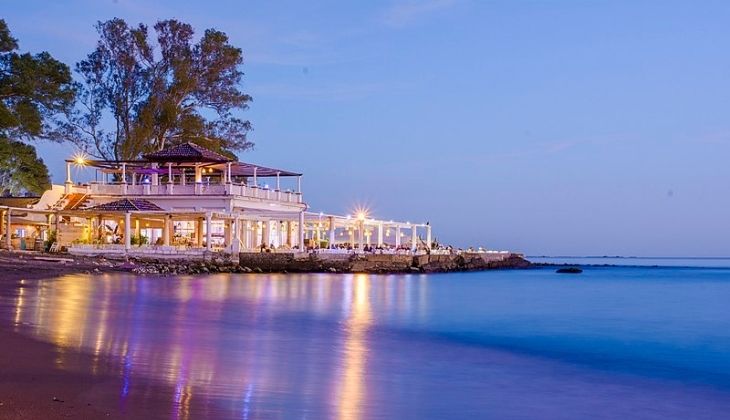 Source: Laguna photographic
El Refectorium del Campanario
Located in Cerrado de Calderón, Refectorium del Campanario is a restaurant whose discovery will leave foodies and lovers of eating out smiling for days. An ideal choice for a romantic dinner in Malaga capital, the restaurant will treat you to spectacular views over the bay of Malaga. Tradition and invention fuse in a menu that respects the authentic taste of the best local ingredients in beautifully presented dishes.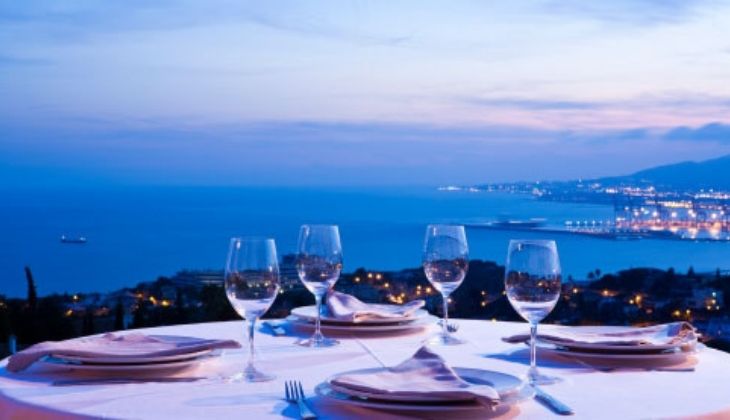 Source: Restaurante El Reflectorium
Candado Beach
Situated in El Palo district, Candado Beach is the perfect space to celebrate a special occasion in chic surroundings. Affording impressive views over the Mediterranean and El Candado port, the restaurant's cuisine shines the spotlight on local produce and is renowned for its rice dishes. Doubtlessly a wonderful option for a romantic dinner in Malaga.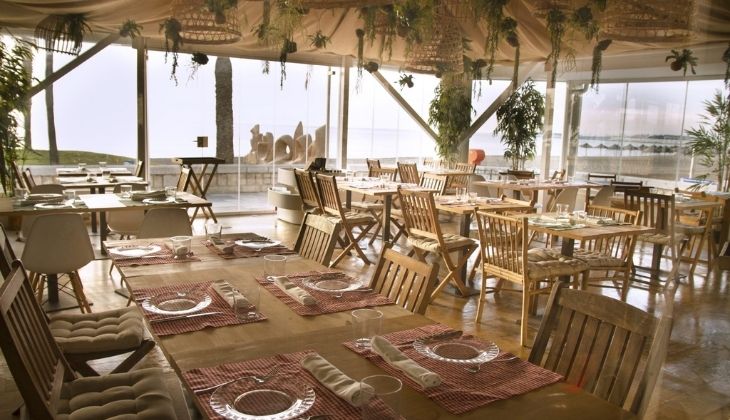 Source: Candado Beach
Parador de Gibralfaro
Nestling in a pine wood atop monte Gibralfaro and facing La Alcazaba, the restaurant at Parador de Málaga Gibralfaro hotel treats diners to one of the best panoramic vistas over the capital and the bay of Malaga with a verdant mountainscape in the background. The restaurant serves an extensive array of Andalusian specialities and dishes inspired by local and seasonal produce in a warm and intimate space that will make your lunch and dinner an unforgettably romantic experience.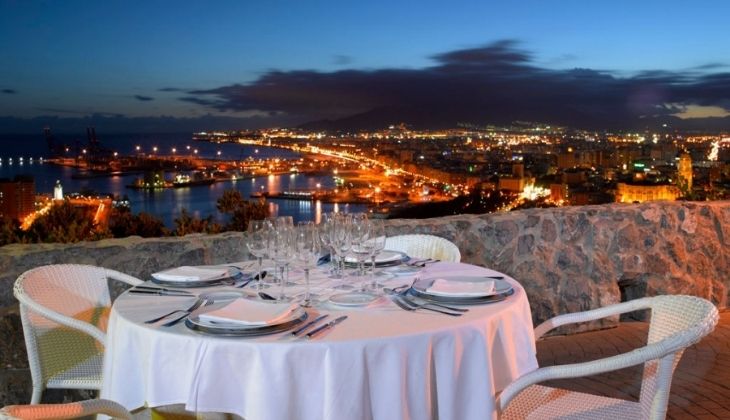 Source: Parador de Gibralfaro
La Sole del Pimpi
The smaller sister of the famous bar and restaurant El Pimpi (a gastronomic icon of Malaga), La Sole del Pimpi is a sophisticated space where you can enjoy a refined international menu that fuses the best of Japanese and Mediterranean cuisines. The cocktails also have an incredible reputation and will put the cherry on the top of an already perfect evening. An ideal choice for a romantic lunch or dinner in Malaga capital.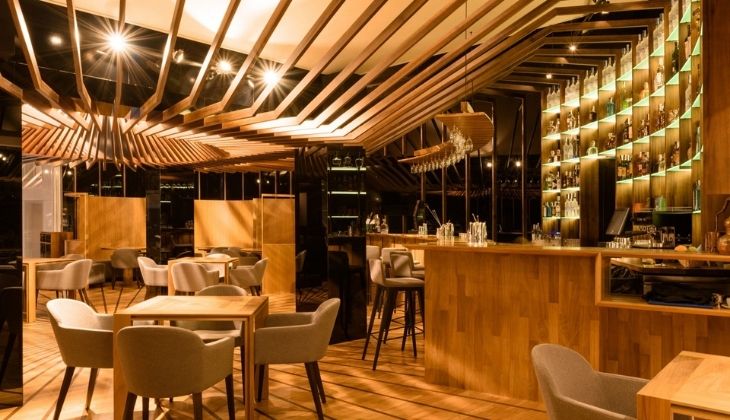 Source: La Sole del Pimpi
Romantic places to eat out in Malaga province
There is an infinite choice of restaurants to enjoy a romantic evening in Malaga capital, however the rest of the province also offers many exceptional places to treat your loved one to a delicious dinner for two. One such place is restaurante El Higuerón (Fuengirola), where you can enjoy one of the best views over the coastline. El Lago (Marbella), meanwhile, is considered one of the best restaurants in the Costa del Sol and offers a wonderfully intimate atmosphere. And if you want to blow your loved one away with the views, don't miss out on these two restaurants: restaurante La Garganta (located in the tourist resort of the same name, next to famous Caminito del Rey) and restaurante Don Miguel, in Ronda (without doubt the most romantic town in the province), where you can dine as you overlook the breathtaking Tajo de Ronda.
Have you taken note of our favourite places for a romantic dinner in Malaga? If you're looking for more inspiration, check out our webpage to find out even more about the extraordinary gastronomy on offer in the Costa del Sol and enjoy a foodie getaway par excellence. ¡Buen provecho!