Just outside the city centre, surprisingly large and with a long history behind it, Palacio del Limonar in Malaga is a one-of-a-kind event venue. The property boasts large grounds populated with leafy plants, a selection of interconnected rooms and all the equipment you could possibly want or need for your event. This beautiful late 19th century venue will make your next event in the Costa del Sol a resounding success. Keep reading to find out everything there is to know about the palacio.
A palacio built in 1893
Palacio del Limonar was built and designed entirely by José Novillo Fertrell, an architect from Malaga who worked for Diputación de Málaga until his death in 1912. Before being involved in other building projects from the period (such as the bullring and Casa de Misericordia), he devoted himself to Palacio del Limonar, which was inaugurated in 1893.
In its early years, this unique palacio bore witness to the start of the 20th century and extraordinary events such as the loss of overseas colonies, namely Cuba, Puerto Rico and the Philippines. With all this history behind it, there's simply no better place to host a product launch, meeting or closing dinner.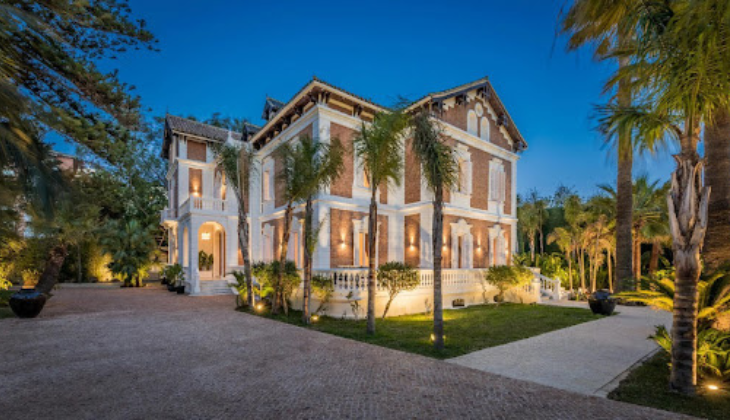 Fuente: Palacio del Limonar
Elegance 10 minutes from the city centre
Breathing the tranquillity of the outskirts while being just 10 minutes from central Malaga, Palacio del Limonar emanates magic whichever way you look. From the tropical garden to the ground floor - which is home to some of the main rooms (Salón Vestíbulo, Salón Chimenea and Salón de los Espejos) - the property is a world in itself that will whisk you back to the elegance of times past.
Palacio del Limonar has three storeys plus the basement, which is ideal for a disco where you can dance the night away. The first and second floors, meanwhile, offer additional spaces where you can host lunches and meetings as well as a total of four beautiful suites where you can spend the night.
Palacio del Limonar, a venue for all event types
With all this, it's no surprise that Palacio del Limonar in Malaga is something of an icon on the Costa del Sol's MICE scene. Elegantly combining the beauty of history and the comfort of the modern, this exceptional 12,000m2 venue is ideal for hosting all sorts of events: whether that be a business meeting, working lunch, gala dinner or incentive activity or product launch, both of which are extremely popular in the province of Malaga.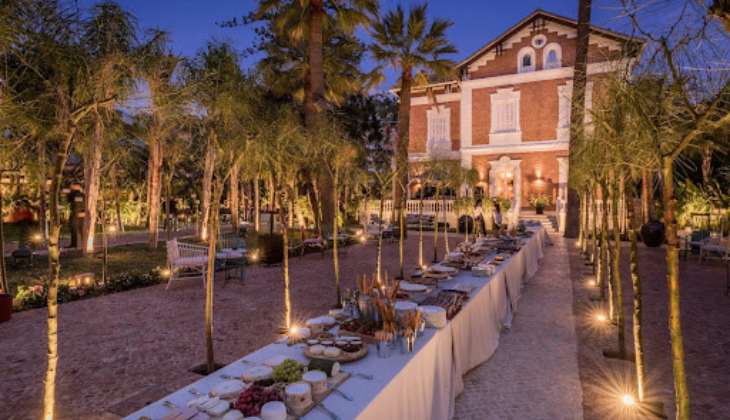 Fuente: Palacio del Limonar
Explore the Costa del Sol, an unbeatable destination
For all the reasons we've mentioned and the many more that you will discover for yourself, Palacio del Limonar is one of the best event venues out there. It's one of the most iconic properties in the Costa del Sol, a destination where the sunshine, friendly locals and excellent connections will elevate the quality of your event.
Let the wonders of Malaga blow you away and leave your next event in the hands of the best DMCs and service companies. At Palacio del Limonar in Malaga and the Costa del Sol, you can enjoy great infrastructure, a sparkling atmosphere and world-class professionals. Come and experience it for yourself.