The Palacio de Congresos de Málaga guarantees event planners and attendees alike a unique and unforgettable event experience. For starters, it's located in one of the world's top travel destinations—Malaga. With more than 30 museums and exhibition halls, tons of history, a thriving business community and first-rate tourism activities, the capital of Costa del Sol has plenty for business and leisure travellers to do. Whether you're organizing a global conference, a fair, an exhibit or something else, consider the city's iconic convention centre! It has all the latest and greatest modern conveniences, making it the perfect place to host a large-scale event.
Inaugurated in 2003, the Palacio de Ferias y Congresos de Málaga (FYCMA) is 60,000 square meters in size, and has 19,500 square meters of exhibition space. The building was designed by Ángel Asenjo, of Asenjo y Asociados architecture studio, and hosts some of the most important domestic and global events, conferences, meets, fairs and more.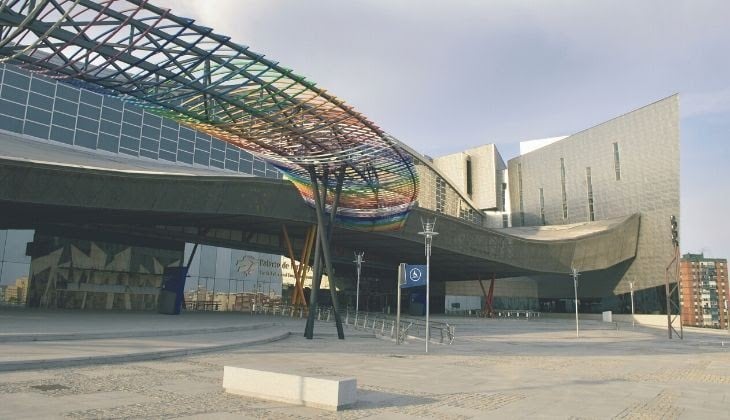 Palacio de Ferias y Congresos de Málaga is a modern, versatile space where ideas come to life. The building—which can accommodate up to 20,000 people—sits in the Cruz de Humilladero neighbourhood. It has two pavilions, two auditoriums, four side rooms, two cafeterias, three restaurants and a huge parking lot with 1,200 parking spaces. The design fuses aesthetics and function, and the whole building is equipped with the latest and greatest technology.
To maintain the highest quality standards, FYCMA is currently undergoing major renovations to become more accessible and sustainable. The team at this facility is committed to making every event unique, offering personalized "360º" service to ensure that every last detail is taken care of.
Organize events at FYCMA
Palacio de Congresos de Málaga has a large service offering, allowing it to fill virtually any need. If you have a challenge, its in-house team of event organizers and collaborators are there to solve it in a quick, professional manner. This adds even more value to the venue: in addition to having space and functionality, FYCMA comes with an expert team that was created solely to aid event planners from start to finish.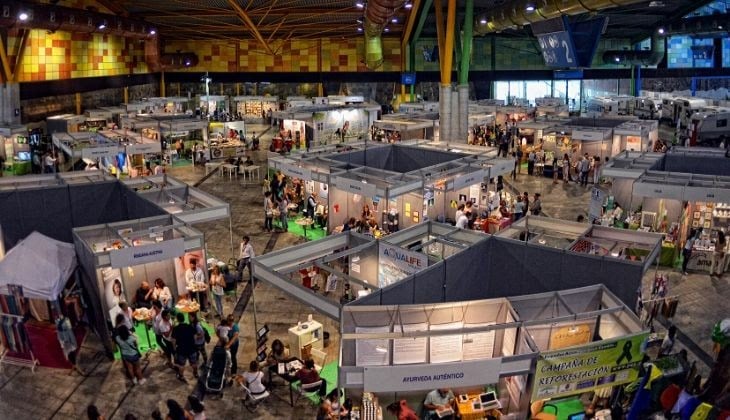 Palacio de Congresos de Málaga is committed to hosting events of every style and category, resulting in a year-long calendar that's as diverse as it is interesting. The venue will always prioritize events that are innovative and stand out, as well as those that are more profitable on both an economic and social level. In 2019, the venue hosted major events like The Transfiere, Gamepolis, Freakcon, Greencities, the Smart Agrifood Summit and Talent Woman Spain. Plan your next event at FYCMA, and you won't be disappointed. Need a hotel for guests and organizers to call home while it's happening? Find the best hotels in Malaga here.