Ask any event organizer and they'll tell you: location, space and atmosphere are key to the success of any event. Luckily, Costa del Sol has plenty of conference and exhibition centres that can accommodate all kinds of events and fairs. That, combined with the destination's great food and drink scene and wealth of cultural and leisure activities, makes Costa del Sol a top choice for professional events.
In fact, more and more, national and international event organizers are choosing to host their work events in the province of Malaga, so much so that the Palacio de Ferias y Congresos de Málaga (FYCMA) has one of the most extensive conference calendars worldwide. Companies from many sectors meet here, and the province's numerous venues is just one reason why.
Here are some of our favourite conference and exhibition centres in Costa del Sol:
Malaga Traid Fair and Congress Center (FYCMA)
The Malaga Traid Fair and Congress Center elegantly combines the Andalusian tradition with avant-garde architecture. Considered a benchmark business space for European events, it's spread across 60,000 square metres of space and includes two pavilions, two large rooms, a press room, various restaurant areas, ample parking and more. A wide variety of event services are available at this venue.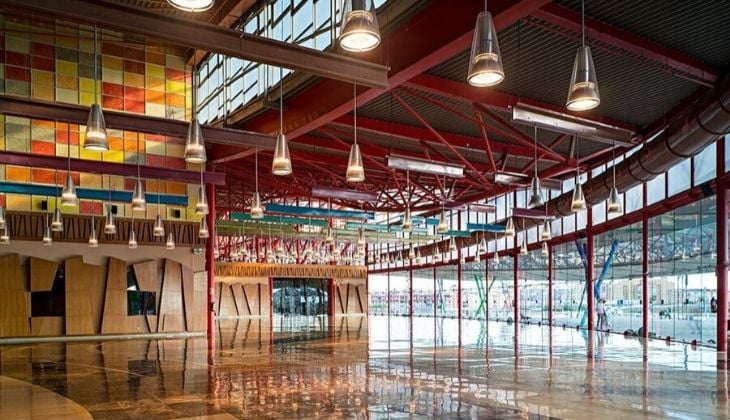 Source: FYCMA
Palace of Congresses and Exhibitions of the Costa del Sol - Torremolinos
Located in Torremolinos, the Palace of Congresses and Exhibitions of the Costa del Sol has 14 large rooms, three auditoriums, seven commission rooms, two secretaries, a boardroom, an authority room and an exclusive meeting room. Adding to its allure, it is the only trade fair building that is part of the World Tourism Organization (UNWTO).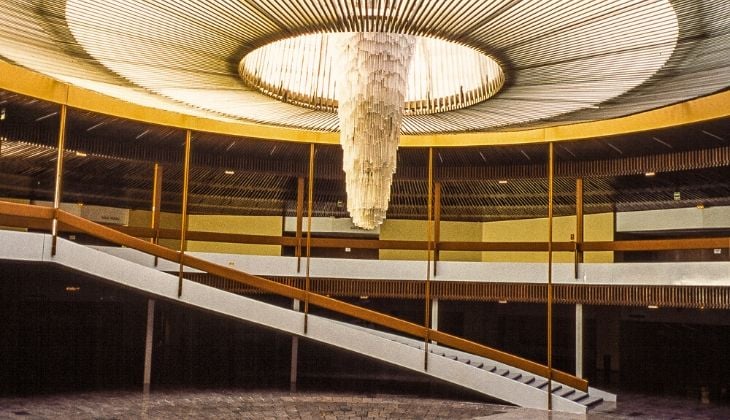 Source: Conference Centre Torremolinos
Marbella Congress, Fairs and Exhibitions
Located near glamorous Marbella (in the heart of Costa del Sol!), Marbella Congress, Fairs and Exhibitions has over 10,000 square metres of space and ample versatile structures that can accommodate everything from conferences, conventions and product launch events to fairs and work meetings of all sizes. There is an exhibition hall, a meeting pavilion, an auditorium and different event and event pre-event spaces.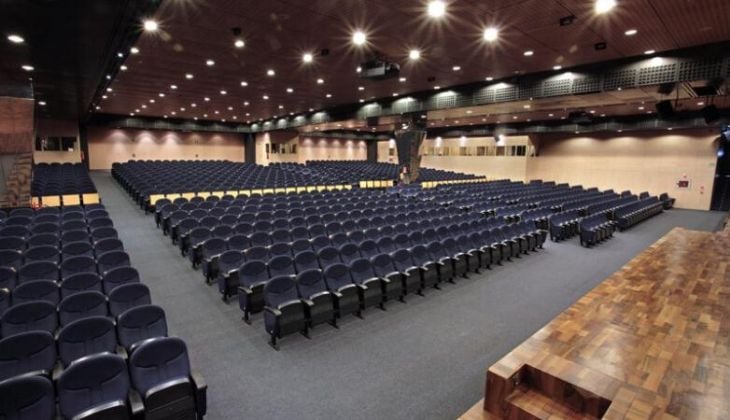 Source: Marbella Conferences
Congress and Exhibition Centre of Ronda
At the Palacio de Congresos de Ronda, you can combine your work event with unbeatable views of Tajo de Ronda! While this venue is smaller than other conference halls, it can host a range of mid-sized conferences, conventions, work functions, seminars, exhibitions and more. Adding to its allure, this building is part of the Old Convent of Santo Domingo, which adds an extra layer of charm.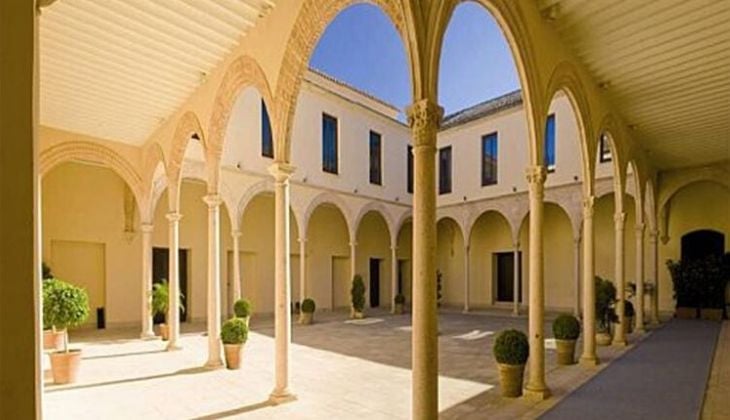 Source: Malaga Deputation
Estepona Exhibition and Congress Hall
The Estepona Exhibition and Congress Hall is just one hour from Malaga airport and thirty minutes from Gibraltar. Its multipurpose facilities can adapt to any type of event, like fairs, workshops, exhibitions, competitive events, conventions, conferences, product presentations and more. This venue is spread over 21,000 square metres of space, with a 3,000 square-metre open-plan pavilion and a large, 15,000 square-metre garden area for outdoor events.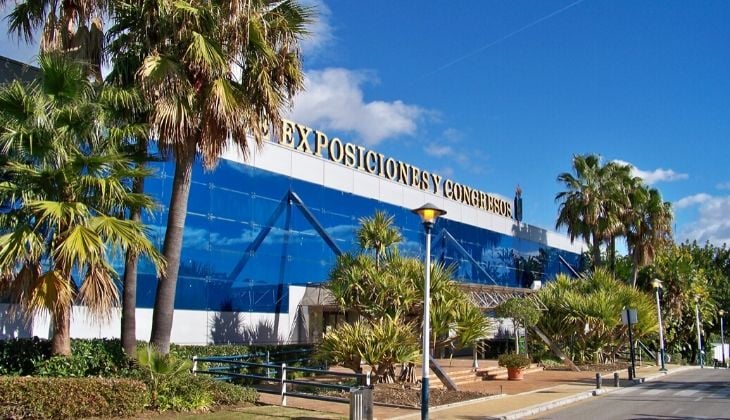 Costa del Sol: the perfect destination for top-of-the-line professional events
Looking for a smaller event space in Costa del Sol? Check out the province's many hotels and unique venues, along with a wide range of specialized services designed to meet your needs: like DMCs, OPCs, catering companies, audiovisual companies, hostesses, transport companies and more. Make your event a "10" when you take advantage of all that's available to you in Costa del Sol.
A very attractive destination for the working man or woman
In addition to its great variety (and quality!) of conference and exhibition centres, Costa del Sol also boasts sunny days and an average annual temperature of 20℃, and plenty of cultural activities, food and wine and water sports. Because of that, it's a wonderful place for travelling professionals to enjoy, even after their workday is over.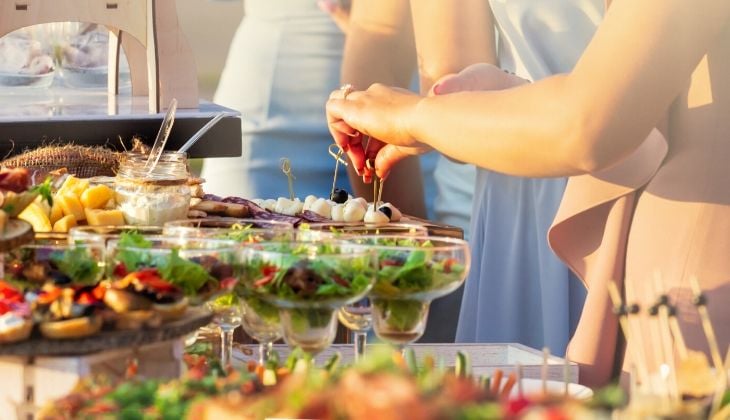 As if that weren't enough, the province of Malaga has fantastic land, air and sea communications! This gives event organizers and attendees maximum comfort and flexibility to manage the flow of their event in real-time, however they choose. Like we said, in Costa del Sol, your event is sure to be a success.