Mijas Golf Club is one of the most eminent golf courses in the Costa del Sol. This club, situated in Valle del Golf de Mijas on the Mediterranean coast, is only 20 minutes from Malaga airport. If this is one of the options you are considering for your next trip to the Costa del Golf, keep reading. We'll tell you all about the fantastic facilities Mijas Golf Club has to offer.
Mijas Golf has two golf courses - Los Lagos and Los Olivos, each with 18 holes and designed by golf architect Robert Trent Jones. The golf resort is located in spectacular nature, surrounded by sweeping hills, and with an incredible panoramic views of the Mediterranean coastline.
Los Lagos – Mijas Golf Club
Los Lagos golf course is the largest and most challenging of the two courses at Mijas Golf Club. It spans 6,536 metres and has wide fairways, with few forest obstacles. As its name implies, it's known for the lakes and waterfalls that weave in and out of the greens and fairways. As well as nine lakes, Los Lagos also has sneaky sand traps to keep you on your toes. Few undulations, large flat greens and wide tees allow you to choose the difficulty level that suits you. If you want to know more about this first-class golf course, you can check out its scorecard and slope for the figures.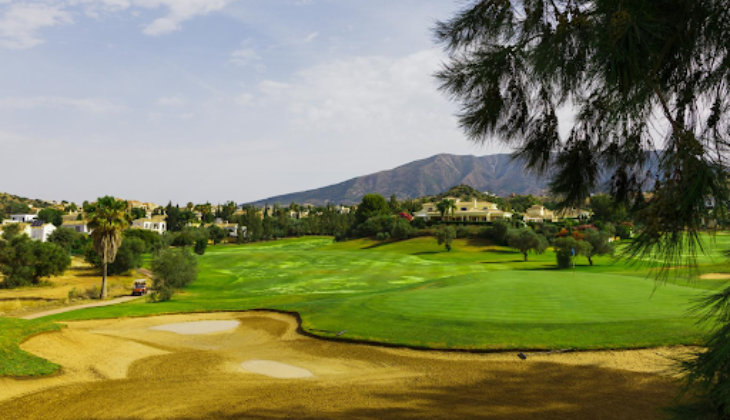 Los Olivos – Mijas Golf Club
Los Olivos golf course is quite the opposite to Los Lagos, although designed by the same architect. For starters, it has lush vegetation, and its abundance of olive trees (hence the name of the course) that line the fairways, and its soft gentle rolling slopes are worth mentioning. Los Olivos golf course is great for golf players with more technical experience and great precision in the game. Along with Los Lagos, it is one of the most famous commercial courses in the Costa del Sol. If you want to know numbers, have a look at the scorecard and slope information for Los Olivos golf course.
Additional services at Mijas Golf Club
It goes without saying that Mijas Golf Club hosts tournaments and golf events, and these take place all year round. In addition to excellent holes, this golf resort also offers a wide range of services for golf lovers, including a golf shop, practice golf course, and golf school. The restaurant is certainly a sight to be seen as it is situated right above the underground bodega, which you can walk over as if levating, and catch a glimpse of all the delicious wine below your feet. The chefs offer local cuisine,and pride themselves on using seasonal products. Malagueña specialities include gazpachuelo, stews like the tasty la carrillada, and fresh fish; all paired with wine from the extensive wine list.
Running the kitchen is chef Jesús Porras, whose path into the world of gastronomy began at La Cónsula school, and then moved on to El Lago restaurant at Greenlife Golf, where he earned a Michelin Star. Porras continued building up his experience in Restaurante "Arzak" in San Sebastián, where he picked up three more Michelin Stars, becoming the 8th best chef in the world, then going on to work for six months in the award-winning restaurant that has been recognised as the 'Best Restaurant in the World': Celler de Can Roca in Girona.
Ultimately, Mijas Golf Club is the ideal place to play the sport while in an unparalleled setting in the Costa del Sol. For experienced golf players, or those just starting out, this club offers an exceptional environment for all levels. What's more, the location and natural environment make this golf resort perfect for those who want to enjoy an unforgettable golf holiday in the Costa del Sol.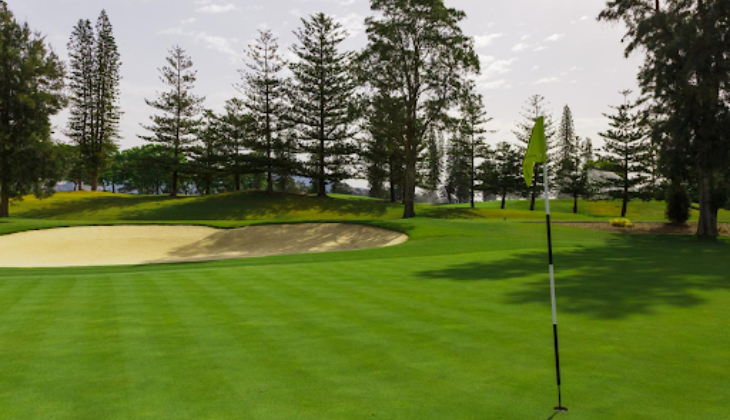 The Costa del Golf: A unique destination to enjoy your favourite sport
The Costa del Sol is lovingly nicknamed the 'Costa del Golf' for having over 70 golf courses to its name, and all of the highest quality. Playing golf in the Costa del Sol is a truly unique experience; combining the sport with great entertainment, surrounded by stunning nature, and blessed with warm sunny weather all year round. As well as the excellent golf course conditions, the Costa del Sol also stands out in the golf world for the wide range of services it provides: specialised shops, practice courses, schools, and golf events all year. These features ensure golfers have the best experience they can while playing an unforgettable game in the Costa del Sol. So what are you waiting for? Plan your next golf getaway.