Located in the eastern part of the Costa del Sol, the region of La Axarquía will captivate you with a magical combination between its inland white villages with a Moorish past and its coastal towns. Its rich history, its landscapes and its gastronomy make this destination, which combines the sea with the mountains, perfect for all types of travellers.
This area offers all kinds of plans and unique experiences that make the visit an exceptional idea. So, if you are thinking of visiting La Axarquía, we recommend the following plans that you cannot miss. There is something for all travellers, so take note.
Active tourism
If you are passionate about active adventure tourism and you like emotions, in La Axarquía you have an infinite number of plans to spend your holidays alone, with children, friends or as a couple.
There are a wide variety of activities where you can enjoy its stunning beaches, while kayaking next to the famous Maro waterfall, multi-adventure activities in the reservoir of La Viñuela, Jeep excursions o the Comares Zip-Line, the longest in Spain on a natural anchorage, where at a height of 100 metres you can discover the authentic inland landscape of La Axarquía.
Another of the jewels of La Axarquía and the Gran Senda that you cannot miss if you love hiking are the Natural Park of the Sierras de Tejeda, Almijara y Alhama as well as El Saltillo spot. An incredible route that will take you to the impressive new 50-metre long suspension bridge that links the municipalities of Canillas de Aceituno and Sedella.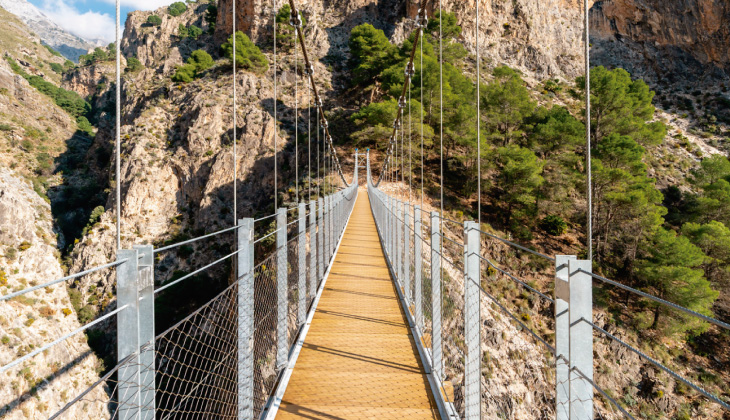 Local experience
La Axarquía is known for its Raisin Route where, along a 62 kilometre journey, you can visit the white villages with the best sultanas in the world. A unique opportunity to learn about their history, treatment and process.
The best way to have a wider vision of La Axarquía and its customs is by means of the different activities and excursions that are proposed in the area.
In La Axarquía you will find Oletrips, a company that will adapt in the best way to your type of trip, in order to show you the authentic environment of the area. You will have the opportunity to cook with an Andalusian family, bake typical Andalusian bread, enjoy a flamenco show or visit different areas of the province.
Furthermore, La Axarquía is the leading producer and seller of tropical fruit in Europe, so you can't miss the Tropiruta, where you will enjoy a visit to the capital of the area and a tropical fruit cooperative.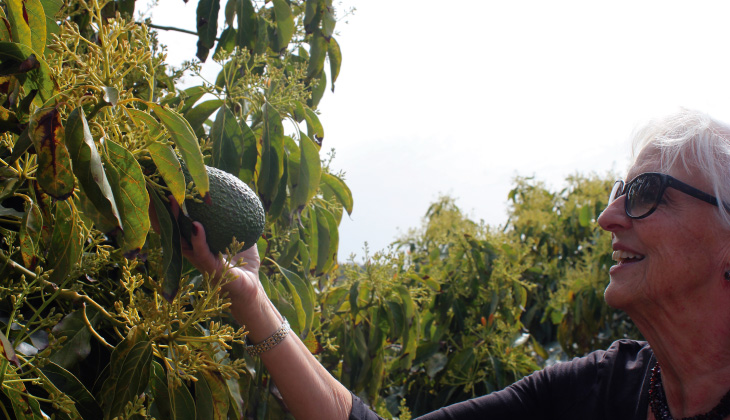 Astronomical tourism
Sky, planets and stars. A different experience that never ceases to amaze those interested in astronomy. AstroÁndalus gives you the opportunity to observe the universe as you have never done before, with the help of professionals in Alfarnatejo, a small village in the north of La Axarquía.
Wine tourism
Visiting a winery in La Axarquía is a must for wine lovers. The area has a variety of wineries that offer the purchase of quality wines as well as visiting their museum, the winery, the vineyards and even tasting their own wines. Amongst these famous wineries we recommend the Bodega A. Muñoz Cabrera and the Bodegas Dimobe in Moclinejo.
Maritime tourism
The beaches that bathe La Axarquía are a paradise that enchants everyone who has the privilege of visiting them. There are many ways to enjoy them from a different perspective, such as boat trips, private boat hire or whale watching, perfect plans for family or group trips.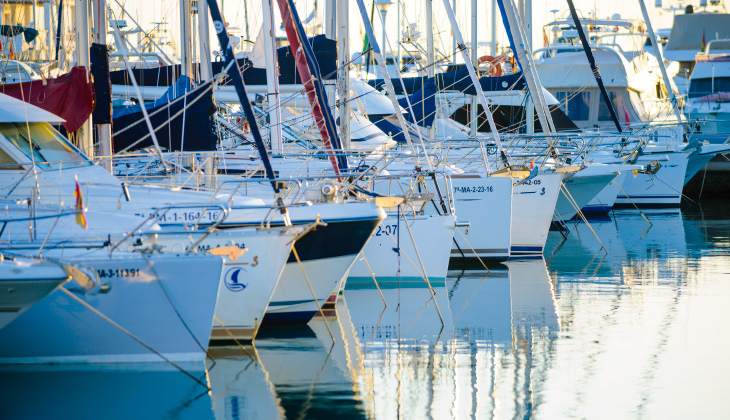 These activities and experiences are just a sample of all the things you can do visiting La Axarquía, a unique place that will make you enjoy the Costa del Sol from another perspective and as you had never imagined before.