Estepona Conference Centre is located on Avenida Litoral, close to the first exit into Estepona on the motorway from Malaga to Cádiz. What's more, it's just an hour from Malaga airport and thirty minutes from Gibraltar airport. The centre is characterised by its versatility with the spaces being tailored to the type of event you want to hold, whether that be a trade fair, workshop, exhibition, competition or conference, convention, product presentation, production, fashion show or more. In this post, we're going to take a look around the conference centre. Want to come?
Estepona Conference Centre, 21,000m2 of versatile space
Known as Palacio de Exposiciones y Congresos de Estepona in Spanish, the conference centre has a surface area of 21,000m2. Included in this are 15,000m2 grounds which lend themselves to outdoor events where you and your attendees can enjoy the great weather the Costa del Sol is famed for. The centre also has a carpark with 130 parking spaces for cars and 6 parking spaces for coaches. And as if all that weren't enough, there are a further 630 public parking spaces less than a five-minute walk from the conference centre.
Spaces and services at Estepona Conference Centre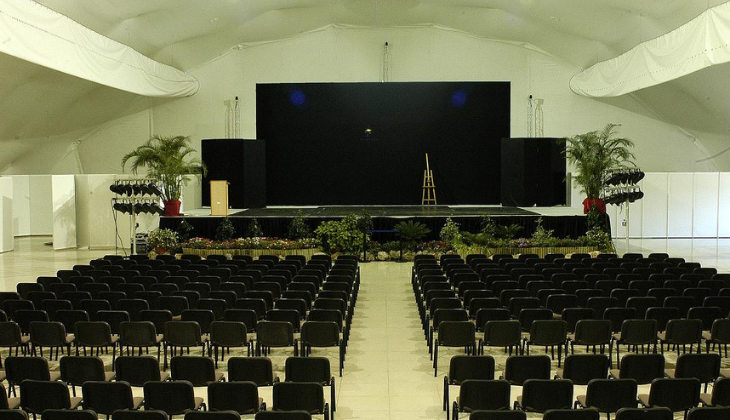 Fuente: Turismo Estepona
Estepona Conference Centre boasts a 2,000m2 pavilion with a transparent roof. This space can be divided and set up exactly as you please. A stage, for instance, can be installed alongside changing rooms, showers and toilets. For trade fairs and exhibitions, the centre has 43 9m2 modular stalls that can be organised to best meet your needs. There is the option to increase the number of stalls, depending on the type of event and the availability of the equipment. For conferences and conventions, the capacity is 2,200. The space can be divided as you choose such that you can hold different workshops and exhibitions at the same time.
Estepona Conference Centre also has a 500m2 conference room, with capacity for 129, equipped with loudspeakers at the main table, wireless microphones, air conditioning and heating. There is also a 100m2 meeting room, with capacity for 100, which lends itself to events featuring food and drink. And last but by no means least, there is a multi-use space with its own restaurant run by Escuela de Hostelería de Estepona and a communal area with café, reception and toilets.
Hold your event or conference in Estepona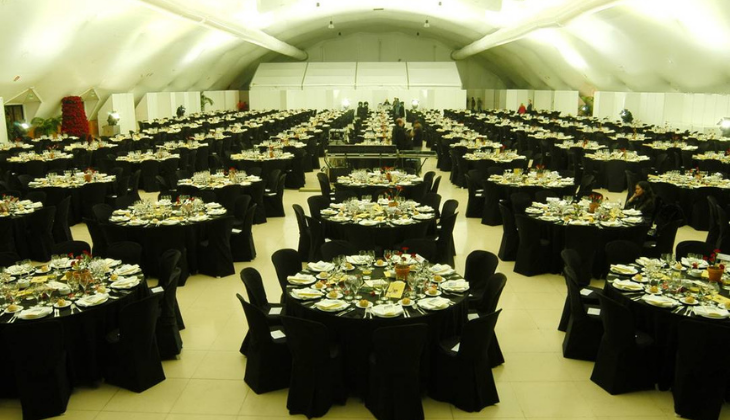 Fuente: Turismo Estepona
Planning a trade fair, event or conference? If you're looking for a destination that combines endless services, excellent connections and beautiful weather, Estepona is a great choice. The town offers all sorts of different areas that have their own appeal. In the restored historic centre - which is one of the most beautiful in Andalusia - you will find yourself in an urban garden where the web of whitewashed streets is populated with colourful flower pots. This quintessentially Andalusian picture has earned the destination the nickname "the garden of the Costa del Sol". Wherever you look in Estepona you will see art: there are outdoor sculptures created by prestigious artists and street art decorating the buildings and bringing the destination to life. What better way to soak up some culture? The destination is also home to a wide selection of hotels where you can hold all sorts of events, whatever type or size.