Very few places offer what the Costa del Sol can when it comes to finding the perfect spaces for your meetings, conferences, conventions, and incentive trips. The province of Malaga is one of the destinations in Spain with the longest track record of MICE tourism and events, which is why it provides such a variety and attractive selection of spaces and hotels for celebrations and meetings. Below, we're going to let you in on one of these places; Gran Hotel Elba Estepona & Thalasso Spa - an option that will undoubtedly take your event to the next level.
Gran Hotel Elba Estepona & Thalasso Spa is an excellent choice for hosting corporate events where the sun and the Mediterranean sea are at the heart of the experience. "MICE junto al mar" (MICE by the sea) could be the hotel's tag line as it is situated in Estepona, right by the seafront, only a few minutes from Marbella, and it has a wide range of facilities perfect for meetings and events of all kinds. These include:
1. Conference rooms: the hotel has several available with a capacity of up to 500 people, and equipped with the latest audiovisual technology. Owing to the hotel's constant effort to improve and advance, it has renovated the main function room so that it can now be divided into three subcommittee rooms. And if all that wasn't enough, the complex also has other spacious meeting rooms with natural light, direct access to outdoor spaces, and multipurpose areas that you can adapt to suit your event needs.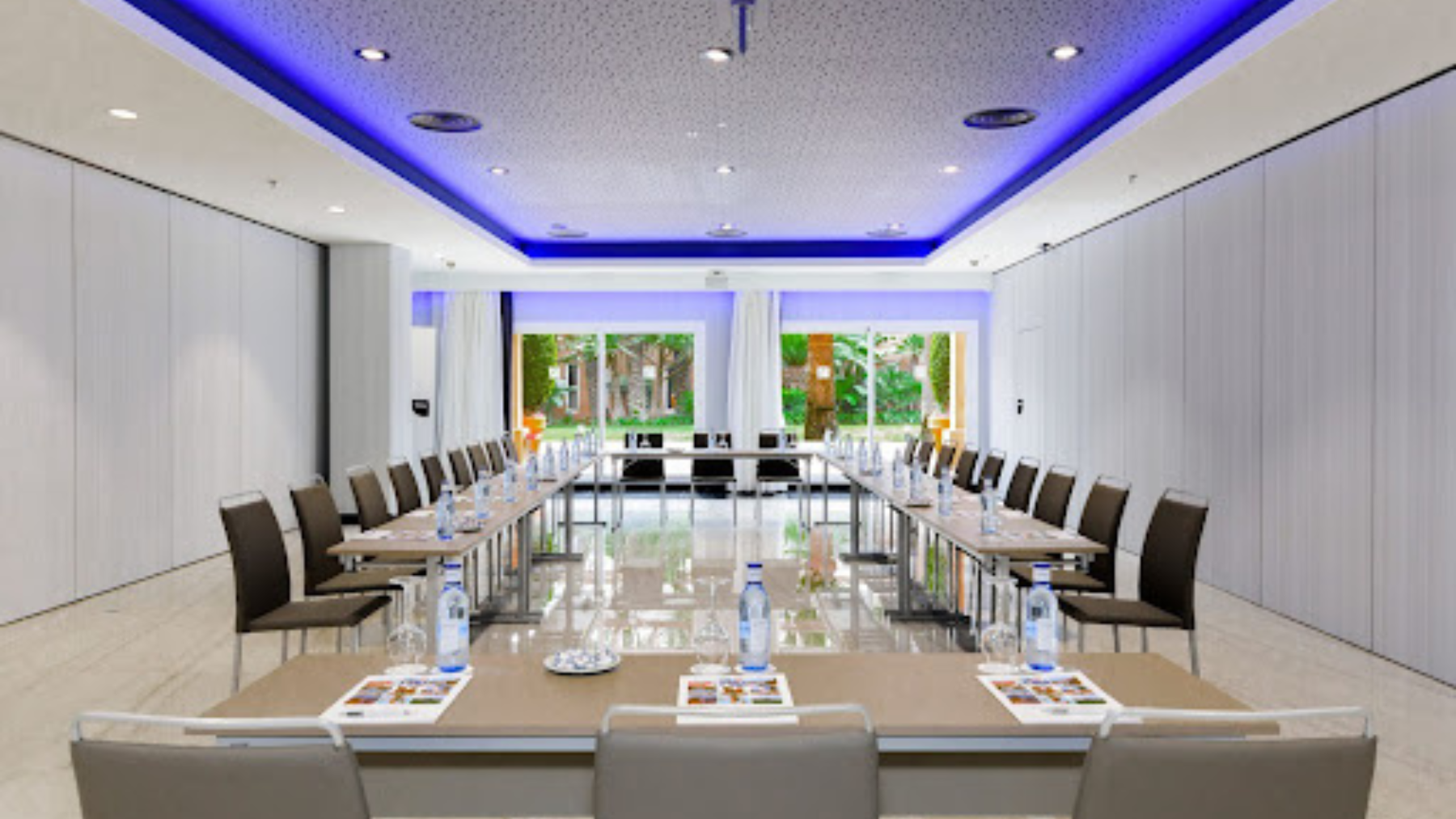 2. Outdoor spaces: Gran Hotel Elba Estepona has a large outdoor terrace and garden with swimming pool; perfect for hosting events in the open air while admiring the excellent sea views.
3. Catering services: save yourself a job and leave the catering up to the hotel. It provides a personalised service so that the guests at your event aren't left hungry.
4. High quality accommodation: the hotel has 204 bedrooms with a great selection including doubles, deluxe rooms, junior suites, classic suites, and a presidential suite. All rooms at Gran Hotel Elba Estepona offer cosy interior design, a private terrace or balcony, and to top it off, views of the gardens or the beach, which is only a few metres away from the accommodation. Every room has a large bathroom complete with shower, separate bath, and jacuzzi in the suites. The latest equipment has been installed to ensure the most comfortable and relaxing stay. Guests are also given bathrobes and slippers, courtesy of the hotel, coffee and tea service, free wifi access, comfortable changing rooms, and much more, all to ensure that your stay in this hotel for MICE events is an unforgettable occasion.
5. Spa and wellness: the spa at Elba Estepona hotel is one of the biggest in the Costa del Sol, offering a wide range of treatments and wellness therapies to help your guests relax and recharge during their stay.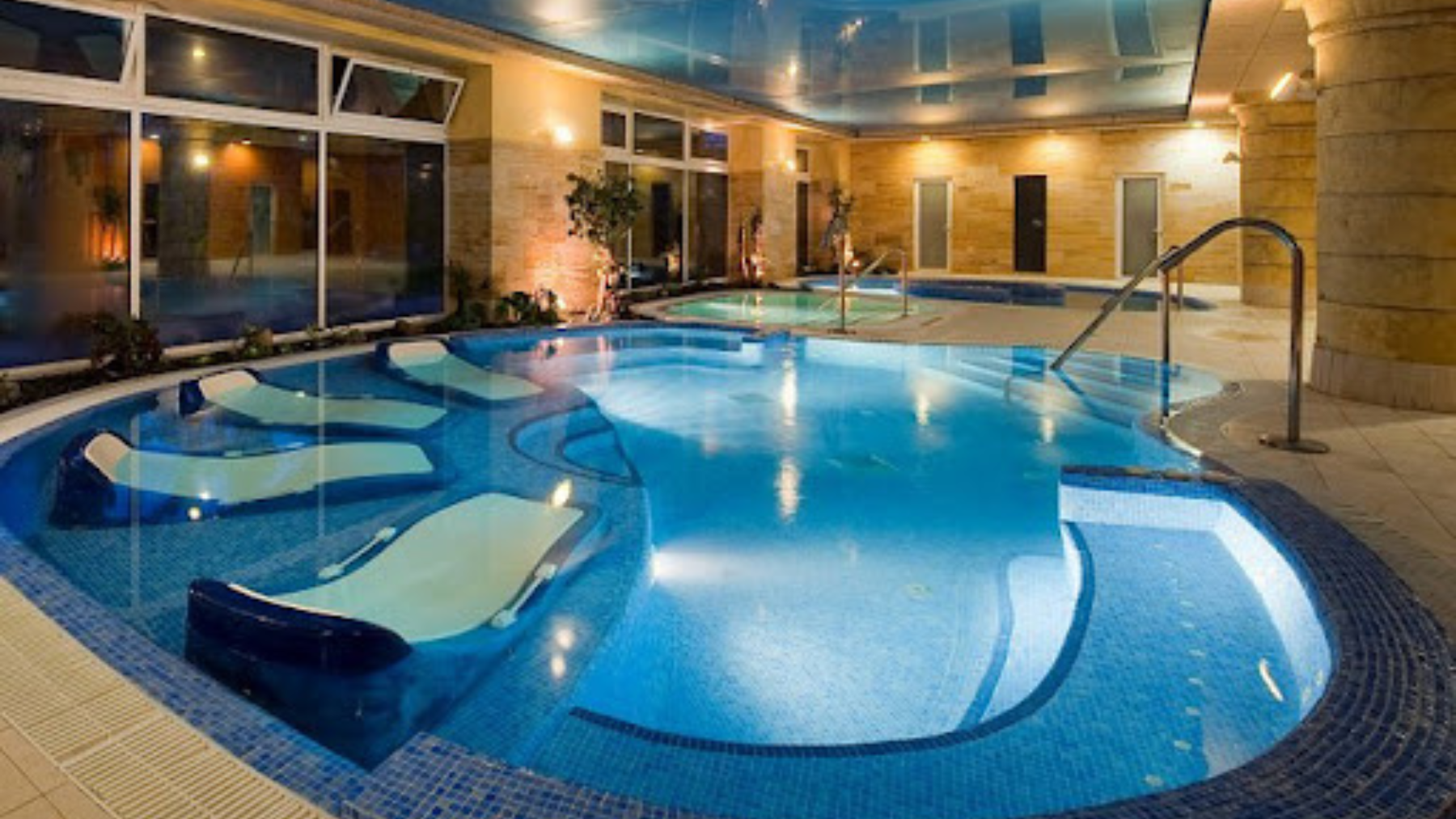 Source: Elba Estepona Gran Hotel & Thalasso Spa
With all this, Gran Hotel Elba Estepona & Thalasso Spa proves to be an exceptional choice for holding corporate events in the Costa del Sol, thanks to its wide array of facilities, services, and of course, its prime location in one of the most beautiful parts of the Malaga coastline.
The Costa del Sol is home to the greatest number of five-star hotels in Spain, although throughout the province of Malaga, you'll come across a wide selection of hotels of all types and styles, both in the coastal towns and inland, whatever your budget may be. These are dream locations, perfect for having cocktails in the open air, product launches, or gala dinners. Soak up the warm sunny weather (with temperatures averaging 20 degrees) that never disappoints, taste the diverse gastronomy on offer, discover the rich culture and take part in dynamic leisure activities. These are all reasons why the Costa del Sol is the ideal destination for tourism within the meetings and events industry. Do you have an event on the horizon? Come to the Costa del Sol and make that horizon the Mediterranean sea.