The Costa del Sol isn't just about delicious gastronomy, glistening beaches and wonderful weather, it's also an incredible destination for discovering some great art and culture. And it's no surprise really, given the many great artists who were born, settled or sojourned in the area. If you're planning a cultural getaway to the Costa del Sol, you simply can't miss this selection of the best museums in Malaga province.

Museums in Malaga city
Museo Picasso Málaga
Malaga is the birthplace of Pablo Picasso and as such offers all sorts of cultural activities and centres dedicated to the famous artist. At Museo Picasso Málaga, you can see some of the artist's best work, combined with interesting temporary exhibitions. La Colección, which counts a total of 285 pieces, was given to the gallery by the artist's inheritors.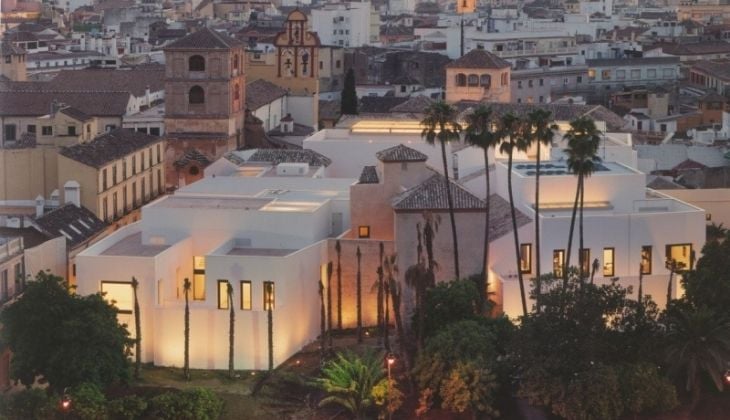 Source: Museo Picasso Málaga
Museo Carmen Thyssen Málaga
Housed in Palacio de Villalón, a 16th century building located in the historic centre of Malaga, Museo Carmen Thyssen de Málaga is another of the must-see museums in Malaga. The museum's permanent collection comprises work by 19th century Spanish artists, in particular Andalusian painters such as Zurbarán, Diego de Regoyos and Julio Romero de Torres. The gallery also has temporary exhibitions and frequently organises all sorts of cultural and educational activities.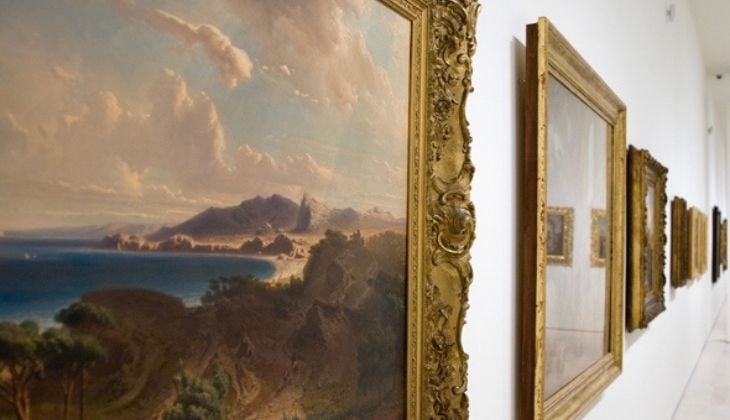 Source: Museo Carmen Thyssen Málaga
Museo de Málaga
Museo de Málaga is the largest museum in Andalusia and the fifth largest in Spain. It is housed in the historic Palacio de la Aduana, a Neoclassical building that was constructed in the 18th century. The Bellas Artes (Fine Art) section is a highlight of the museum with its pieces by important Spanish artists such as Luis de Morales, Murillo, Alonso Cano, Velázquez, Goya and Zurbarán. And the best bit? Entrance is free to all citizens of the European Union.
Centre Pompidou Málaga
One of the best places to get your culture fix in the capital of the Costa del Sol is Centre Pompidou Málaga, where you can marvel at work by great artists such as Miró and Picasso. Inaugurated in 2015, Centre Pompidou de Málaga was the first branch of the Parisian institution to open outside of France. The collections offer a journey through the art of the 20th and 21st centuries with pieces selected from one of the most important modern and contemporary art collections in the world. The gallery is housed in the original El Cubo building in Malaga, located in Muelle Uno, a shopping centre at Malaga port.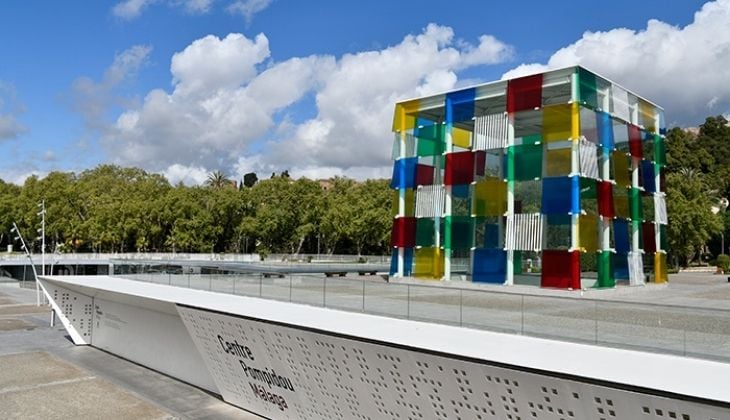 Source: Museo Pompidou
Museo Ruso de Málaga
Museo Ruso de Málaga has become the place to discover Russian culture outside of the country. Housed in the Tobacco Factory, the museum displays work by the great names of Russian art from all periods, namely the avant gardes Chagall, Malévich, Kandinsky, Filónov and Goncharova, as well as lesser known though just as wonderful 19th century artists. The collections will immerse you in the culture and history of Russia.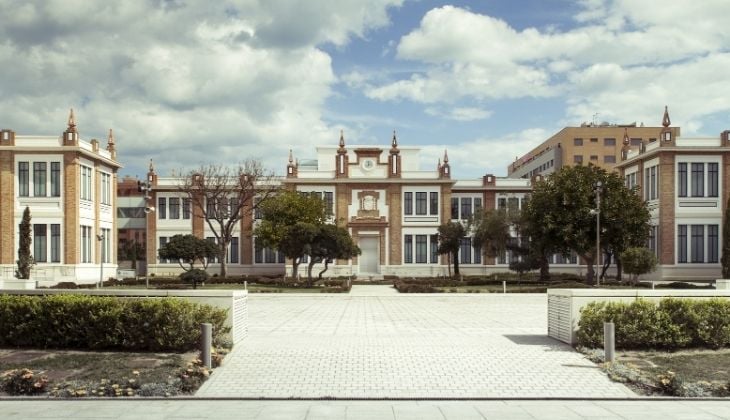 Museo Automovilístico y de la Moda
Also housed in the former Tobacco Factory, El Museo Automovilístico is home to an extraordinary private collection of automobiles made by famous brands such as Jaguar, Rolls Royce and Ferrari, among others. And that's not all. There's also a section dedicated to the world of fashion, with a large collection of vintage clothes by great designers such as Chanel, Givenchy, Balmain and Prada.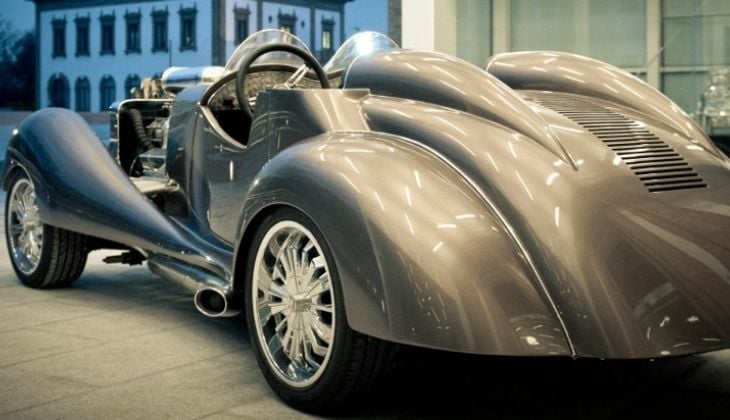 Source: Museo Automovilístico y de la Moda
Ifergan Collection
IFERGAN COLLECTION is an archaeological gallery that will spirit you back to the dawns of time. On display are exceptional pieces from mythical Mesopotamia through to the birth of Islam, passing through Egypt, Greece, Rome, Persia and the Byzantium. Highlights of the museum include an Egytian mummy from the 18th dynasty.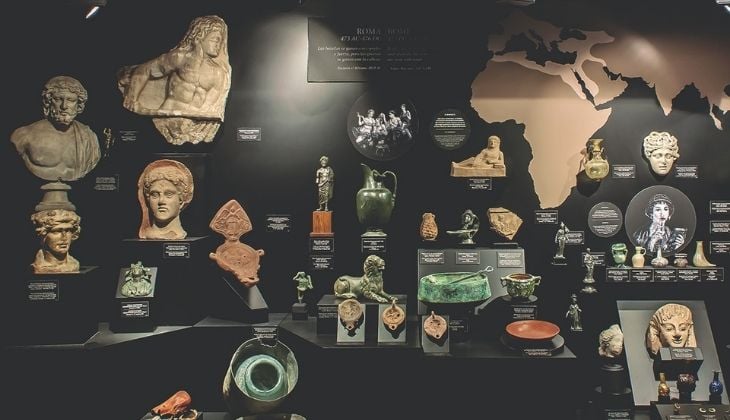 Source: Ifergan Collection
Other museums in the Costa del Sol
El

Museo de las Miniaturas
(
Mijas
)
You simply have to visit Museo de Miniaturas Carromato de Max during your time in Mijas. The objects in the museum were found during the travels of Profesor Max, a hypnotist from the municipality. The museum is home to "the largest collection of the smallest things in the world". Leonardo da Vinci's Last Supper painted on a grain of rice, a ballet dancer carved into a toothpick and preserved fleas wearing clothes are just some of the curiosities you can see in the collection.
Museo Ralli in Marbella
Located in Marbella, Museo Ralli has work by famous European artists such as Miró, Dalí, Giorgio de Chirico and many others. The tastes of the founder is still very present in this important collection of contemporary and avant garde art. Entrance is free (as it is in all Ralli museums).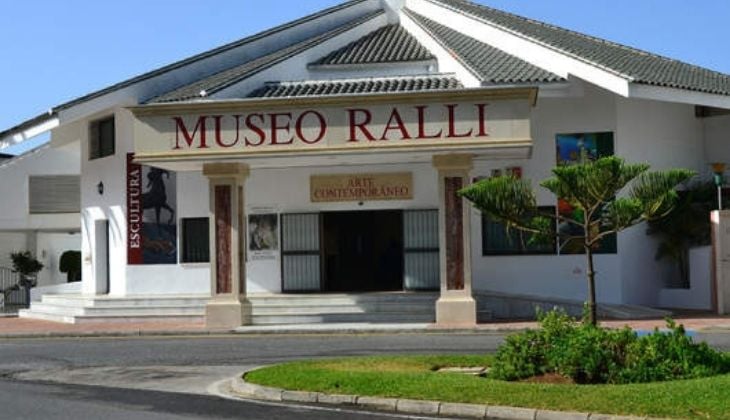 Source: Museo Ralli Marbella
Museo del Bandolero (Ronda)
The town of Ronda opened Museo del Bandolero to shine a light on a cultural phenomenon that once thrived in Andalusia: brigandage. The museum has a collection of books, objects, weapons, documents, clothing and other interesting pieces about the brigands who made Serranía de Ronda the epicentre of their work due to the topography of the mountains.
Museo de la Ciudad de Antequera
Museo de la ciudad de Antequera is one of the most important museums at the municipal level in Spain. The museum has 20 rooms displaying a diverse range of collections, showcasing the symbols of the town and archaeological sites and remains right up to modern paintings.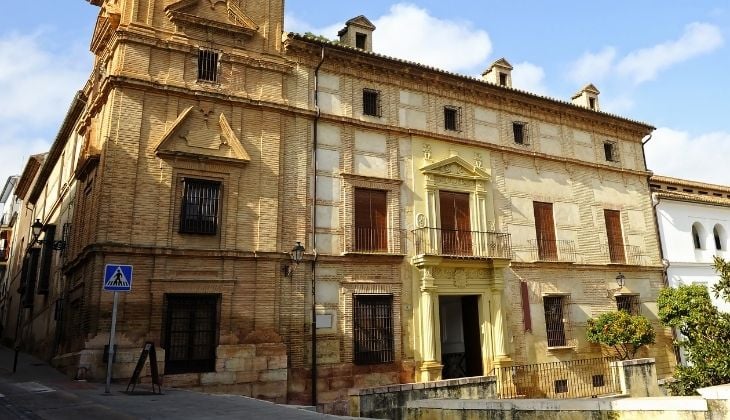 Centro de Arte contemporáneo (Vélez – Málaga)
Centro de Arte Contemporáneo de Vélez - Málaga is the first space dedicated to contemporary art in Andalusia outside of Malaga city. The gallery is located in a former elegant house in Vélez-Málaga and offers over 2,400m2 of space divided over three floors and a basement which are now seven exhibition rooms.
We hope that this overview of the best museums in Malaga province has whet your appetite, because there are many many more! Most cultural centres also put on special activities for kids so you can enjoy some quality family time soaking up the art. Find the right accommodation for you and enjoy a couple of incredible days in the Costa del Sol!