Planning a family trip to Costa del Sol? No matter where you stay, you'll find activities for all ages. Read our latest blog post for just a handful of the many ways you can have fun as a family in Malaga.

Picture it: you're resting comfortably on a hammock on the beach, you're getting a nice tan, you're enjoying the sea breeze and you're reading a good book. But then, your child walks over to you and says, "Mum, I'm bored!" Is there anything worse to hear on a relaxing holiday? Fortunately, Costa del Sol has plenty of activities to keep the little ones entertained, from theme parks and sporting events to games, the beach, outdoor activities, museums and more. Find out more about Malaga's family-friendly activities below!
Family fun: Theme parks for all ages
Whether you like amusement parks, water parks, zoos or aquariums, Costa del Sol has it all. The province of Malaga is actually home to the largest concentration of theme parks in all of Andalusia! Spend your days sliding down larger-than-life slides, jumping in wave pools, swimming and more. If your kids want to feel like a fish for a day, take them to a water park. Some of the best in the region include: Aqualand (Torremolinos), Aquamijas (Mijas) and Aquavelis (Vélez - Málaga).
If your kids love animals, Malaga has plenty of places to satisfy their curiosity! You'll feel like you're in the deep sea when you visit the Selwo Marina dolphinarium or the Sea Life interactive aquarium—it's one of the best aquariums in Malaga—where you'll get to see 2,000+ species of fish and sea animals. At Bioparc Fuengirola, you can see the different animal habitats of Africa and Asia up close. Selwo Aventura (Estepona) makes you feel like you're on a real-life safari. Finally, discover the fascinating world of wolves during a full moon when you go to Lobo Park, or stroll amongst 1,500+ species of butterflies in Benalmadena Butterfly Park. Whichever one you choose, your children will love it.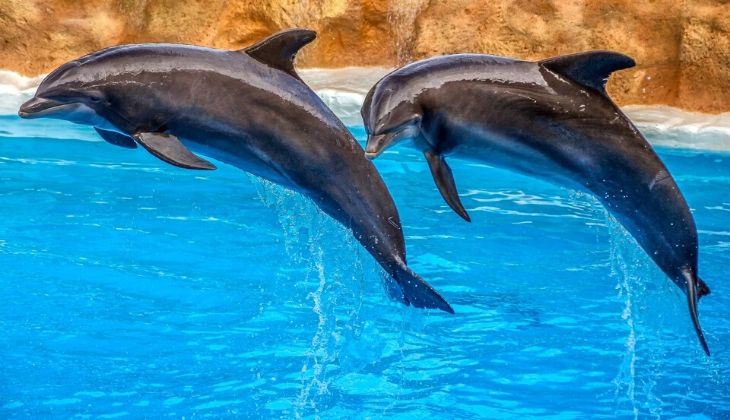 Travelling with teenagers? Watch them get their adrenaline pumping when they drive a racecar at full speed at Karting Campillos, or fly in a free fall on Fly4real (the first outdoor skydiving simulator in Spain). See? Costa del Sol has something for every kind of adventurer.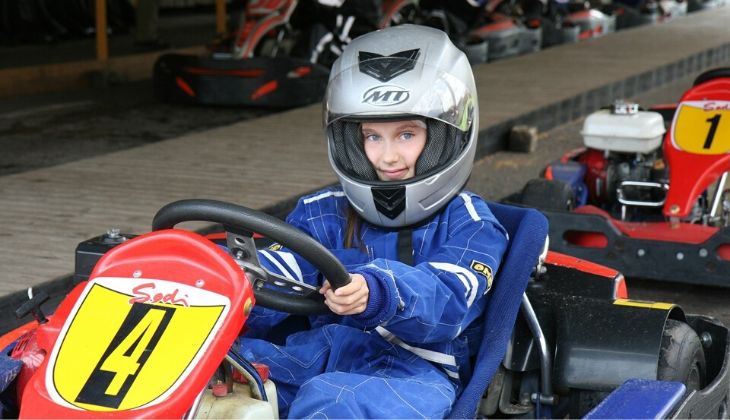 Cultural activities that make learning fun
Make this next holiday a fun-filled, educational one. Malaga is packed with museums that have activities for children of all ages. Have your kids ever asked you how planes fly? On your next trip to Costa del Sol, you can visit the Aeronautical Museum of Malaga, which has guided tours just for kids, and give them an answer. When you're done there, head to the Interactive Museum of Music, the Picasso Museum and the Pompidou Center. Both organise great workshops and classes with children in mind.
Outdoor sports for all ages
Exercise at any age is so important, and Costa del Sol is a bonafide paradise for sports lovers of all ages. Visit Malaga, and both you and your kids can be active in a way you know you'll enjoy!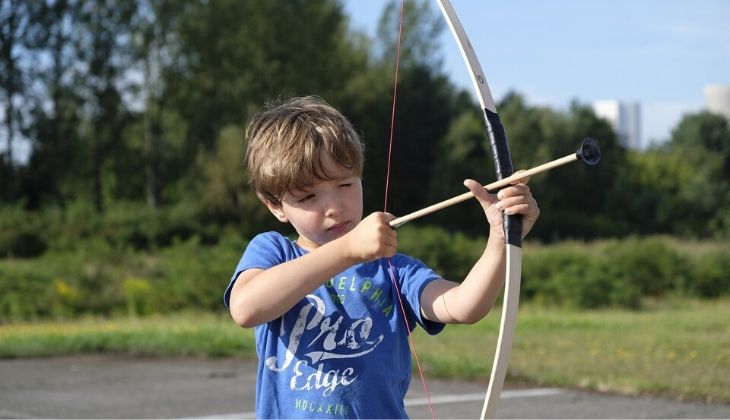 Archery, paintball, bike tours, volleyball, sailing, paddle boarding, diving and horseback riding are just some of the outdoor activities that families of all ages can enjoy. You can participate in these sports on your own or with an expert guide, and you can even leave your kids at a reputable water sports centre (with an instructor!) while you enjoy a drink at one of the area's many beach bars. As we said, there is no shortage of ways to keep the whole family entertained in Costa del Sol.
And while these are just some of the family-friendly activities in the heart of Malaga, there are also plenty of excursions that are great for families, too! You could take your kids to the Nerja Caves or the Paseo de Los Pinsapos (Sierra Bermeja), for example.
Need more ideas? Check out our website for a complete list of family-friendly activities in Costa del Sol, and start planning a trip for the whole family. We can't wait to see you!