If you're passionate about diving and searching for marine treasures, you'll find your slice of paradise on Costa del Sol's beaches. The crystal-clear waters of the Mediterranean Sea are home to numerous plants and animals, like fish, starfish and more swimming through its underwater caves. The pleasant water temperature makes Malaga the perfect place to practise almost any water sport—especially diving and snorkelling. Here are some of the best beaches for diving in Costa del Sol.

Cala del Cañuelo Beach (Nerja)

Nerja has some of the best beaches for diving in Malaga! Cala del Cañuelo Beach—located between Granada and Malaga, in the Maro-Cerro Gordo Cliffs Natural Area—is known for its steep cliffs and plentiful sea caves. Go underwater and prepare to be amazed! There is a large mix of plants and animals here, including the famous "orange coral," which is believed to be an endangered plant species.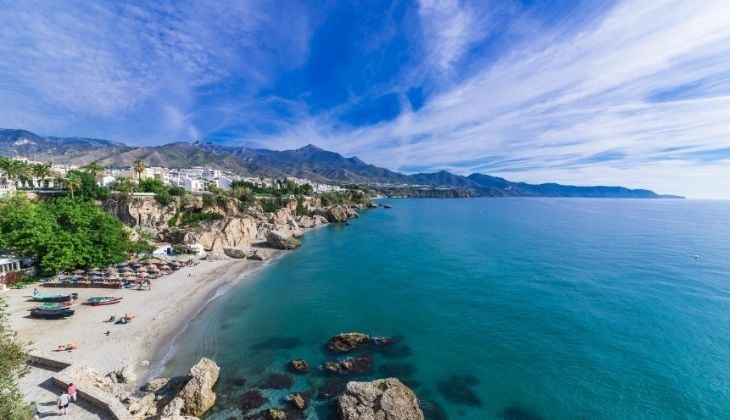 Peñoncillo Beach (Torrox)
If you love coves and are always looking for hidden corners, especially one where you can spend a beach day away from the city, Peñoncillo Beach is where you want to go. Located in Torrox, there's an area here—near Punta de Torrox—that's ideal for diving or snorkelling because of its rocky coves and numerous marine species.
Chilches Beach (Vélez - Málaga)
Chilches Beach, which stretches 2,500 metres, sits on the picturesque coastline of Vélez - Málaga. The seafloor is very flat and sandy here, making it a great spot for those who want to go freediving.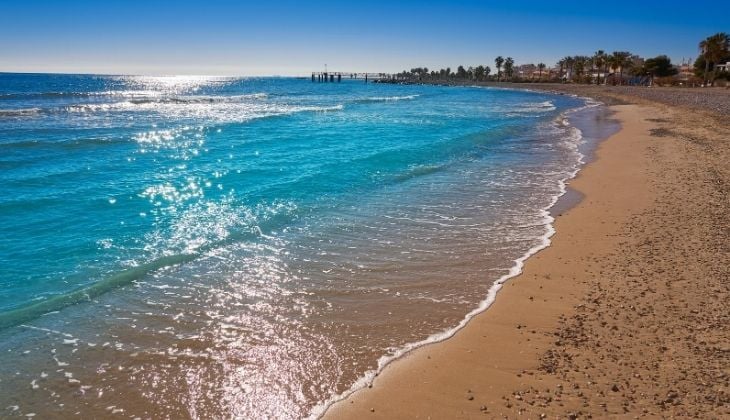 Cala del Moral Beach (Rincon de la Victoria)
The wide, easily-accessible Cala del Moral Beach is known for its quiet surroundings and impressive seabed. Swim through the water here and you'll find a rocky area with a reef that houses many protected species, like seahorses.
Peñón del Cuervo (Malaga)
Malaga capital is even a good place to dive, as you'll see in Peñón del Cuervo Beach. It is named for the huge rock that emerges from the sea—right along its coast—under which many fish and sealife live. Because of that, this is a great place to dive or snorkel.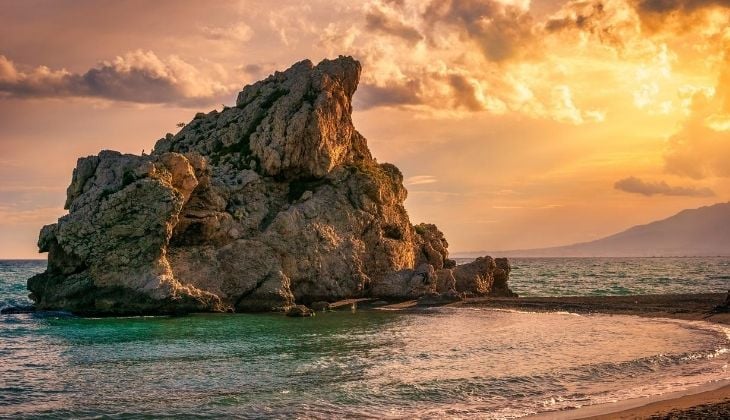 Las Yucas Beach (Benalmádena)
Benalmádena is home to 17 beaches, many of them perfect for diving and snorkelling. Las Yucas Beach is a top spot for such activities, thanks to its wild cliffs as plentiful sea life.
Punta de Calaburras (Mijas)
Located between Fuengirola and Mijas, Punta de Calaburras is home to a rocky coast and an impressive underwater diving scene. Head to the water surrounding Calaburras Lighthouse and you'll find beautiful rock formations and extensive meadows of posidonia oceanica, an endemic underwater plant that adds a lot of ecological value to the Mediterranean coast.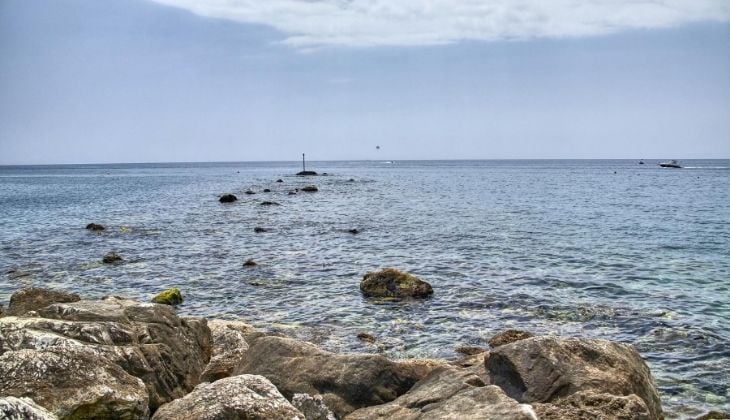 Artola Beach (Cabopino - Marbella)
In Marbella, the famous, protected Artola-Cabopino Beach stands out for its beauty. Head to the area that divides Artola from Cabopino, and you'll find a breakwater that's great for diving.
La Galera Beach (Estepona)
When looking for great diving beaches in Costa del Sol, you can't miss those in Estepona! Here, there are plenty of beaches and underwater areas worth exploring. La Galera Beach is particularly enticing with its rocky sea floor and endless array of fish.
Las Arenas Beach (Manilva)
Finally, Las Arenas - El Gobernador Beach, in Manilva, is filled with stunning coves and a rocky, sandy sea floor that's fun for divers and snorkellers to explore.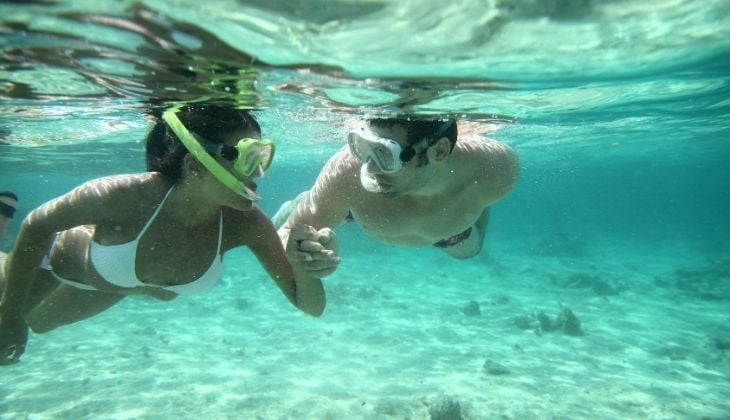 Grab your goggles and fins! It's time to dive or snorkel in Costa del Sol. Use this list to guide your underwater adventures in the province of Malaga—and have some fun in the Mediterranean Sea!