How many times have you come across a flag at a lifeguard station and not known what it meant? The beaches of Costa del Sol are as safe as they are beautiful. With summer just around the corner, it's important to recognize the various flags put in place at these beaches for visitor safety.
These different flags fall into two categories. Read below to find out more!
Flags related to the state of the sea
Green: "Everything is in Order"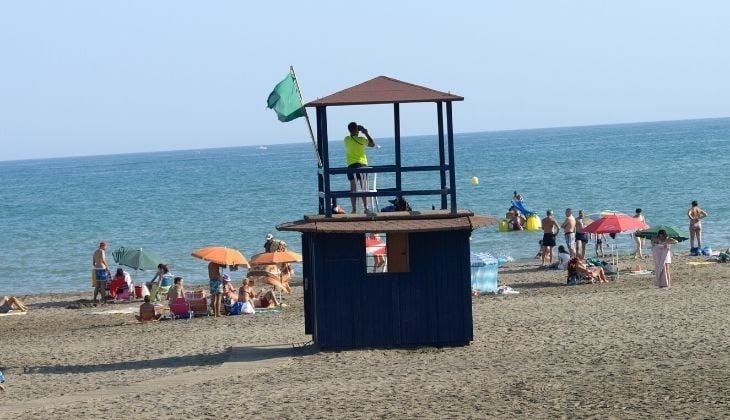 This is the flag that everyone knows—and it's the one you see most in Costa del Sol! The green flag means "all systems go" and the sea is ripe for swimming conditions.
Yellow: "Proceed with Caution"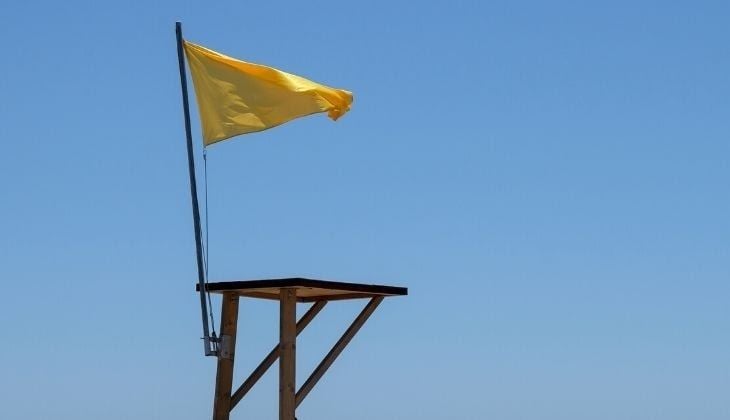 You can swim and wade around here, but be careful! Only go where your feet can still touch the bottom, and always keep your head above water. This flag means that there is some danger in the water, whether it's from contamination, sea creatures or something else floating around.
NOTE: This flag does not pertain to jellyfish. When there are jellyfish present, you will see an additional white flag with an image of two jellyfish.
Red: "Swimming is Prohibited"
In other words, don't go in! The water is considered "high risk" for various reasons. If you see a red and black flag, which is less common, it means that there are suction wells or channels produced by breakage at the sandbanks.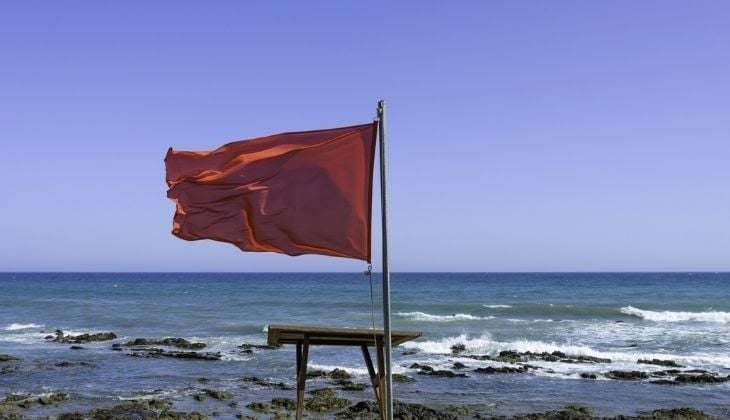 Flags related to the state of the beach
Blue
This flag marks a specific recognition that is granted by the European Foundation for Environmental Education every year. It is only given to beaches and ports that meet four established criteria: they have good swimming water, actively promote environmental education, are managed well from an environmental perspective and have safe facilities and services.
Blue flag beaches in Costa del Sol include: Ferrara (Torrox), Algarrobo (Algarrobo Costa), El Cristo and Arroyo Vaquero beaches (both in Estepona), Carvajal (Fuengirola), Benajarafe, Torre del Mar and La Caleta (both in Vélez - Málaga), Ancha (Casares), Fuente de la Salud and Torrebermeja - Santa Ana (both in Benalmádena), La Cala, Del Bombo and Calahonda (Mijas), El Faro and Casablanca and San Pedro Alcántara (both in Marbella).
Home to a total of 566 beaches and ports that earned this recognition in 2019 alone, Spain takes pride in being the country with the most blue flag beaches and ports. Of those, Andalusia, in Costa del Sol, has 107.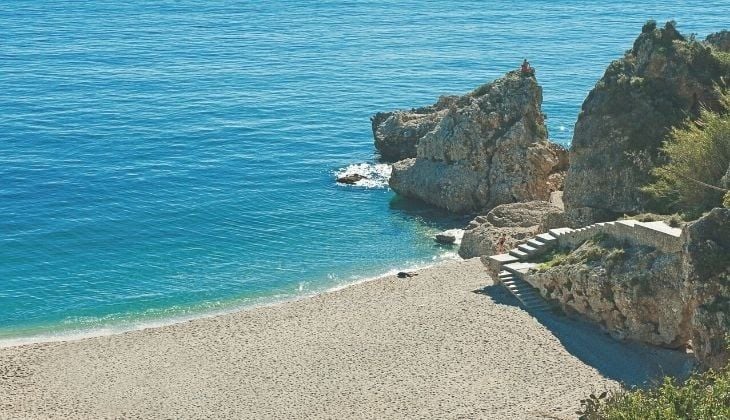 For millions of beach and port visitors around the world, this blue flag certification has become a recognized and valued symbol. It sets international standards for eco-tourism, and ensures the utmost in environmental care, maintenance and protection in that area.
We hope this article has given you more insight into what our beach flags really mean! Ready to discover the incredible beaches waiting for you in Costa del Sol? Click here.