September is the perfect time to visit the beaches, beautiful, countryside Costa del Sol towns or plan activities that are impossible during summertime due to the heat. Hiking trails, monument visits, walks or delicious meals are all perfect plans for when the heat lets up a bit. Are you planning a getaway to say goodbye to summer or to welcome autumn? Take note of these things to do in Malaga during autumn:
Málaga Beaches in September
You may be asking yourself if you can keep enjoying the beach in September and the answer is yes, of course! Generally speaking, the ocean's temperature in autumn reaches 25 degrees or, at a minimum, 20. It's definitely cooler than summer, but still enjoyable.
Feria de la Vendimia (Manilva)
On 5 September, you'll be able to go to Manilva's Feria de la Vendimia, declared a festival of touristic interest. Check out the town, its beaches or try its food in any of its restaurants; you'll notice the peaceful and special atmosphere of the town. Cowboy dressage, processions, traditional clothing parades and the traditional offering of bunches of grapes to the Virgin and subsequent handmade treading of grapes are some of the activities that will capture your attention.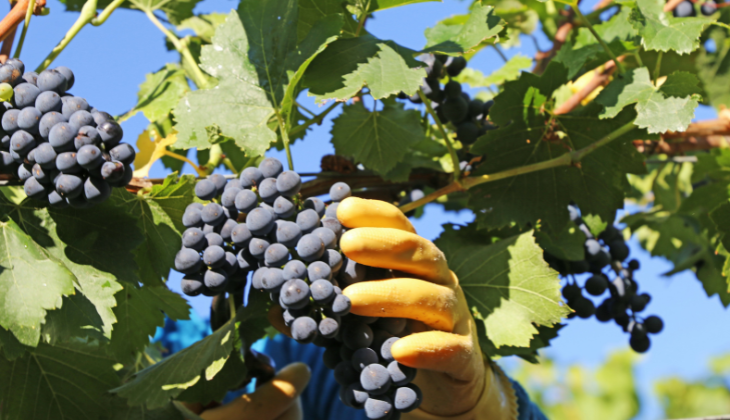 Fiesta del Boquerón Victoriano (Rincón de la Victoria)
Another touristic interest event is the Fiesta de Boquerón Victoriano, celebrated in Rincón de la Victoria from 7 to 12 September to honour the star of Malaga's cuisine. During these days, you'll be able to taste these traditional boquerones victorianos along the boardwalk, in addition to different traditional dishes from the area.
Festival de Guaro o Festival of the 25.000 Candles (Guaro)
If you're looking for plans in Malaga on 9 and 10 September, look no further: in Guaro, you'll be able to attend the Festival of 25,000 candles (or the festival de la Luna Mora). It's an event that mixes live music, workships, heritage visits and stories for kids, in addition to the traditional candle lighting. It's the perfect event for tourists and neighbours alike that want to come together to enjoy the beauty of the moment.
Día de la Almendra (Almogía)
In Almogía, the Dia de la Almendra is celebrated on the last Sunday of September. This event seeks to inform about all the traditions that surround the cultivation and processing of almonds. The programme includes tastings of chanfaina, almendrado, almond-based desserts, muscatel wine and much more.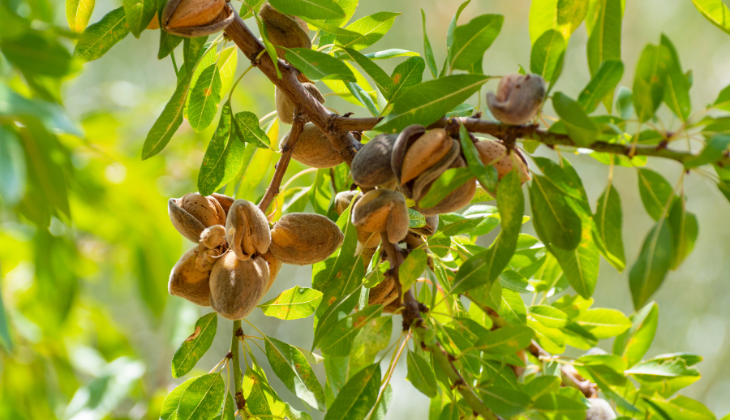 Día de la pasa (El Borge)
El Borge is a raisin-producing town that celebrates Día de la Pasa every year to promote and pay tribute to this important fruit; this year, the chosen date is 18 September. During the day, there will be demonstrations of the making and transport of the baskets on the heads of the grape pickers. If you come to El Borge on that day, you will probably be given a little bag of sultanas and you'll also be able to try typical dishes such as gazpacho, muscatel wine, sausages and other products from the Axarquía region.
Golf in Autumn
Any time of the year is a good time to start golfing (or keep improving your game), but autumn is truly the best season for it. The lovely Costa del Sol temperatures make enjoying the game on any of its 70 courses enjoyable. Improve your game with private classes in one of the academies or participate in one of the competitions that Costa del Sol clubs host. Very few places offer such options for golf lovers, but Malaga does.
As you can see, there are many activities to do in Malaga in September and autumn. Culture, sport, nature, gastronomy and more: discover other events here and start planning your next trip to Costa del Sol.