If you're looking for things to do this Christmas in Malaga, you're in the right place. In this post, we're going to give you a breakdown of everything you can get up to in the Costa del Sol during the festive period, focusing in particular on activities that both you and the kids will enjoy.
Up in the mountains, on the coast, in the beautiful little villages and in the centre of Malaga city, year after year, Christmas in Malaga is defined by festivities and traditions. These are connected to gastronomy, history and other symbolic events which pay homage to the local culture and landscapes. Keep reading to discover eight Christmas activities for all the family that will get you in the festive mood.
Things to do in Malaga this Christmas
1.

Marvel at the Christmas lights
Christmas starts in earnest when the Christmas lights are turned on in the province of Malaga. And there's no better way to get in the festive spirit than by taking a stroll through streets decorated with glistening Christmas lights. Legendary Calle Larios, the Christmas tree in Plaza de la Constitución and Pasaje de Chinitas are just some of many must-visits. Other beautiful, though less well-known, light displays are waiting to be explored in destinations such as Torremolinos, Fuengirola, Marbella, Estepona, Cártama and Antequera as well as in the Botanic Garden in Malaga.
2. Visit Ciudad de Playmobil
Located in Antequera, Ciudad de Playmobil (Playmobil City) is an unmissable Christmas activity for all the family. Your kids will love it! Throughout the month of January, a number of different sites across the municipality are hosting incredible Playmobil models as part of the very first edition of the Antequera's National Playmobil Model Competition. Tickets cost €4.
3. Taste all sorts of traditional sweet treats
From Antequera's internationally renowned mantecados - traditional sweets made following the original recipes in Belén and San José convents and artisanal production sites such as La Perla, La Antequerana and Sancho Melero - to the many other villages in the Costa del Sol where you can tuck into borrachuelos (a traditional Andalusian sweet pasty filled with pumpkin jam and steeped in sugar or honey), there's nothing quite like taking a foodie tour through the province of Malaga at Christmas.
You will also want to try pestiños, yemas del Tajo and roscos de vino, which are made with local muscatel. Monda, located in Sierra de las Nieves, makes particularly good roscos de vino.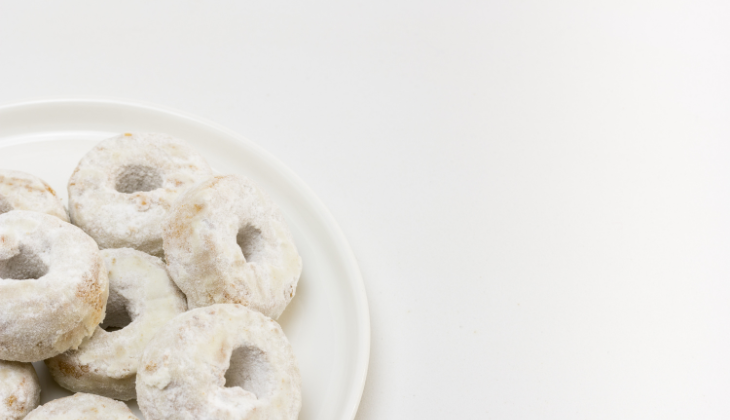 4. Watch some family-friendly theatre
On the 22 December, Teatro Auditorio Felipe VI in Estepona is putting on 'NaviFlash', a combination of dance, theatre and song that you and the kids will love. 'NaviFlash' is all about dealing with fear and differences through art. This is a story of social inclusion which revolves around the experience of the young and the old. The next day, on the 23 December, you can see 'Encanto' at Casa de la Cultura in Villanueva de las Algaidas. The show is a musical homage to the 2021 Disney film which was a resounding success among all audiences.
5.Admire beautiful nativity scenes
This year, Malaga presents no fewer than 60 nativity scenes. And there's something for everyone. You can see the nativities, for instance, on display at the City Hall and the cathedral, and the artistic nativity scenes at Museo Carmen Thyssen and Puerta Oscura. This year, there is even a Playmobil scene. It is free to visit the nativity scenes, although in some cases donations for a kilo of food are requested. Outside Malaga city, you won't want to miss Museo de Belenes in Mollina, whose 5,000m exhibition space displays over 60 nativities and a thousand figures made by renowned national and international artists. What's more, throughout Christmas, Antequera is hosting a nativity competition, which encourages participants to open their doors to the public to showcase their creations. In the same destination, there are a number of must-visits, including the nativity in the baptistry of San pedro church and the local town hall. Last but by no means least, there are the live nativities taking place in destinations including Almayate, Nerja and Canillas de Albaida.
6. See an authentic

zambombá flamenca
Have you ever seen an authentic zambombá flamenca? Traditionally Andalusian, these spontaneous music shows pop up in the streets throughout the festive period. You can expect to see a group of artists come together to sing well-known carols, as friends might do. Zambombás take place throughout the province. Examples include the performance at Teatro Auditorio Felipe VI in Estepona on the 23 December and Cantando la Navidad con Joana Jiménez in Torrox on the 22 December. In the latter, you can take a journey through Andalusia and the carols that have defined our lives.