The Guadalteba region in the northwest of the province of Malaga is made up of eight villages where nature is the true star. We can find enclaves of great beauty and ecological value here, such as the Desfiladero de los Gaitanes Nature Reserve, the Lagunas de Campillos Nature Reserve and the Fuente del Nacimiento. Almargen, Ardales, Campillos, Cañete la Real, Carratraca, Cuevas del Becerro, Sierra de Yeguas and Teba are the eight towns that make up the Guadalteba region. Let's start our route to get to know them all!
The 8 Villages of the Guadalteba Region
Almargen
Known for its magnificent sausages and excellent fruit and vegetables, Almargen also has numerous archaeological sites (including the necropolis of the Sierra de Rebollo and the Roman baths in the Sierra de Cañete la Real), as well as a rich natural heritage. In addition, its gastronomy and wide variety of environment-related activities are other great attractions of this city located on the northern edge of the Serranía de Ronda. Almargen has some highly recommended spots for hiking and cycle touring.
Ardales
Ardales is one of the municipalities that forms part of the Ruta de los Castillos, although if it's known for anything, it's the natural wonders. From here, we can visit the extraordinary Caminito del Rey and the Desfiladero de los Gaitanes; we can experience intense emotions in this enclave by hiking. The whole area is perfect for active tourism. Cycle touring, canyoning and even bungee jumping are some of the activities offered in this magnificent place, as well as water sports in the reservoirs of Conde de Guadalhorce, Guadalteba and Guadalhorce. This group of reservoirs can be seen from an exceptional viewpoint: the King's chair, in El Chorro.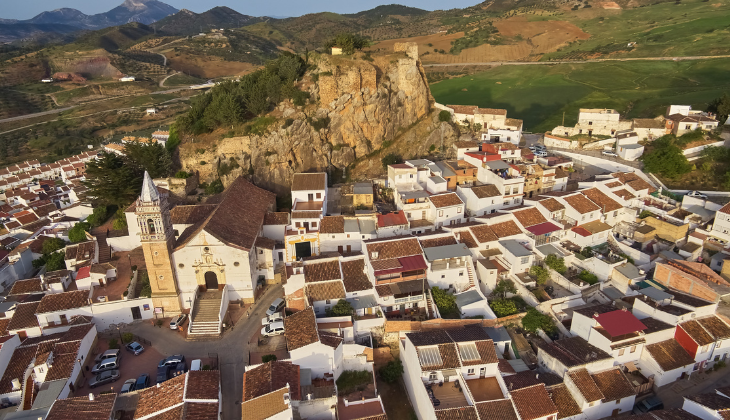 Campillos
In Campillos, a town known for its leather industry, you can find the Lagunas de Campillos Nature Reserve, a perfect place for hiking or any activity related to nature. This group of wetlands covers 1,126 hectares and its interest lies especially in bird sightings, such as flamingos and stilts. The caves of Campillos are another of its attractions. Here, we can also find the caves of Jaguazar, Boca de la Peña and Herrerías, as well as chasms such as Moscón and Peñarrubia. Part of the Guadalhorce and Guadalteba reservoirs bathe parts of the municipality of Campillos. Enjoy water sports and other active tourism activities; the streets of the village are a pleasant combination of stately homes and more modern buildings, making it the perfect setting for pleasant strolls.
Cañete La Real
Lovers of active tourism will find Cañete La Real a formidable destination. In the surrounding area, we can follow wonderful hiking routes or spend a day in the countryside in the area of "Las Espeñas." It is also possible to watch birds of prey in the Sierra del Padrastro mountain range or, for the more daring, go caving, climbing or hang-gliding. The fertile landscape of de la Vega is also very interesting; it's a rich horizon between the Antequera valley and the Serranía de Ronda, bathed by streams that flow into the river Guadalteba and dotted with farmhouses amidst farmland.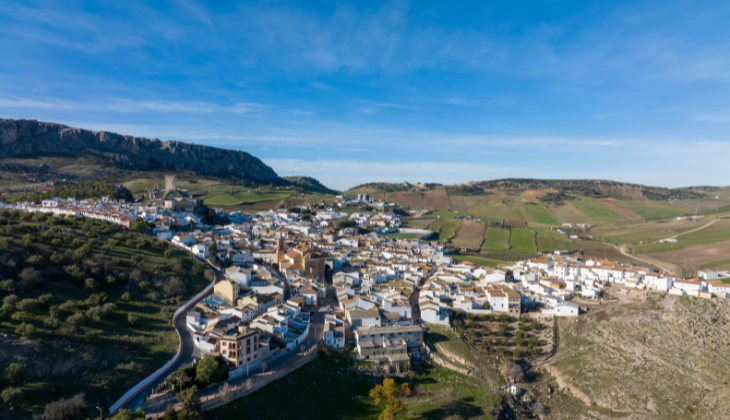 Carratraca
Health tourism has a reference point in Carratraca, where one of the province's spas is known for therapeutic properties; its town centre has been declared an Asset of Cultural Interest. Carratraca's location is particularly interesting in terms of its landscape and natural attractions. The Alcaparaín, Baños and Aguas mountain ranges form an ideal setting for pot-holing. Take particular note of the El Duende, La Sima Gorda, El Abrigo de Alcaparaín and La Sima de los Murciélagos caves.
El Becerro Caves
Located just 20 kilometres from Ronda, Cuevas del Becerro is one of the smallest villages in the province. One of its most emblematic places is the Fuente del Nacimiento; known for being the northern gateway to the Serranía de Ronda, its territory is dominated by the Sierra de Viján mountain range, the Cerro de los Tercios hill and the River de las Cuevas. Despite its small size, Cuevas del Becerro offers everything you need to enjoy an unforgettable stay in a beautiful rural setting: culture, nature, tradition and varied gastronomy.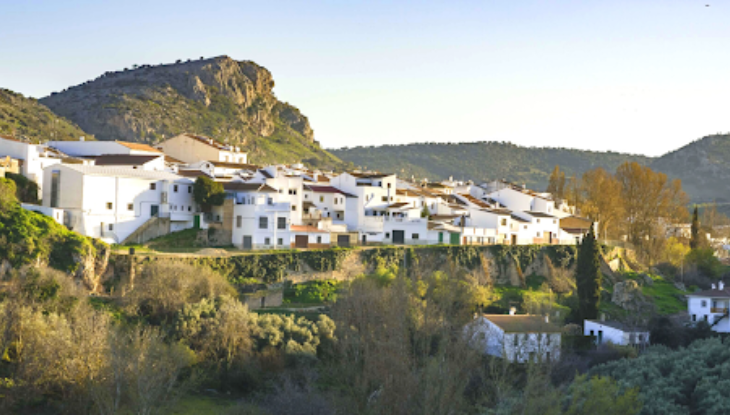 Sierra de Yeguas
Although it stands out for its tradition of iron and wood craftsmanship, Sierra de Yeguas is also known for the organic cultivation of products such as asparagus, olive oil and mandarins, among others. The municipality has fantastic natural enclaves and recreational areas; bordering the province of Seville, we can find the Sierra de los Caballos, a land of holm oaks and scrubland. The Llanos de Navahermosa are another place of great interest: olive trees, almond trees, vineyards and other cultivated fields form a landscape that has been included in the Malaga Physical Environment Protection Plan. Both Sierra de los Caballos and Llanos de Navahermosa offer many possibilities for lovers of hiking and cycling. El Acebuchal is an ideal area to spend a day in the countryside, with barbecues and other services; there are also some interesting and traditional salt mines in the area.
Teba
Teba is the last stop on our route through the villages of the Guadalteba region. In this mediaeval town, we find the so-called Castillo de la Estrella, declared a National Monument of Historic-Artistic Interest, which overlooks this historical town from the top of a hill. Teba has important attractions for active tourism; various water sports can be practised on the Guadalteba reservoir. Teba also offers us the landscapes of the Sierra de Peñarrubia hills, ideal areas for hiking. The Tajo del Molino, on the course of the river Venta, is a gorge that is a must-see for its beauty. There are also interesting routes for hikers such as the area of "La Puente" and the mountains surrounding the village: Camorra, Camorrillo, San Cristóbal and El Castillo.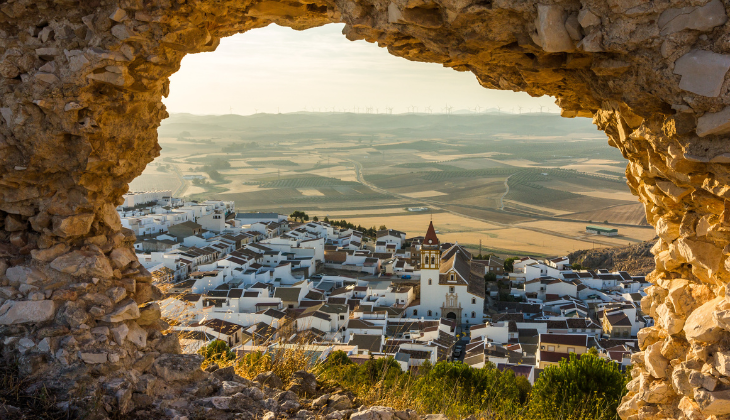 As you can see, the Guadalteba region is the perfect place for adventure sports like canyoning and outdoor activities, such as hiking. Gastronomy and traditions are also very present in its eight towns and villages. Highlights include Easter Week in Campillos (of National Tourist Interest), the Fiesta de la Matanza in Ardales and the Embrujo de la Luna Mora in Carratraca. What are you waiting for? Plan your trip to Malaga today.