After almost a century of history, the Gran Hotel Miramar is reborn. A building full of charm that used to be a meeting place of the aristocracy and great international celebrities.

The hotel was inaugurated by the Spanish king Alfonso XIII (posthumous son of Alfonso XII) in 1926 and, since then, it has become a scene of numerous stories.
After closing as an accommodation place half a century ago, it reopens its doors as the first five star luxury hotel in Malaga capital. Continue reading to discover everything that surrounds this emblematic hotel.
The Miramar, the meeting point of the high society
At the beginning of the twentieth century, the previously so-called Hotel Prince of Asturias was the meeting place of high society. From its opening it became the coastal lodging with greater relevance of the moment. It was one of the first hotels with a swimming pool and located on the beach front, which made it the ideal place for holding the most important events.
During the Spanish Civil War, the hotel served as a field hospital to care for the wounded. It was later when it was renamed Hotel Miramar and, although it was once again a prestigious hotel, it would lose part of its former glory with the boom of Torremolinos in the 60's.
The Hotel Miramar had great connection with the cinema and became the scene of films like 'Fire on Africa'. It was frequented by celebrities such as Elizabeth Taylor, Ava Gardner, Orson Welles, Anthony Quinn, Ernest Hemingway, Ruth Roman, Madame Curie or Rita Hayworth, among others.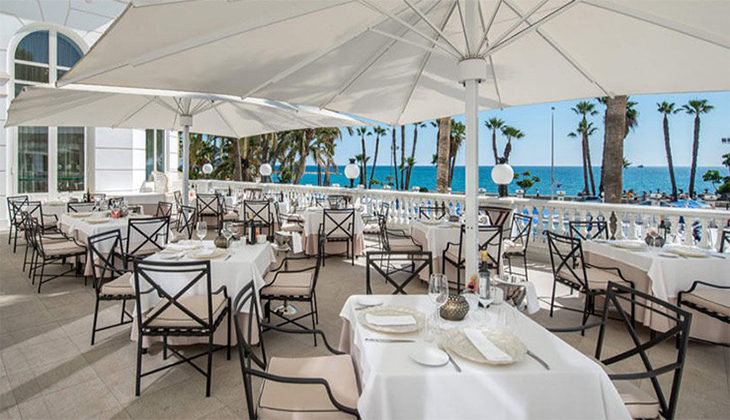 It was also a stop for famous bullfighters of the time because of its proximity to the bullring of the Malagueta, many of which arrived heroically shouldered to the hotel after the bullfight.
The Miramar has inspired many novels and stories. One of them is the Spanish novel 'Miramar', written by Carmen Enciso and Eloísa Navas, which tells the story of two people of different social class that coincide in the hotel.
A must to enjoy luxury in Malaga
The Hotel Miramar is inviting from the moment of entrance. Its garden areas occupy about 96,875 square feet and display centenary trees. It has 200 rooms and 29 suites, among which comprise four royal suites, 15 convention rooms and a visitable wine cellar located in the old jail. In addition it has five different spaces for eating, all very suggestive, and different options of international cocktails.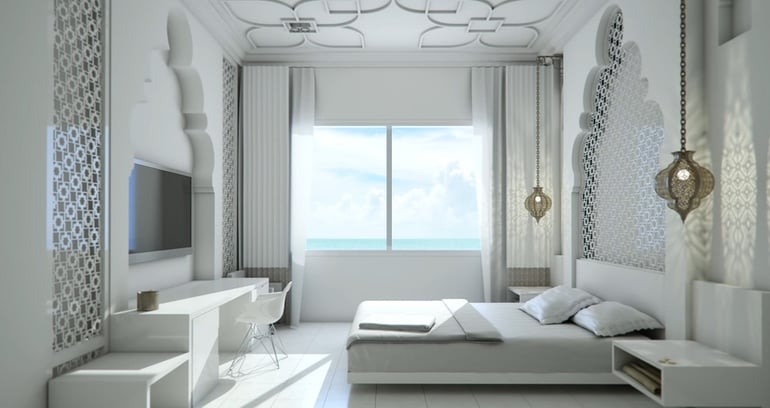 Besides, the Hotel Miramar has a spa with a complete thermal circuit, Finnish sauna, hamman, glacial fountain and an incredible pool of sensations.
Enjoy a luxurious stay as you delve into the fascinating history of the Gran Hotel Miramar.