Looking for a fun family activity for an autumn afternoon? Escape rooms are sure to be a hit. Malaga is home to a number of escape rooms for children where you will have a whole lot of fun finding and solving clues while your little ones develop important skills such as teamwork, problem solving, mental agility and much more. Fancy giving it a go? Keep reading to discover the benefits of the game and some of the best escape rooms for children in the Costa del Sol.
What are escape rooms?
During escape games, a group of players are "locked into" a physical room. The aim of the game is to escape from the room by solving a series of puzzles within a limited amount of time. Escape rooms are a truly unique experience that promise you and your friends a load of fun.
Benefits of escape rooms for children
The younger your children, the more used they are to exploring, investigating and seeing new things. Introducing your kids to activities like escape rooms will help them to learn how to deal with new situations and build relationships with the people they are playing with. Sometimes children can get stuck in their comfort zone; escape rooms will immerse them in a new world in which they will have lots of fun while working on their interpersonal and cognitive skills.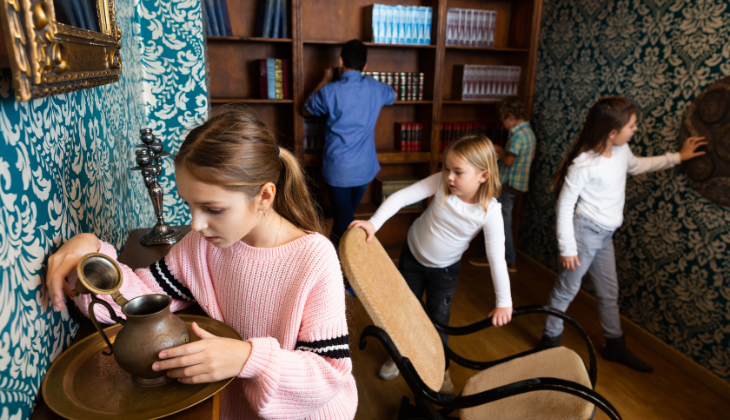 Escape rooms for children in Malaga
There are a selection of escape rooms for you to choose from in Malaga. Many of them have rooms that are especially designed for children while others adapt the level of play to little ones. Here are some of the best:
EscaPark
EscaPark has escape rooms for children so they can play a game that is tailored to their needs. Parallel Dimension and Harry Potter are two of games that will grab your little ones' attention.
Parapark Malaga
All the escape rooms at Parapark Malaga can be played by children aged 8 to 15 in "tutor mode", meaning that a monitor will be with them in the room to challenge them to work as a team. Your kids will have to work together to solve the puzzles and break out of the room.
Escape Malaga
Another great kid-friendly escape room is Escape Malaga, a centre with a number of rooms that can be adapted to younger players. One of the games has twin Bermuda Triangle themed rooms in which two teams of up to 12 will battle it out.
D20 Escape Game
This centre has a number of games including a special room for children aged 8 to 14 with puzzles that are designed for their level of development. The company also offers educational versions of the games which are based on the secondary school curriculum. These games are played in schools and educational centres.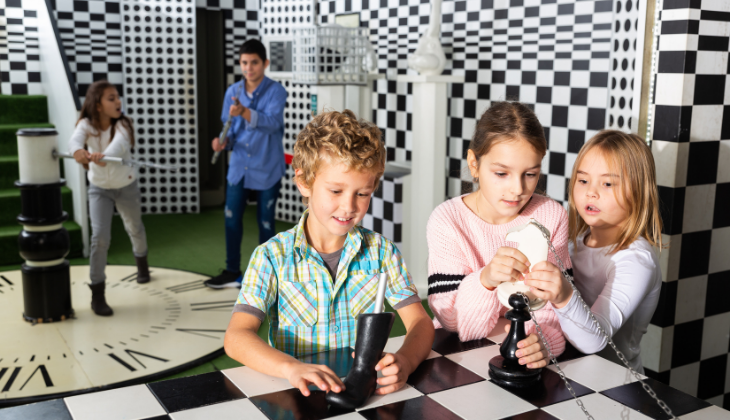 Posing the exciting challenge of having to solve a series of puzzles in a limited amount of time, escape rooms are not only fun, they also help develop your kids' cognitive and interpersonal skills. There are all sorts of different types of escape rooms for children that will immerse them in a new world. Beyond escape games, the province of Malaga offers a wide range of activities that all the family will love, from theme parks and rides to cultural visits and beautiful scenery. Enjoy the Costa del Sol with all the family.