Do you love films? Do you fancy enjoying an evening at an American-style drive-in in the heart of the Costa del Sol? If your answer to both these questions is a resounding 'yes', this is the post for you. This September, Malaga city is opening the second biggest drive-in cinema in Europe. Find out all the details below.
Boasting a total surface area of 16,000m2, the drive-in cinema is located at the Azucarera-Intelhorce road and Castelao street intersection in the Guadalhorce estate. Not only is it the second biggest drive-in cinema in Europe, it is also the first ever permanent drive-in cinema in Andalusia.
Enjoy watching from your car or the deckchair area
Malaga's drive-in cinema is divided into two distinct areas: a space for up to 250 cars and an area with 250 deckchairs, located in front of the cars. The films will be screened on a 250m2 screen (the largest outdoor screen in Andalusia). And the listings will combine the latest releases with classic movies.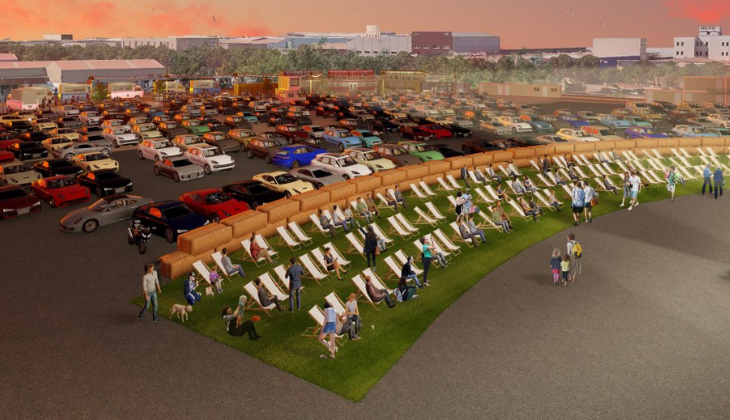 Fuente: Autocine Málaga(Foto simulación)
The new drive-in cinema also has a 3,000m2 food court where lunches and dinners will be served over the weekend. This space can also be hired out for private events. The drive-in cinema has food trucks and an American-style diner where you can tuck into hamburgers and hot dogs as well as other healthy food options. If you don't want to get out of your car to place your order, you can order your food through the mobile app and have it delivered to your car door. To listen to the audio of the film you are watching, you can tune in the cinema's FM frequency through your car's radio system.
Malaga, a destination for film lovers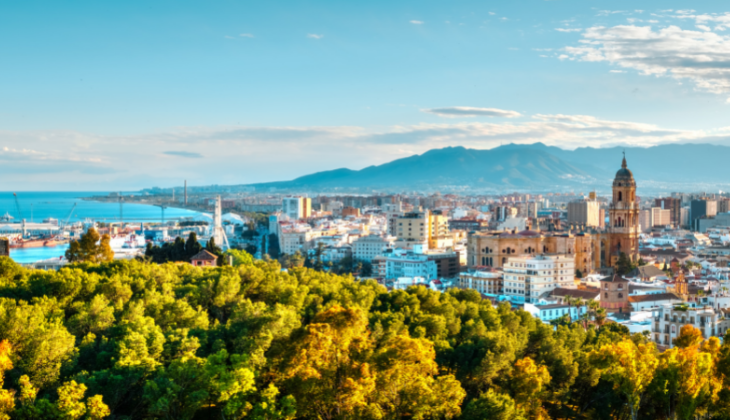 With over 136 cinemas, Malaga is one of the provinces with the most cinemas in Spain. This, combined with an extensive selection of leisure activities - notably local theatre and music programmes, and over forty museums - make the Costa del Sol an incredible destination for lovers of art and culture. Further evidencing the province's cultural might, Malaga city has hosted the past two editions of the Premios Goya, the great Spanish film festival. And as if all that weren't enough, Malaga Film Festival (whose 23rd edition was held in 2021) is considered one of the biggest events in the Spanish film industry. If you're keen to experience Malaga's new drive-in cinema and discover the locations of your favourite series and films, what are you waiting for? Start planning your next trip to the Costa del Sol now.