Break away from your routine to spend some quality time together as a family doing something fun. In this post we're going to share our favourite kids events that are taking place in the province of Malaga. Ranging from theatre to games and storytelling, the difficult bit will be deciding which activities to attend.
Outdoor activities and workshops in Torcal de Antequera
Throughout the month of February, a programme of special events is being held for boys, girls and their families in the spectacular naturescape of Torcal de Antequera. You can discover the mythical Ruta Roja (or Red Route) on a tour that is bursting with contrasts from the mysterious karstic labyrinth to the panoramic views from the top of Camorro de los Monteses. You can also learn all about the sling, an ancestral weapon, walk the "path of feelings" and discover the secrets of natural cosmetics. These are just some of the fun activities that await in Torcal de Antequera.
Theatre: La vida es cuento
On the 31 January, Teatro Cervantes is hosting the piece La vida es cuento (Life is a tale). This classic tells the story of Sofía, who has been sent to her room when there is a power cut across all the neighbourhood. Sofía is scared of the dark and calls out to her father. But instead of her father, King Basilio arrives who takes her into the dream world of La vida es sueño (Life is a dream). Here she meets Segismundo who will show her that bad behaviour doesn't get you very far and that doing things well can make your life turn out completely differently. Don't miss out: book your tickets for the 11am or 1pm show.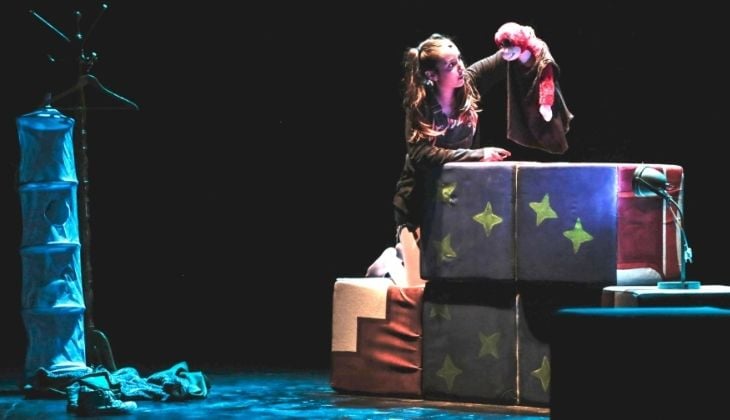 Source: Teatro Cervantes Málaga
Creativity: Juego de construcción. Espacio público joven
Centre Pompidou organises all sorts of activities for kids in Malaga city. A case in point is Juego de construcción. Espacio público joven, a participatory exhibition that is designed to boost kids' (and adults') development. The children are encouraged to construct buildings, roads, houses, bridges and more using the wooden blocks designed by Paul Cox, the artist who put together the exhibition in 2005 for the Kids Gallery in Centre Pompidou. Recommended for children over the age of four, this exhibition-come-workshop will get your little one's creativity and imagination rolling.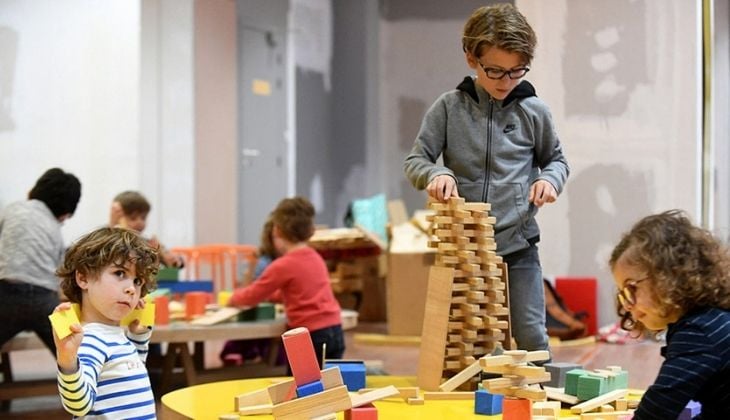 Source: Centro Pompidou
Theatre and dance: Blowing
On the 7 February 2021, Teatro Echegaray is hosting Blowing, a 50-minute visual theatre and dance show that will delight kids and adults alike. The piece is about the wishes we make when we blow out candles or, as is customary in Spain, when an eyelash falls out or we see a shooting star. Where do all these wishes go? Who makes them come true? Find out at this imaginative spectacle performed at 11am or 1pm.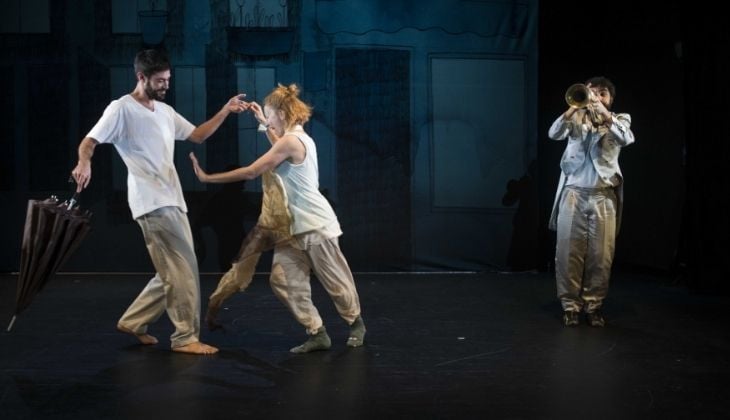 Souce: Teatro Cervantes Málaga
Theatre: La ratita presumida
On the 14 February, Teatro Cervantes in Malaga is putting on La ratita presumida (The conceited little rat). The children's play tells the story of a little rat who likes to complain about just how boring her life is. Then, one day, she decides to tie a bow in her tail. Suddenly everything changes: a long line of suitors appear, trying their hardest to make her fall in love so she will marry them. A wonderful family-friendly play in which you will find out whether the conceited little rat will marry one of them or not. Book your tickets for the 11am or 1pm performance now.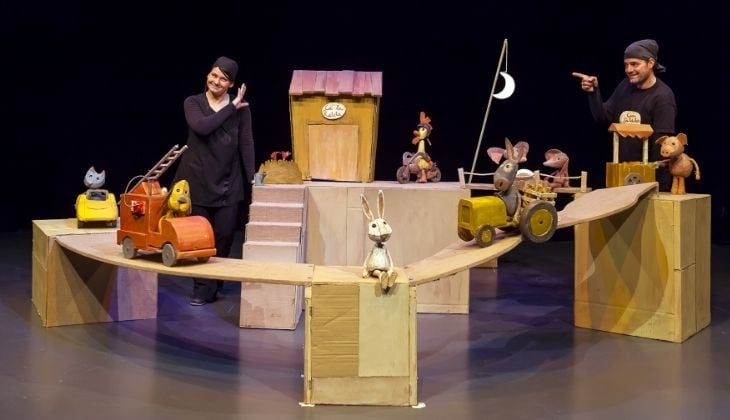 Source: Teatro Cervantes Málaga
As you can see, there are all sorts of kids events taking place in Malaga province that all the family will love. Not only will these types of activities get your little ones interested in art and culture from a young age, they will also have a great time. Stay up to date with all the family-friendly events taking place in the Costa del Sol with our kids' events calendar.