Holy Week is a great time for a family holiday to Costa del Sol. Looking for something to do in Malaga with your kids? Get outside and go to a natural park or the zoo, play sports or spend your day on the water. For a dose of Spanish culture, Malaga also hosts a series of Easter processions that are spectacular to see in person.
Make the most of your family's Easter holiday with these 10 activities:

1. Head to
rural Spain
Who hasn't dreamt of that perfect holiday in a charming little country home? Check out the beautiful villages of Benaoján or Frigiliana, and enjoy the quiet getaway of your dreams.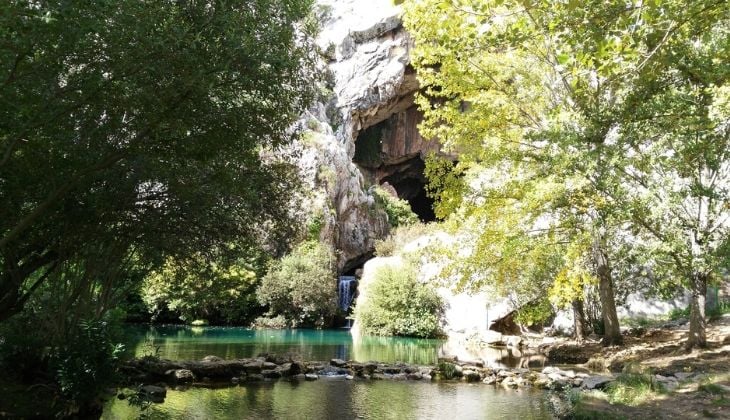 2. Go camping
If you really want to get outdoors, go camping! Here, you can fall asleep under the stars and wake up to the soothing sounds of Mother Nature. When you go camping, you come back rejuvenated. Costa del Sol is filled with a variety of campsites, whether that's near the sea, on a park or landlocked in the middle of rural Spain.
3. Water sports
Springtime is perfect for watersports. Try windsurfing, paddleboarding, kayaking or something else. The water is beautiful in Costa del Sol!
4. Get a bird's eye view of the city
Want to see Costa del Sol from up above? Hop on the Benalmádena Cable Car and take a ride up to the top of Mount Calamorro. When you get there, there's even more to do! Mount Calamorro hosts a variety of walking and hiking trails, falconry, controlled communities of hawks, golden eagles and owls. The views are undeniable—you can see everything from the Sierra Nevada and Gibraltar to the African coast.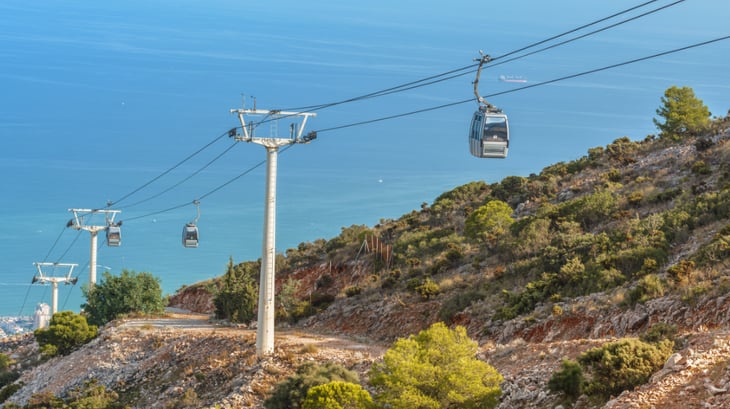 5. Boat trip
Is there anything more relaxing than a boat day? The sensation of being on the water is unlike anything else. Grab the family and jump on a boat in Costa del Sol to see this beautiful part of the world by sea.
6. Go full speed
Need an adrenaline rush? Head to Karting Campillos and feel the need for speed. This racecar facility has tracks for all ages and skill levels.
7. Feel like Christopher Columbus in Colomares Castle
Located in Benalmádena, Colmares Castle was built between 1987-1994 to bring the days of Christopher Columbus to life. To your kids, it will feel like a Disney castle.
8. Meet the Selwo Marina dolphins
If you love marine animals, go to Benalmádena. Selwo Marina offers an interactive dolphin and sea lion encounter, as well as exotic bird and penguin exhibits.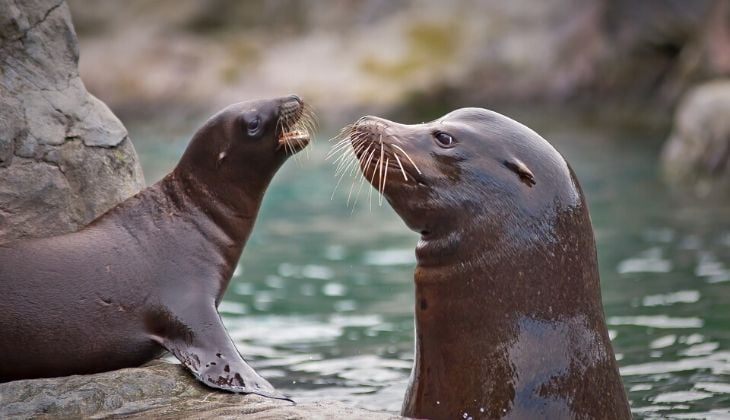 9. Bike tour with bird watching
Take a bike tour along the mouth of the Guadalhorce River, which is home to a range of birds that migrate to Spain from Africa: like herons, flamingos, cormorants and more.
10. See the world's largest stalagmite
Nerja Cave is an oasis of beautiful stalagmites, and it's even home to the largest one in the world. Its beauty and archaeological value have made this locale a Cultural Interest Site, so it's a "must do" when you're in the area.
With its perfect climate, rich landscape, interesting culture and plentiful leisure activities, Costa del Sol is a great place for your family's Easter holidays. Looking for more to do while you're there? Find a full list of ideas here.